Web Design That Companies Trust In Lawrenceville
Your website is often the first impression people have of your business. That's why it needs to be right. We're ready to help. 
Web Design Our Clients Love
A Local Web Design Firm With A Retail Location
When it comes to problems these days, everyone seems to turn to the Internet for solutions. Your business provides a very specific solution, but does your website portray that well enough? 
For more than 15 years, the staff at Make It Loud has worked with business owners just like you to develop a successful online presence. It's not enough to simply have a website anymore. To be successful, you have to develop an online business
More than 70% of the people that come into our shop tell us about their nightmare stories of working with the uncle's nephew who they paid to start a website and got sent to Iraq or the "professional web designer" they found online that took their money and disappeared into the Bermuda Triangle. 
We've been in our current location near the Mall Of Georgia for more than 7 years now. We're not going anywhere. (But, full disclosure- a couple of our staff has been to Bermuda on vacation!) We work hard to develop a website that's customized for your business. 
Let our experience work for your business.

Your Website Is Your Digital Front Door. Do Your Customers Like What They See?
Digital marketing and specifically website design changes at light speed. What was "modern" two years ago is often outdated today. Since first impressions set the tone for how your customers view your business, it's critical that your website conveys the right message- with the design, layout, navigation, color scheme, images, and text. All of these things to work together to express the right message and brand of your business. 
The staff at Make It Loud has built thousands of websites and has helped businesses just like yours achieve their business goals. Whether you are selling a product or simply want more phone calls, we will help you identify your goals and create the digital marketing system that helps you get where you want to go. Call us and let's start a conversation about your business. 
Digital Marketing That Means More Business For You In Lawrenceville!
Having an awesome website is a great start, but these days, most businesses are working toward developing a digital marketing system. This involves specific ways to bring visitors to their website along with ways to convert visitors into customers. Your website is simply the platform built to bring potential customers straight into your bottom line. 
Back in 2004, Make It Loud began as we small web design firm. From there we added an SEO specialist and a Google Certified expert in Google Ads as well as Facebook Ads and social media marketing. Today, we are a full-service digital marketing agency that tailors specific solutions for your industry and business. 
Let's talk about ways we can help your business grow. 
AN AWARD-WINNING DIGITAL MARKETING FIRM
Your business website is far too important to trust to someone who is just starting out. Sure. you might get a bargain, but if your bargain website doesn't help you grow your business, have you really saved any money?
At Make It Loud, we like to earn our keep. We build systems that bring value to your business- on many levels. We're natural teachers, technicians, networkers and more. We're more than just web designers. We're consultants and strategists that are eager to help you grow your business.
The only question is:  Are you ready to work with an award-winning digital marketing agency?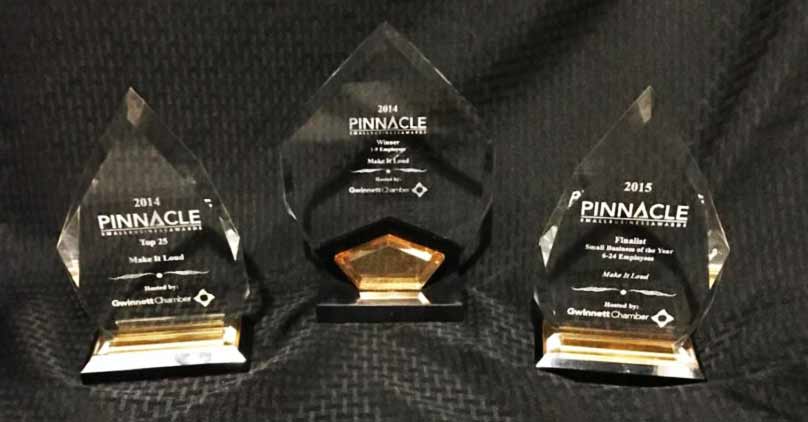 About Lawrenceville Georgia
We live in Lawrenceville, so we know the history and the culture. For instance, we now that Lawrenceville is the county seat of Gwinnett County. With roughly 30,000 people, Lawrenceville was incorporated in 1821 which makes it one of the oldest cities in the metro Atlanta area. Fun facts: Did you know that Oliver Hardy from the famous Laurel and Hardy was from Lawrenceville? And, not so fun fact: Did you know that Larry Flynt and his lawyer were shot outside the Lawrenceville courthouse in 1978 while facing obscenity charges? Both facts show that Lawrenceville has a rich history and culture. It's also a thriving place for small to mid-sized businesses.
Our Service Area 
We're located in our own retail shop here in Buford Georgia, but we're ready to help any business in the United States! That being said, most of our Web Design & Digital Marketing business comes from around Atlanta, but we have happy customers throughout Georgia in Buckhead, Brookhaven, Buford, Sugar Hill, Suwanee, Lawrenceville, Duluth, Norcross, Winder, Braselton, Flowery Branch, Alpharetta, Johns Creek, Cumming, Loganville, Athens, Auburn, Augusta, Berkeley Lake, Commerce, Dacula, Dunwoody, Gainesville, Grayson, Hoschton, Jefferson, Snellville, Chamblee, Dawsonville, Woodstock, Oakwood, Monroe, and anywhere nationwide!
If you're ready to get your business more- more clicks, more leads, and more business call the staff at Make It Loud, and let's talk about the right website & digital marketing strategies for your business.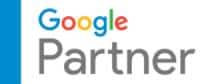 Address:

2828 Buford Dr #300, Buford, GA 30519
  Office Hours:
Monday - Friday OPEN 9:00 AM - 5:00 PM
Saturday and Sunday CLOSED