Digital Marketing For Many Different Types Of Businesses
DIGITAL MARKETING EXPERTS
We're old. We prefer to call it "Experienced." We actually remember when "Yellow Pages" was an actual book.
 We started the company to help businesses shift from advertising in the Yellow pages to creating an online presence. Since 2004, we've been working with business owners in all different types of industries.
Some digital marketing companies only focus on one niche. We admit that we've been generalists for all this time. Why? Simple. We love the variety.
At the same time, we've learned a lot from working with so many different types of companies. Mostly, we've learned that there is a commonality of problems with different companies. Nearly all the business owners we've talked to have problems that center around this list:
Not enough leads, sales or revenue
Not enough time
They've lost the passion for what they do
They can't find the right people they need.
While we don't specialize in the last two problems, we can definitely help you with the first two.
We provide digital marketing solutions that help improve your bottom line as well as free you up from having to focus on this aspect of your marketing. We are your outsourced digital marketing department.
Don't trust your online marketing to kids. Talk to the professionals who've helped thousands of business owners. Set up a free call today.
Industries We've Served
We're interested in working with a wide variety of businesses and industries, but here is a list of those we've worked with quite a bit:
We want to work with any business that needs a better online presence. The truth is that you can find a lot of people to build a website for you, but not everyone can build a marketing engine. We have the unique experience and understanding of your industry which means we can build digital marketing solutions that help you get what you need- results.
Does Your Website Suck?
Sometimes we can't see things clearly because we're too close. Over the years, we've seen this a lot with various websites. 
Don't be that company with an ugly website. Let us give you a website review. We'll be honest (and kind).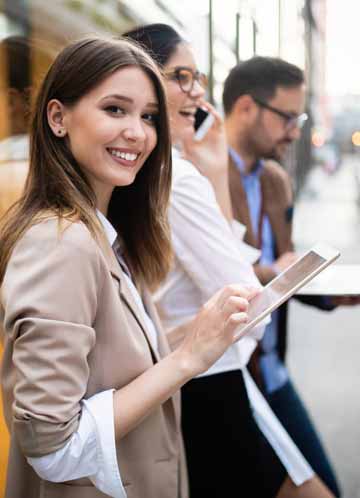 Digital Marketing Strategies
Staying competitive online can be tough. Things change rapidly. Simply having a website isn't enough. That's where your business needs a comprehensive strategy to be successful. Since 2004, we've been staying current with trends and we've learned what works. Let us help you develop a winning strategy.
Every business needs more- more leads, more phone calls, and more money! Our goal at Make It Loud is to broadcast your business to the world as LOUD as possible through the power of the internet. When it comes to digital marketing, we work with you to help determine what makes the most sense and will bring you results.
Having a great website is a great start, but digital marketing involves so much more than that. With SEO, PPC, Social Media Marketing and more, we can help you identify the right tools for marketing your company.
Broadcast Your Business to The World!
Is your digital marketing helping your business make money? If not, it's time you reconsider ways to turn that around.
We work hard to help our clients find the right marketing tools to increase their business. It's our passion. We're not successful until you are. Call us and let's set up an appointment. 
Our Service Area 
We're ready to help any business in the United States! That being said, most of our business comes from around Atlanta, but we have happy customers throughout Georgia in Augusta, Savannah, Columbus, Macon, and Athens. We work with companies in South Carolina, North Carolina, Florida, Alabama, and Tennessee as well.
If you're ready to get your business more- more clicks, more leads, and more business call the staff at Make It Loud and let's talk about the right digital marketing strategies for your business.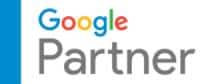 Address:

2828 Buford Dr #300, Buford, GA 30519
 Office Hours:
Monday - Friday OPEN 9:00 AM - 5:00 PM
Saturday and Sunday CLOSED