Frequently Asked Questions
Getting more customers can be a challenge. We know you have a lot of questions. Here's a great place to find answers.
Questions. Questions. So Many Questions.
We have the answers (And, we don't even have. to make any up!)
As a business owner means that you juggle a lot of chainsaws. At Make It Loud, our only job is to find ways to make you more money, but in the meantime, you'll have a lot of questions. Here are some of the ones we get most often. Feel free to contact us and we'll answer any you may have.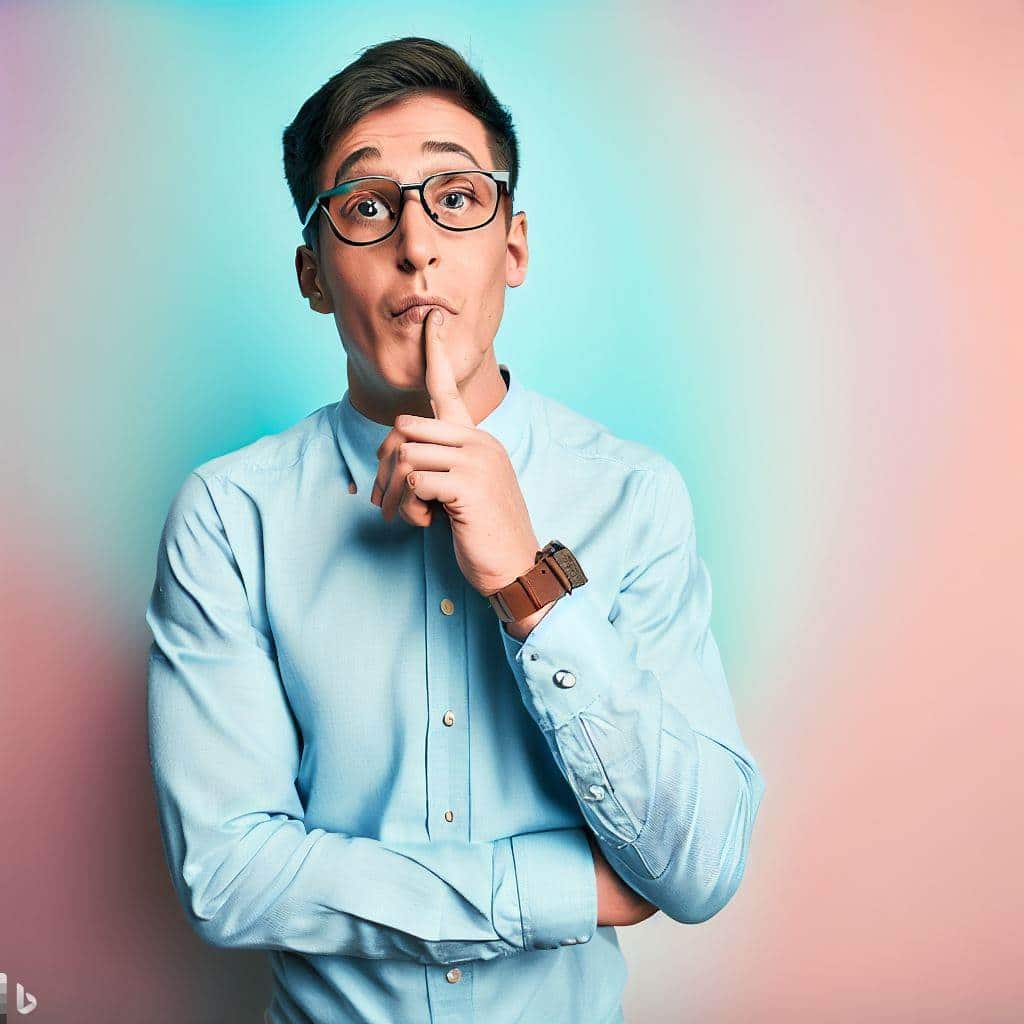 How Much Do You Charge For Web Design?
This depends upon the size and functionality of the website that your business needs. We can tell you that the average price for a professionally designed website around Atlanta is in the $5000-$8000 range. We start much lower than that. 
For e-commerce websites, the average price depends on how many products you plan on selling. 
The best thing is to call us and let us talk to you about what type of website makes the most sense for you so that we can give you a specific price. 
What Do You Charge For Your SEO Services?
This also depends upon several factors such as the competitiveness of your industry and the size of your service area. 
For example, it's "easier" to rank a website in Buford, Georgia than it is for all of Gwinnett County or all of Atlanta, or the entire state, the South, or the entire country. The bigger the pond gets, the more competition and more work involved in getting your site. to page one of the search results. 
Also, it's much harder to rank a real estate agent's website or divorce attorney's site for even Buford than it is say a church furniture store or something else that isn't as competitive. 
What Niches Do You Work WIth?
Great question! While many digital marketing agencies specialize or niche, we have avoided that for one primary reason. We get bored solving the same Rubik's cube over and over.
In the 15 years we've been around, we've helped a wide variety of businesses make more money. If we tally up all the sites we've done alone, we've worked with a lot of different industrial-type websites, service-based businesses (HVAC, plumbers, roofers, etc.), as well as many others. 
We started the company building websites for "mom & Pop" shops, so we love working with small to mid-sized businesses. 
How Much AI Do You Use?
Honestly, the world of artificial intelligence is moving at light speed, so we're learning as fast as we can. We use AI tools for idea generation, some content generation (although everything is edited by a real human before. it goes on a site!), an AI chatbot, and some AI tools for organization and productivity. If you're interested, call us and we'll help you identify some AI tools that could help your business. 
Are Google Ads Effective For My Business?
Honestly, it really depends on what business you're in. There are certainly times when we advise against it. 
For instance, if your average customer only pays you $50 and to be competitive in your industry, you need to spend $1,000/month on Google Adwords, we'd tell you that it's not a good way to spend your marketing dollars.
That being said, our digital marketing agency is Google Certified, so we have the experience you need to guide you down the right path for a solid ROI using Adwords. We don't take on projects we don't feel really good about. 
How much do you charge for Google Adwords campaigns?
Unlike some of our competitors, we charge a flat management fee (vs a percentage of the ad spend). This fee depends upon how big your campaign is, but you will be very clean about how much money goes to us and how much is spend on your monthly ad spend, so call us for exact pricing. 
Do you do social media marketing?
We do! From consistent posting on your social media channels to Facebook/Instagram ads, we can help you maintain an active presence for your business. 
Benefits of Digital Marketing for Your Business
Digital marketing tactics like SEO and paid ads bring web traffic right to your website's digital front door. Make sure your business is visible when customers are looking for solutions on the web. In addition to high visibility, digital marketing provides the following benefits.
Traditional marketing efforts like direct mail advertising and TV commercials can get expensive fast. And it's hard to know if the message resonated with anyone. Digital marketing gives you a much greater bang for your buck. Pick channels where you know your customers are like search engines, Facebook, or their personal email.
You can purchase digital ads at a fraction of what print advertising would cost. Plus, SEO efforts and social media posts can last for years. Content that resonates with people gets shared again and again.
It's a better deal than a piece of mail that gets recycled and forgotten by your customers. Plus, digital marketing channels allow for detailed reporting so you'll know how many people see your ad and how it's performing.
After years in business and extensive customer research, you have a good idea of the type of customer you're after. Digital marketing allows you to capture customer personas with precision. Find out exactly what keywords they're searching for and implement them in your SEO and paid advertising strategy.
You can run social media ads in your local zip codes with your ideal customer in mind. Even better, digital marketing allows you to find similar audiences to your top-converting audience.
Make data-informed decisions on who to target based on their interests, demographics, and behaviors online.
As busy as you are, you need to sleep too. A good website with a powerful digital marketing strategy is a lead-generating machine. Keep new leads coming through even when your business hours are up for the day.
When in-person referrals dry up, digital marketing can get them going again. The power of precise targeting and affordable ads allows you to gather leads for your business. We'll help you create compelling content that inspires people to pick up the phone or fill out a form to learn more about your business. From there, you can gather the emails for future customers that willingly filled out your forms.
Digital marketing should be making you money. Your hard work should give you a noticeable investment in your business. If your current agency isn't cutting it or you need some help yourself, let us offer our services.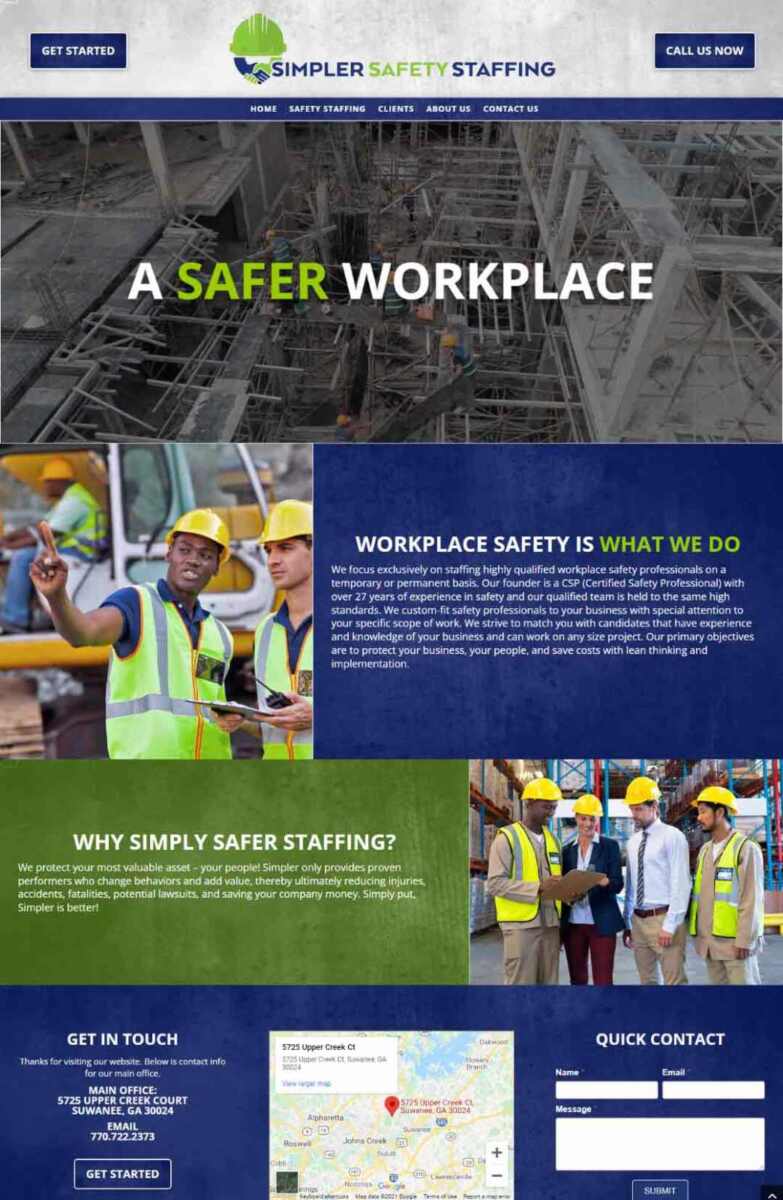 What We Do To Improve Your Online Presence
Every company's digital marketing strategy looks a little different. What works for your competitor may not even work for you! Depending on your industry, business goals, and budget, we'll create a strategy that works best for your business. Make It Loud offers a variety of digital services for your business.
Web Design
Simply having a website is not enough. Lackluster websites with no modern optimizations can destroy your digital marketing efforts. If your website doesn't convey professionalism and a strong brand, you're losing customers. Our team will work with you to design a website that not only looks great but also helps you get conversions.
Search Engine Optimization (SEO)
Search Engine Optimization helps you rank higher in search engine results pages. In turn, SEO will also generate more traffic to your website. We'll work with you to target keywords that your customers are using to find your services. Our SEO team will help you increase the visibility of your website. Prepare to see sales jump when customers can easily find you.
Google Ads
We'll help get eyes on your company immediately using Pay-Per-Click (PPC) ads with Google. These targeted ads will help get your company at the top of search engine results for customers in need of your services. Unlike long-term SEO strategy, PPC ads get in front of customers instantly when they use buyer intent keywords.
Social Media Marketing
Hand over your social media profiles to us so we can optimize them for your future customers. Our social media marketing strategies will help build your following and use paid advertising to get in front of customers who'd be interested in your company. We'll work with you to create and optimize the best social media channels for your industry.
Content Writing
Take the guesswork out of your blog and allow us to handle the content writing. Our conversion-friendly blogs help answer questions for your prospective customers and get them to your website. Help move your customers along in their consideration phase and increase your SEO with our blog posts.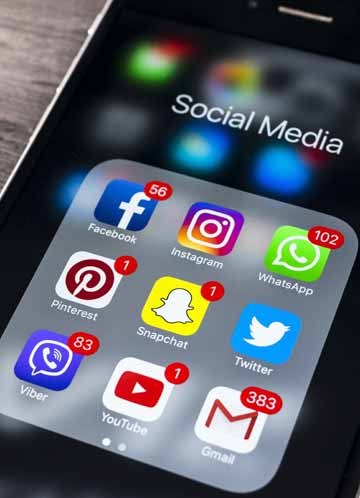 Why Choose Make It Loud For Digital Marketing?
Because we're an award-winning digital marketing agency that has one focus: making you more money. Since 2004, Make it Loud has partnered with small, medium, and large businesses across industries to generate lasting digital results. Our job is to keep your phone ringing by putting your business in front of the right customers. If you're not successful yet, we aren't either.
Many of our clients have worked with us from the ground up to making multi-millions. And sometimes we're blamed for their success. We're proud recipients of the Pinnacle Award and Small Business of the Year Award for 1-9 employees. But our accolades didn't happen overnight. Find out how we're different than the typical digital marketing agency.
Some agencies offer big promises with abysmal results in their digital marketing efforts. Whether it's your SEO strategy, social media marketing, or display ads, we're honest with what you can expect and how we'll make it happen. In fact, we won't work on SEO if your website isn't up to par.
We've refused to work on SEO for clients with significant website issues. The reason is you won't rank well without fixing technical errors on your website first. We won't lie to you to get you to spend more money if we know we can't deliver on our promises. We can, however, work with you to fix that website first!
If you haven't navigated the world of digital marketing on your own, there's a lot to learn. Plus, digital trends come and go all the time. It's a full-time job keeping up with best practices! We've got that part covered so you don't have to. We want you to be able to worry about business operations and revenue while we provide up-to-date digital marketing expertise.
But we want you to win! To do that, we're going to work with you, so you understand how social media marketing, paid ads, and SEO is helping your bottom line. We don't believe in taking hostages in our digital marketing or web design process. We're transparent and want you to be involved in the process every step of the way.
Say goodbye to unresponsive and flaky agencies. Many of our clients have been burned by agencies that aren't responsive or transparent enough in their process. Don't let them waste your time anymore. We're only a quick phone call or email away during regular business hours.
If you prefer to talk in person, we can do that too. Let's have our consultation face-to-face! We also have a physical storefront in Buford, Georgia so any of our customers can come to visit us. If you have any questions or concerns about your digital marketing strategy, contact us for a free consultation.
Address:

2828 Buford Dr #300, Buford, GA 30519
 Office Hours:
Monday – Friday OPEN 9:00 AM – 5:00 PM
Saturday and Sunday CLOSED