Get your business the visibility you need for sustainable growth.
Adwords Or Pay Per Click (PPC) Gets Your Business Seen
There are many options to increase business within the world of digital marketing. One of the most lucrative options is through Google Ads Campaigns. Often referred to as a PPC or pay per click campaign, these closely managed and optimized google ads can get your business onto page one in a short amount of time. Here at Make It Loud, we are Google Partners. This means we have been managing successful ad campaigns for clients delivering them exceptional results.
Facts About Google Ads
As Google regularly updates its search engine algorithms, ad campaigns remain constant and bring in more paying customers when optimized properly. An optimized ad campaign is one of the best ways in the world of digital marketing to generate more traffic to your site generating more leads and sales. Below are a few interesting facts about Google Ads and how they can benefit your business.
The average return on investment is around 200% as of 2019
The fastest way to get page one rankings on relevant searches
Over 65% of Ads clicked have buyer intent keywords
70% of all mobile customers call directly through mobile Google Ads
Combining Google Ads with Search Engine Optimization can provide an even higher influx of customers by reaching more searchers through the right keywords. We provide both services with years of experience under our belts.
Success with Google Ads
Being successful with Google Ads depends on a few moving parts, that when done properly can bring in an influx of customers. Like SEO, pay per click starts with the selection of short and long-tailed keywords targeting a specific market or product. When people use search engines, they are looking for solutions or products that meet their needs. So why not provide them with a solution or product before the competition.
The process of acquiring the keywords works very similar to making a purchase through a bidding site such as eBay. Businesses begin to bid on keywords related to their product or services and the rights go to the highest bidder. However, through careful research and planning, we can provide keywords that are cheaper yet bring in the same amount of return on investment as other high-profile keywords.
It's essential when investing in Google Ads to set a proper budget based on your business or industry. Without proper planning and budgeting your ad campaign will not have to proper fuel to take off. This causes your campaign to stay grounded wasting valuable time and money for your business. We can help manage, optimize, and create a custom-tailored ad campaign to reach your business goals in record time.
Adwords Is About The Math
In our extensive history, we've had many customers ask us about doing Adwords for their business, but we always tell them that the math has to work.
To determine this, think about what your average customer is worth. Let's say your average sale for your business is $50. If that's the case, most Adwords campaigns aren't very effective for less than $1000 a month. You'd have to sell a lot of products in order to break even much less to make money.
But, consider this. If your average customer brings in $1000 or more, the math begins to work. One sale in a campaign for $1000/month would help you break even and 2 sales mean you're making a profit.
No matter what marketing element you decide to use for your business, it's important that these tools help make your business more money. Call us and let's talk about how a PPC campaign may help grow your business.
PPC Gives You The Data
Good or bad, no other marketing vehicle you might use gives you more data about performance. This is often why people get overwhelmed or turned off when trying pay per click campaigns. There is data about every little aspect.
Of course, it's rare in business that we have enough data to make informed decisions, but PPC can give you exactly what you need about things like:
Click-Through Rates
Keyword Performance
Impressions & More
The bad news about all the information you can extract from your Adwords Campaign is that people often feel a little lost with all the data. It can be a struggle to determine what numbers are useful and meaningful. That's where an experienced Adwords specialist can help. 
Google Certified Adwords Expert
When you work with Make It Loud, we have a Google Certified Adwords specialist on staff ready to help you with all aspects of your campaign. We can do anything from completing setting up and managing your PPC campaign to consulting with you on ways to improve the campaign you're already running. 
Whatever your needs, call us today for a no-obligation consultation. 
Our Service Area For PPC
When it comes to helping business owners with Adwords, we can work with anyone in the U.S. That being said, most of our business comes from around Atlanta, but we have happy customers throughout Georgia in Augusta, Savannah, Columbus, Macon, and Athens. We work with companies in South Carolina, North Carolina, Florida, Alabama, and Tennessee as well.
If you're ready to get your business more- more clicks, more leads, and more business call the staff at Make It Loud and let's talk about how we can help you with your next campaign.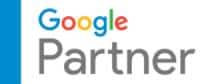 Address:

2828 Buford Dr #300, Buford, GA 30519
  Office Hours:
Monday - Friday OPEN 9:00 AM - 5:00 PM
Saturday and Sunday CLOSED