Web Design That Gets Results In Duluth GA
Your website can't just look pretty. Your site needs to effectively bring people to your business. We can help. It's what we do.
Web Design Our Clients Love

Digital Marketing That Means Business
In an age where the internet and digital marketing have become the dominant force for business growth, websites have become a necessity for small business owners to remain competitive. But, here are some startling facts:
Nearly half of all small businesses don't have a website or any web presence whatsoever.
The average time people spend online is approaching nearly 7 hours a day
So, the real question is, if you don't have a strong online presence and your competitors do, guess who gets the business?
For more than 15 years, we've been working with small to mid-sized business owners just like you to help you not only establish your online presence but get more- more clicks, more traffic, more calls, and more business.
Couldn't your business use more?
Let us help your company and brand grow by starting with a conversion-focused website and an effective digital marketing plan! Let our experience help you grow your business.
Your Website Is Your Digital Front Door.
We know that roughly 70% of American's turn to Google to solve all their problems. If you don't have a functional website then it's only reasonable that your competitors will get the business. Your website needs to make the right first impression and help turn the browser into a caller or your next customer.
Just as you wouldn't keep a lazy employee around, you don't want to keep a website that doesn't help sell visitors on your business. Despite that, you'd be surprised at how many business owners trust their web design to someone's kid or somebody off Craigslist. While we get the idea of trying to save money, it's not only a terrible idea, we've seen a lot of these sites turn out horribly if they're ever completed at all. The lesson is this: cheap websites usually end up costing you more in the long run.
That is part of why we opened a retail shop. Nearly 80% of the people that come see us have had a negative experience with a web designer at some point. They've often hired someone who ended up ghosting them and taking their money. It's a story we've heard way too many times. Our shop represents a place where you can find us. For us, our work is about credibility and trust. Call us and you'll see the difference.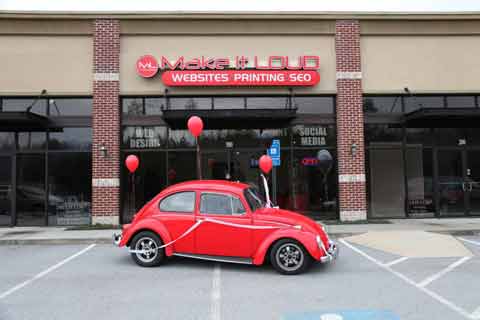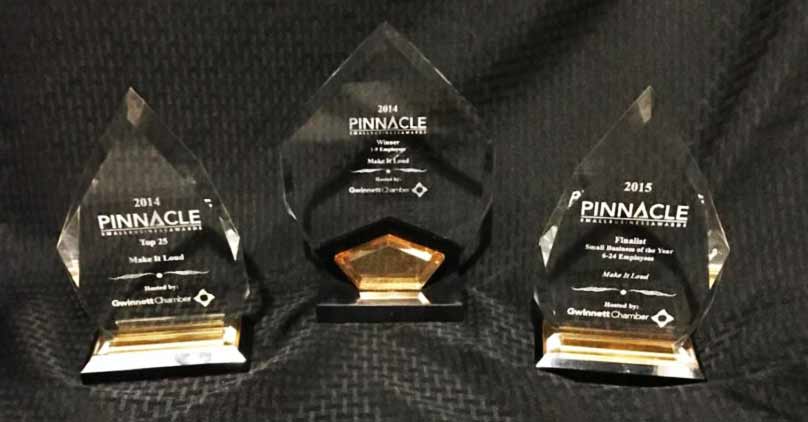 AWARD WINNING WEB DESIGN & DIGITAL MARKETING FIRM
For more than 15 years, we've been working with a wide variety of businesses of all sizes. We repeatedly get nominated for awards and recognition in and around Duluth. Some examples are:
Pinnacle Award Nominees & Winners
Impact Award Nominees multiple years
Best Of Gwinnett nominees & winner
Let our web designer show you what we can do for your company website. We think you'll be amazed. 
Our Work Means More Business For You In Duluth!
In digital marketing, we have our own jargon, but one thing that should be clear is the term "conversion". A conversion happens when someone comes to your website and actually contacts you to become a customer. 
There are plenty of web designers that know how to make your site "pretty", but let's face it, pretty doesn't always pay the bills. Your site needs to drive people to your business or it isn't effective. We build websites that mean business. 
Believe it or not, there are web design companies that hold you hostage. They tell you that it's your website, but you can't make changes, you can't edit anything yourself, and if you stop paying them, the website goes away.
We don't believe in renting your business website. Since we started the company, we've always encouraged business owners to own their business domain and get a website that you have not only full ownership of but full access to.
At Make It Loud, it's our process to launch your new website and schedule a training session where we teach you how to manage and maintain your own business website. We have an option where we'll do all that for you, but we are firm believers that it's your business, so you should have the ability to change whatever you want on your own website.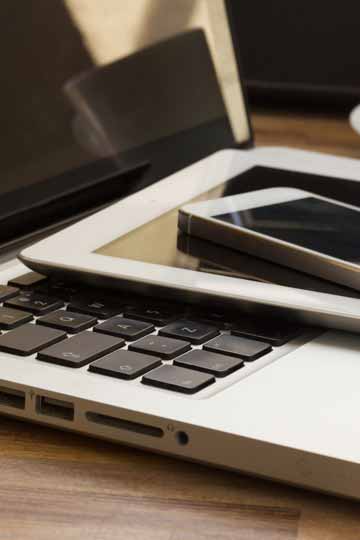 You Have A Great Website. Now What?
We have plenty of people that call us or come see is and ask for help with more than just their website. We are a full-service digital marketing firm which means we can help you with a wide variety of services. Having a great site is only the start of growing your business. Let us help you get more by driving traffic to your business or helping you convert more of the visitors you already get. 
Here are some of the digital marketing services we can help you with:
Search Engine Optimization
Google Ads
Social Media Marketing
Email Marketing
Google My Business
Content Creation
Blogging
Conversion Optimization
About Duluth Georgia
We've worked with business owners in and around Duluth for many years now. We appreciate the history and culture of Duluth. Not only have we been members of the Gwinnett Chamber of Commerce for nearly a decade (located in Duluth), we've been in charge of the social media marketing for the Duluth Fall Festival every year for several years now.
Duluth Georgia was originally Cherokee Indian territory. In fact, Old Peachtree Road used to be an Indian trail that connected Fort Peachtree (now called Atlanta) to Fort Daniel which was in Dacula. Once the railroad came along, Duluth Georgia was actually named after Duluth Minnesota. Since those days, it's grown to more than 20,000 residents and a hub of business and culture. Make It Loud is proud to help business owners in and around Duluth.
Duluth is a friendly little town in Gwinnett County where there is always something going on. Downtown Duluth has ongoing concerts in the part and Duluth Fall Festival with a mix of vendors, restaurants, and music. The area around Gwinnett Mall has incredible shopping and exotic places to eat, and part of the show "Stranger Things" was filmed at that mall.
Nearby attractions include the Gwinnett Stripers and the Infinite Energy Arena are the home of the Atlanta Gladiators Hockey, the Georgia Swarm Lacrosse and top-level concerts throughout the year. Duluth is a great place to live, work and play.
Our Service Area 
We're located in our own retail shop here in Buford Georgia, but we're ready to help any business in the United States! That being said, most of our Web Design & Digital Marketing business comes from around Atlanta, but we have happy customers throughout Georgia in Buckhead, Brookhaven, Buford, Sugar Hill, Suwanee, Lawrenceville, Duluth, Norcross, Winder, Braselton, Flowery Branch, Alpharetta, Johns Creek, Cumming, Loganville, Athens, Auburn, Augusta, Berkeley Lake, Commerce, Dacula, Dunwoody, Gainesville, Grayson, Hoschton, Jefferson, Snellville, Chamblee, Dawsonville, Woodstock, Oakwood, Monroe, and anywhere nationwide!
If you're ready to get your business more- more clicks, more leads, and more business call the staff at Make It Loud, and let's talk about the right website & digital marketing strategies for your business.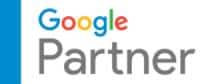 Address:

2828 Buford Dr #300, Buford, GA 30519
  Office Hours:
Monday - Friday OPEN 9:00 AM - 5:00 PM
Saturday and Sunday CLOSED