Search Engine Optimization In Johns Creek
SEO connects your business with potential customers. Let us put your company in front of the very people who are looking for you.
SEO Brings Targeted Traffic To Your Digital Front Door!
Your business provides solutions to specific problems. Since everyone turns to Google to find the answers to all their questions, it just makes sense that the companies listed on page one have the best chance of not only getting the clicks but getting the business.
Marketing is a numbers game. The more you can put your business in front of potential customers, the more likely you are to get the business and make more money. Search engine optimization puts your website in front of people who are actively searching for what you do. This is marketing that brings you targeted traffic. Who wouldn't want to get their business in front of people who need you the most?
The Basics of an SEO Strategy
When clients hire us to do SEO, it's almost like there's an adoption process. We dive into their business to learn as much as we can. The more we know, the more we can get into the minds of their customers. Why start there? It's how we begin to understand what your customers type into the Google search bar. This begins the process of understanding a winning keyword strategy.
Once we feel we have that level of understanding, we begin writing- page titles, meta descriptions (not to get too nerdy) and most importantly, landing pages. Our goal is to create the kind of content that will help Google see that your business deserves page one for the excellent content.
Once we have the content strategy, we make review the site architecture and adjust this to what, in our experience, Google is looking for. After that, we work on the technical aspects of SEO.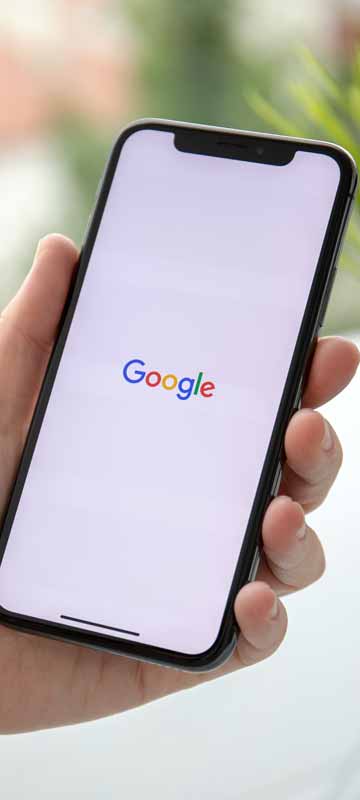 How long does it take for an SEO strategy to work?
Believe it or not, there are web design companies that hold you hostage. They tell you that it's your website, but you can't make changes, you can't edit anything yourself, and if you stop paying them, the website goes away.
We don't believe in renting your business website. Since we started the company, we've always encouraged business owners to own their business domain and get a website that you have not only full ownership of but full access to.
At Make It Loud, it's our process to launch your new website and schedule a training session where we teach you how to manage and maintain your own business website. We have an option where we'll do all that for you, but we are firm believers that it's your business, so you should have the ability to change whatever you want on your own website.
Learn About Social Media Marketing
AWARD WINNING WEB DESIGN & DIGITAL MARKETING FIRM
Since 2004, we've enjoyed the success of helping businesses grow. Some of our clients started out as local businesses and have grown to a national focus. We partner with our clients to help them develop strategies for success that include digital marketing and even beyond.
Since we've been around so long, we've done hundreds if not thousands of websites. This means we've formed relationships with people in many different industries. We just might be able to introduce you to your next customer or strategic partner. To us, helping your business grow goes way beyond web design.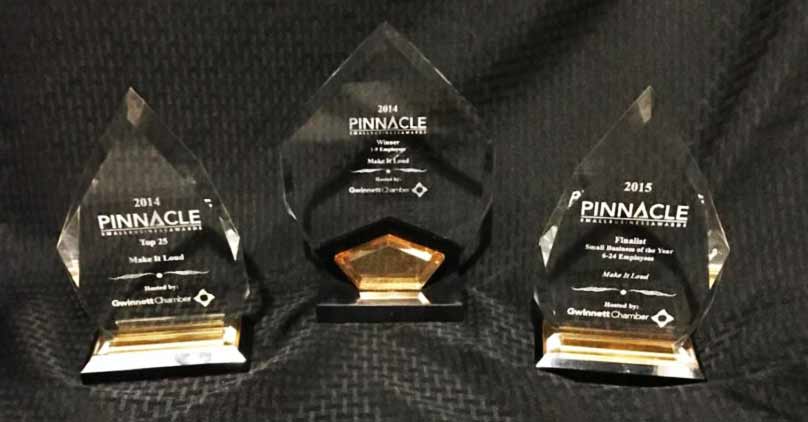 About Johns Creek Georgia
Georgia Fulton County holds the suburban city of Johns Creek North of Atlanta. With a population of 80,000, the city is regarded as one of the best cities to live in nationwide. Johns Creek has abundantly developed into an incorporated and residential community that maintains the traffic, growth, development, and quality of life for those who live there. 
The city of John Creek has seen much development in the past few decades thanks to a community movement and better incomes. The climate of Johns Creek is a humid and subtropical climate that is found to make summer hot and winters slightly cooler.
Our Service Area 
We're located in our own retail shop here in Buford Georgia, but we're ready to help any business in the United States! That being said, most of our Web Design & Digital Marketing business comes from around Atlanta, but we have happy customers throughout Georgia in Buckhead, Brookhaven, Buford, Sugar Hill, Suwanee, Lawrenceville, Duluth, Norcross, Winder, Braselton, Flowery Branch, Alpharetta, Johns Creek, Cumming, Loganville, Athens, Auburn, Augusta, Berkeley Lake, Commerce, Dacula, Dunwoody, Gainesville, Grayson, Hoschton, Jefferson, Snellville, Chamblee, Dawsonville, Woodstock, Oakwood, Monroe, and anywhere nationwide!
If you're ready to get your business more- more clicks, more leads, and more business call the staff at Make It Loud, and let's talk about the right website & digital marketing strategies for your business.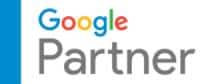 Address:

2828 Buford Dr #300, Buford, GA 30519
  Office Hours:
Monday - Friday OPEN 9:00 AM - 5:00 PM
Saturday and Sunday CLOSED