For more than 18 years, we've solved a huge problem for business owners:
SEO Gets Your Website In Front Of Those Who Want What You Do
With SEO, We Have One Job:  To Get You More.
Every business owner wants more- more website traffic, more leads, more customers, and more money.
Adding search engine optimization (SEO) to your marketing mix is a great way to bring more to your business. Having your site on page one of Google means more visitors, but more importantly, these are the very people who are looking for exactly what your business provides. There are no better leads than that.
Make It Loud is the award-winning digital marketing & SEO agency that gets you on page one of Google. While some agencies take 6 months to a year to see results, we work harder and faster to get you there sooner.
Schedule a free consultation for your website visibility. Let's talk about what we can do to bring more to your business.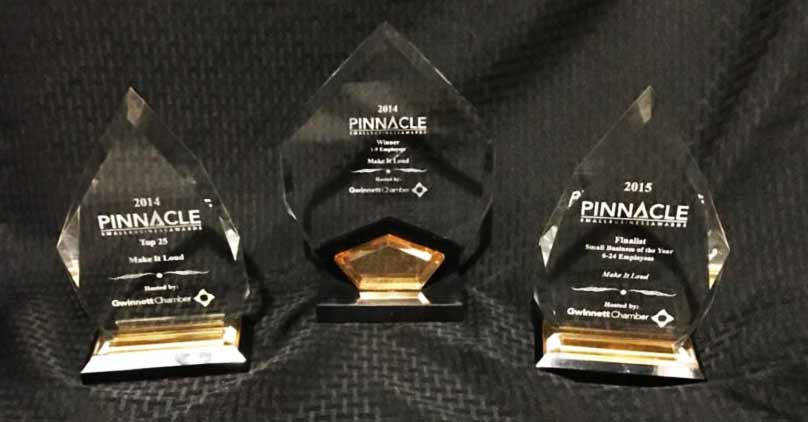 Fast, Affordable SEO
Getting your business website on page one of the search results isn't easy. It takes a lot of hard work, experience, and intuition to know what adjustments to make and how to implement the right strategy. With more than 200 ranking factors and at least 5 different Google algorithms that change over 1,000 times a year, it can be tough for any business owner to know what to do. 
At Make It Loud, we've worked with a wide variety of businesses, and with nearly two decades of experience, we know what it takes to get your site on the first page. While other SEO agencies may charge you eye-popping amounts, we keep things well within your budget. Our clients stay with us for years. Why? Because we bring them results. 
If you're ready to work with a group that's focused on results, data-driven, and motivated, schedule a call with our SEO team today. You'll love what we can do for you. 
Schedule A Free Consultation Today!
Talk to someone who can help you understand how to get more out of your business website today.
Why Choose Make It Loud?
When it comes to hiring an SEO agency, you're not short on options. 
We get that. That's why we work harder for you than those other guys. We're completely transparent in what we do to get your site ranked well on Google. 
Other reasons to hire our SEO nerds:
Experience – we have experience in a wide variety of industries.
Content – we have writers on staff that create & edit all the content you need on your site
Driven By Results – we don't rest until your phone is ringing or we hear cash register bells
Award-Winning Digital Marketing Agency – so we've got that going for us as well.
Whether you live in Atlanta or anywhere else in the country, we're here to help you get your business more. Call today for a free SEO consultation today.
 

Address:

2828 Buford Dr #300, Buford, GA 30519
  Office Hours:
Monday – Friday OPEN 9:00 AM – 5:00 PM
Saturday and Sunday CLOSED
We Service The South Easter Region of the United States, including but not limited to:
Alabama, Florida, Georgia, Mississippi, North Carolina, South Carolina, Tennessee, Mississippi
[widgets_on_pages id="1″]