Digital Marketing Agency in Suwanee
Talk to the digital marketing agency that has one job- to make you more money.
Results-Driven Digital Marketing
Every company today requires a solid digital marketing plan if they want to stay competitive. This entails developing content for your website that will draw visitors from search engines like Google through SEO or social media advertising channels like Facebook Ads. It also entails connecting with customers on various platforms by using email campaigns targeted at particular user groups who are particularly interested in what you're selling.
When it comes to growing your Suwanee-based company through data-driven digital marketing methods, the Make It Loud team is the authority. With more than 15 years of experience, we can guarantee success regardless of your company's size or industry.
A Successful Digital Marketing Strategy
Expect to see great results with a thorough digital marketing plan from Make It Loud. You could experience:
• Brand Awareness – One of the most important factors in creating a solid, reputable business is your company's brand. Investing time and money into good graphic design for your logo or tagline will help you stay focused on who you want as customers—and keep them coming back.
• Better Leads – Digital marketing can help your company connect with more potential customers than ever before. This is due to the fact that it allows you access to a large online audience at any given time and enhances exposure in today's competitive industry, which results in more sales.
• Higher ROI – An investment in a digital marketing strategy for your company will pay off with higher ROI and conversion rates to help you develop income quickly while keeping expenditures under control over time.
• Money Savings – When compared to other means of marketing, such as traditional media and human selling efforts, digital marketing has a far lower average cost. Because of this, it is a desirable choice for companies who want to spread their message without spending a fortune.
The digital world is becoming more and more competitive. Nowadays, having a quality product or service is no longer sufficient; you also need people to be aware of your brand. Make It Loud specializes in helping brands develop their voice and differentiate themselves from the competition so they can benefit from all that marketing has to offer today without going over their budgets or violating any promises.
Does Your Website Perform The Way You Think?
We all like to think that our business website is getting things done for us, but the reality is that most sites underperform horribly. Enter your domain and find out…if you dare. Moo-ha-ha!  Seriously, we'll tell you the truth with actual data.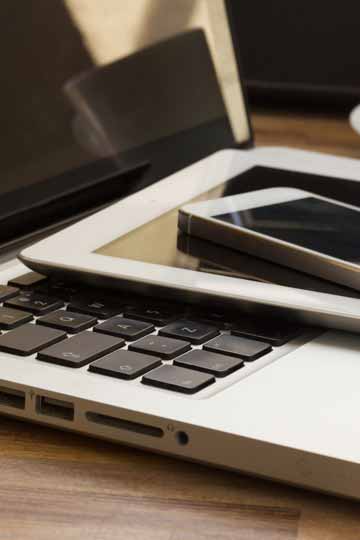 Digital Marketing: What Is It?
Today's businesses rely heavily on digital marketing to connect with their target market. In today's market, digital marketing has become essential for connecting with and serving customers or clients where they are online as well as locating possible new customers for your business.
By interacting on social media and other platforms, digital marketing can assist businesses in increasing their brand awareness. Because of your more well-known name, people think of you as the solution when they have a problem.
With the help of our team of digital marketing specialists, who collectively have years of expertise in the industry, we know how to build a website that converts visitors into consumers. We stay away from dubious tactics like keyword stuffing and connecting to subpar websites in favor of producing high-quality content for your potential clientele and providing them with clear information about what they require from you.
Our Available Digital Marketing Services
Making a big statement with our clientele is something we prioritize. We are aware that the finest digital marketing strategy is one that is built around your company's unique needs as well as those of your consumers. To assist your company flourish, our staff will put in a lot of effort to develop this novel strategy.
We are aware that your business is the foundation of what makes you unique, so it merits celebration. Our team provides a variety of digital marketing services that are tailored for businesses just like yours. Here are a few ways we can help:
Website Design
Your website serves as an extension of your business rather than simply reflecting it.
In order to effectively market to clients and safeguard against any algorithm changes made by Google for your site to be successful, our design approach makes sure that every feature on the digital face displays both professionalism and security. We ensure that every consumer's need is met in our web design, as well as Google's requirements, as the search engine giant mainly relies on these elements to determine which websites should appear higher in SERPs (search engine results pages).
In addition to being aesthetically pleasing, our websites are also functional. We concentrate on back-end technical work to ensure that your site has the essential elements for optimal performance and SEO success, such as Google Analytics data or title tags with appropriate keywords so you can see how well certain components of content strategy to drive traffic through quality leads are working.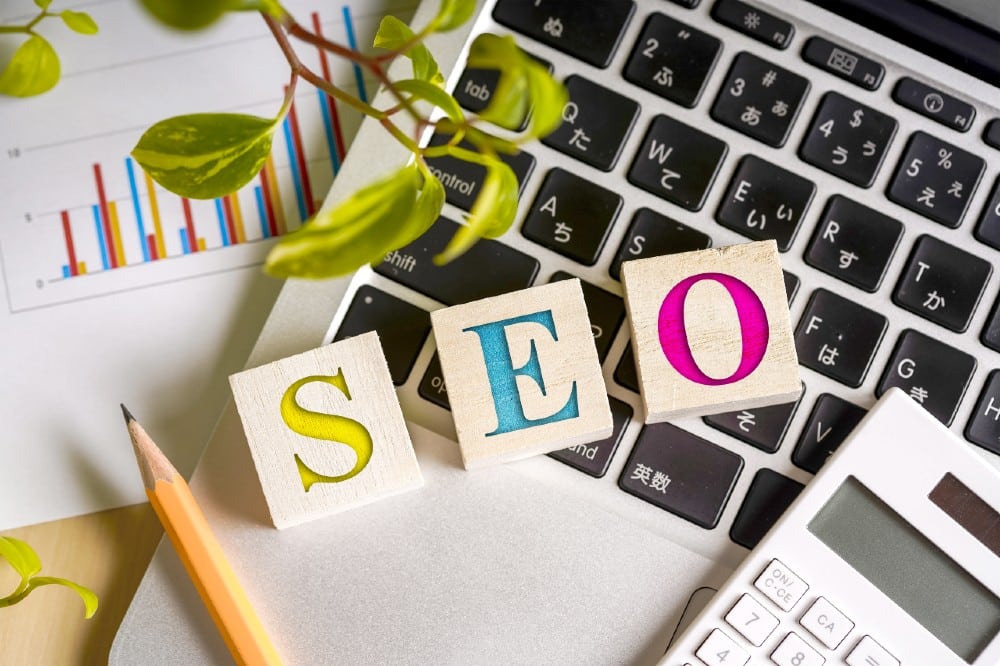 SEO
An integral component of every digital marketing plan is the search engine optimization (SEO) strategy. The secret to showing up higher on Google's search engine results page (SERP) is to make sure that your site has been developed with keywords that are pertinent and useful for potential customers searching online, as well as better written copy that will make it simpler for those people to find what they're looking for.
In this fast-paced world, we are aware of how crucial it is to constantly advance. We have a thorough process for creating SEO strategies that are tailored specifically to your company's needs, starting with keyword research using Google Keyword Planner® and continuing all the way down to our high-quality content that incorporates trends to help you rank at the top of SERPs.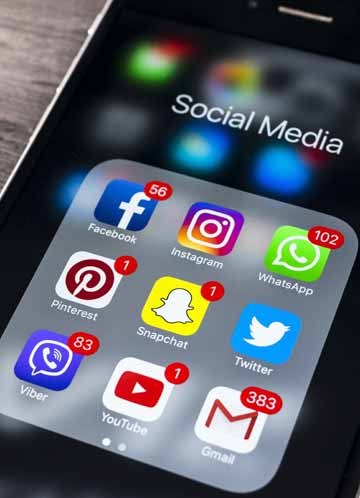 Google AdWords
Google AdWords is a fantastic tool that may help businesses like yours rank higher in search engines without going over budget or having to compete with other companies that are looking for the same keywords. Because PPC enables us to target more people with advertising, we use it because organic SEO doesn't always generate enough traffic.
For more than 15 years, Make It Loud has served as a reliable resource, assisting companies with Google Ads to maximize their advertising budget. Our team specializes in locating your target market, luring in fresh clients, and directing qualified traffic to your website. Every campaign we develop will benefit from our highly targeted services, which will assist to maximize ROI.
Social Media Marketing
Businesses need to use social media to interact with their customers if they want to stay competitive in today's market. If your brand doesn't already have social media pages, we can assist in setting them up. When it comes to who has superior information about what items or services are available, we'll only utilize high-quality material that will draw attention from potential customers and create links back to your site utilizing these techniques, so they're sure not to miss out.
Social media marketing's effectiveness cannot be disputed. With this strategy, you may reach a large audience interested in your goods or services and have the opportunity to promote yourself on these platforms while also raising brand awareness.
For businesses to contact customers and clients who are searching on social media channels, social media marketing is now more crucial than ever. We can help you get there. Your company requires the correct foundation to connect with potential customers online.
Content Marketing
We are mindful that engaging content is the foundation of any effective content marketing campaign. We're here to help you write the greatest possible copy for your company, one that will not only draw clients but also elevate it in Google searches.
Your website's content not only informs visitors about what you do but also introduces them to the individuals they will be working with. The ideal way to do this is through blogs and other social media posts that can be shared on various platforms. The usage of social media marketing opens up new ways for businesses to effectively utilize these platforms by producing content that is particularly targeted at a given audience through ad campaigns.
You can concentrate on your business rather than the technical aspects of marketing with the help of our content marketing services. For Google's algorithm upgrades, we provide material that is both interesting and search engine friendly. Call today.
Why Choose Make It Loud for Digital Marketing in Suwanee?
Why should you choose us when there are so many other web design and SEO businesses to choose from? The answer is straightforward: Make It Loud's objective has always been to generate revenue for your company in Suwanee. Every day, we put in a lot of effort to ensure that our services—from content creation to paid advertising campaigns with high ROI potentials—are of the highest caliber possible.
And if that weren't enough, we also strike a balance between cost-effective digital marketing strategies and reasonable pricing, which keeps prospective projects within budget while still achieving excellent results.
We are distinguished experts in digital marketing services. Our hands-on approach will guarantee success from beginning to end, not just working but also keeping up with changes happening in today's economy. We have over 15 years of expertise in this constantly evolving field.
With our range of services, Make It Loud can help you draw attention to your company. Including web design, content generation, social media promotion, and other successful strategies. Call for a free consultation today.
About Suwanee, Georgia
Suwanee, which is located about 30 miles north of Atlanta, is renowned for its distinctive parks, exciting events, and first-rate mixed-use developments. Like many other towns in Gwinnett County, Suwanee started off as a tiny agricultural community with a significant railroad presence. The city now puts a lot of effort into maintaining its quaintness and sense of community and finding clever, creative ways to manage growth.
Over 600 acres of parkland and many miles of hiking and biking trails can be found in Suwanee, much of which was built and conserved by the city through an award-winning open space plan that received voter approval. Our residents and people from all over the metro region congregate in the lively Town Center, an inviting communal "front yard," for events, to shop and eat, or just to unwind and play.
Whether you're just traveling through, staying a while, or considering relocating here, Suwanee is a great place to be.
Address:

2828 Buford Dr #300, Buford, GA 30519
 Office Hours:
Monday – Friday OPEN 9:00 AM – 5:00 PM
Saturday and Sunday CLOSED