Digital Marketing In Sandy Springs
Your digital marketing should pay for itself. If it's not, call Make It Loud. We don't consider ourselves successful unless we are. Schedule a free consultation today.
Digital Marketing That Gets More
Running your business takes all you have. Marketing your business asks for even more. At Make It Loud, that's our specialty- getting you more.
As a business owner in Sandy Springs, you want more visitors to your website, more leads, more customers and more money. It's that simple. Anything less just isn't working for you.
The days of simply having a website are gone. Your site is the digital front door to your business. These days, more and more people are turning to find the solutions they need online before doing anything else. It all begins with "research" on the web. Since roughly 87% of Americans turn to Google on their smartphones to find what they need, if your business isn't there, you can bet your competitors are.
This means that they are getting your customers. We can stop that from happening.
With websites that "Wow!", SEO, Google Adwords, Social Media Marketing and more, the experts at Make It Loud are here to help your business get more.
Web Design
A survey of roughly 1200 business owners with bricks and mortar stores found that 23% of these businesses did not have a website. There are other reports that support that number. If you add the number of businesses that have a website simply to check off a box ("Yep, we have a website" but it doesn't do anything for them.), there are many, many businesses out there that simply don't understand how a good website can bring them more business.
Here's a simple fact: a bad website chases your potential customers to your competitors.
How? Simple. Think of your own browsing habits. When you click on a site that doesn't load immediately or looks dated or wonky on your phone, do you continue to look at the site? Not very likely. The majority of us move on to the next site.
Since phone books were an actual thing, the web designers at Make It Loud has been helping business owners like you establish a professional presence on the web. Here's what makes us different from the other web design agencies around:
We specialize in building conversion-friendly WordPress websites- our sites help turn visitors into paying customers.
Since 2004, we've worked with a wide variety of businesses which means we've most likely worked in your industry before.
We have a fast turnaround time on our sites and we're one of the most affordable web design agencies in Atlanta as well as Sandy Springs.
While roughly 75% of our customers have been burned by a web designer before, we have a retail shop and aren't going anywhere. We're a local "throat to choke".
Schedule an in person or virtual meeting with our staff today. You'll walk away with more insight than you had before.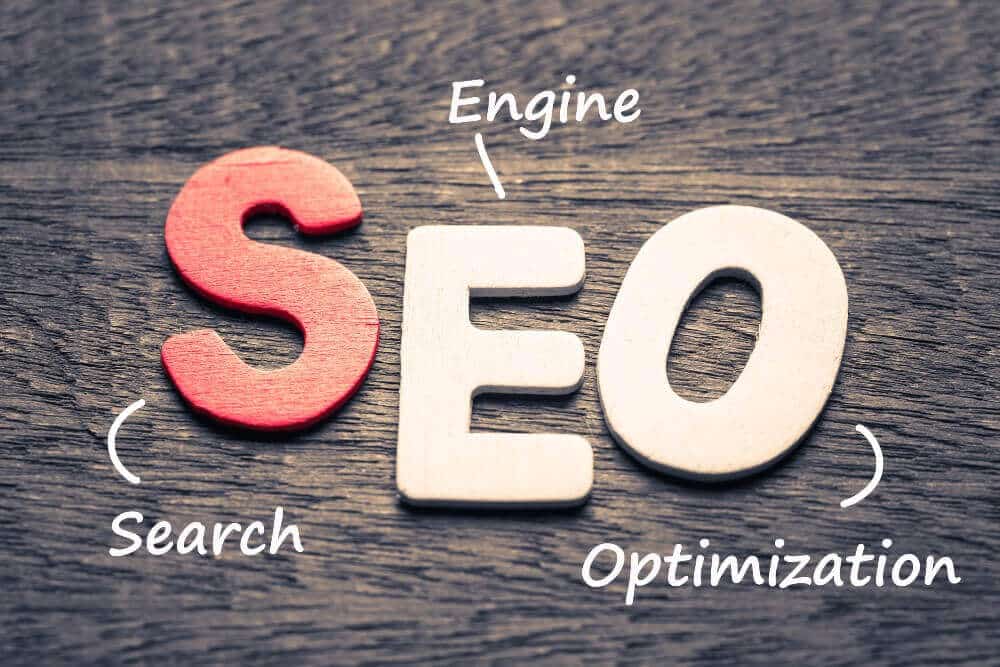 Search Engine Optimization (SEO)
Having a beautiful website on page 462 in the search results is useless to your business.
SEO is one way to get your website on page one of the search results, and since Google is the 900 pound gorilla, our job is to make your website one of the best bananas around. Our work helps your site earn its way to the first page.
SEO is all about the numbers. The idea here is that the more your site lands on page one, the more people will see it. The more people see your site, the more likely they are to click on it. The more visitors you get to your site, the more likely they'll be to call you, buy from you, etc. The main job of SEO is put more money in your pocket.
We actually turn down a lot of potential customers for SEO. Why? Simple. Their website won't work. Maybe they're old, outdated or even plain ugly.
This is just about good business. If we try to do SEO on a bad website, we're setting ourselves and our customers up for failure. Google wants to put well-designed websites on page one. Even if we could get a bad website on page one, getting more visitors that don't become customers is still a failure. This is why we only accept clients who have websites we know we can work with.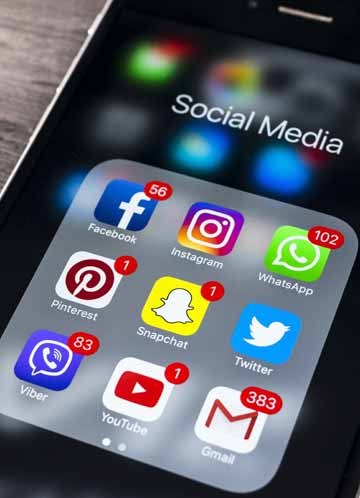 Google Adwords
Another way to get your business on page one of the search results is to set up and run a Google Adwords campaign. This is a lot like SEO combined with an auction.
After doing our homework on relevant keywords, we set up a campaign to bid on these keywords. When someone uses those terms in his or her search, your ad will display. The more your ads display, the more likely you are to get the clicks and the business.
Make It Loud is Google Certified to create and manage your Adwords campaign. We'll help you identify the right ad spend budget for your industry and consult with you about the success of your campaign.
Call us and let's talk about the potential ROI on a Google Adwords campaign for your business. You may be surprised at what you hear.
Social Media Marketing
These days, it's not enough to simply post on your social media channels. To effectively reach more potential customers, you probably need to consider paid social media marketing. We can help you identify an appropriate strategy to meet your business goals.
Whether you want to increase brand awareness, improve your engagement, sell products or services on social media or get more leads, we can consult with you and help you make these ideas a reality.
Let us help you build a community on social media. Call today for a free consultation today.
The ROI Of Digital Marketing
It's a simple fact that all of your marketing efforts should pay for themselves.
Everyone understands that marketing is like a trip to Las Vegas. It's all gambling, but unlike casinos, your marketing efforts should have a strong return on your investment.
This means, your website needs to do more than just look pretty. It should help convert visitors to customers and more.
There are plenty of ways to determine whether or not your digital marketing efforts are paying off- from simplistic to more exact.
One way we begin helping our clients think about this is to ask, "What is your average customer worth?" The idea here is to determine a number that sets the bar for what your marketing needs to return.
For example, if your average client brings in $1000 and you're spending $1000/month on SEO (which is the national average), then you only need one client from search engine optimization to break even and two to start making money. Is this realistic? In most cases, absolutely!
If your average customer brings in $25 but you spend $1000/month for SEO, then you can quickly see how things are upside down. This wouldn't be a good candidate for SEO.
At Make It Loud, our only goal is to determine the best way to help your business make more money. Call us for a free initial consultation today. You'll be glad that you did.
Does Your Website Perform The Way You Think?
We all like to think that our business website is getting things done for us, but the reality is that most sites underperform horribly. Enter your domain and find out…if you dare. Moo-ha-ha!  Seriously, we'll tell you the truth with actual data.
About Sandy Springs, Georgia
Located in the northern part of Fulton County, Sandy Springs is a suburb of Atlanta Georgia. With a growing population of more than 110,000 people, it is Georgia's 7th largest city and the headquarters of UPS, Cox Enterprises, Mercedes-Benz USA, and more.
From concerts on the City Green to rafting down the Chattahoochee with High Country Outfitters Paddle Shack to throwing axes at Bury The Hatchet, there are some fun things to do around Sandy Springs.
There are also some of the best restaurants around Atlanta located in Sandy Springs such as The Select Restaurant + Bar, Brooklyn Café, and JINYA Ramen Bar.
Sandy Springs is an exciting place to live and work.
Address:

2828 Buford Dr #300, Buford, GA 30519
 Office Hours:
Monday – Friday OPEN 9:00 AM – 5:00 PM
Saturday and Sunday CLOSED