Digital Marketing That Gets You More In Johns Creek
We have one job- get your business more website visitors, more leads, more customers, and more money. Call today if you're ready for more.
Digital Marketing Services That Gets Results
How does your business look online?
It's an important question to consider given that more than 63% of all searches on done on a smartphone these days. And, that number isn't shrinking any time soon.
Investing in digital marketing in Johns Creek is an essential step for any business that hopes to build awareness of their brand, sell online, or engage with their prospective and current customers. As a business owner today, you need to have a way to reach your audience, which is likely to be online. With the help of our team at Make It Loud, we can incorporate sound digital marketing practices into your website and marketing campaigns, ensuring you get the highest ROI possible and the leads you need to sustain your growth.
We incorporate the tools necessary to do this, whether that's Google analytics insights, core web vitals, the latest SEO trend, or even Amazon SEO for those on the platform. It is a combination of these tools and our expertise that you may see significant benefits from your digital marketing efforts provided by Make It Loud.
When you work with us, you may see:
More people coming to your website
Better quality leads that relate to your product on your site
Lower costs for marketing due to bigger returns
Better brand awareness
A faster-growing company
Why does this happen? Take a look at what we do for digital marketing success and how you can be a part of it.
Does Your Website Perform The Way You Think?
We all like to think that our business website is getting things done for us, but the reality is that most sites underperform horribly. Enter your domain and find out…if you dare. Moo-ha-ha!  Seriously, we'll tell you the truth with actual data.
What Is Digital Marketing?
Digital marketing is the process of marketing a business online. It incorporates a number of different areas, including the use of search engine optimization (SEO), social media marketing, content marketing, and much more. All of these components come together to help attract people who are likely interested in your product or service right to your website.
Digital marketing is not just about using the right keyword, though. It is also about cultivating your brand, which requires really understanding who your company is, what makes it different from the competition, and how to reach your target, or specific, customers where they are in the buying journey.
At Make It Loud, we will help you by providing a wide range of services to achieve these goals. Our years of expertise and successes with many other brands make it easy for us to provide our clients with exceptional service and outstanding results.
What We Do for Digital Marketing
Make It Loud provides a wide range of digital marketing services to our clients. Our initial goal is to get to know your business, products, and services. We want to ensure that we have a full understanding of what you do so we can help you determine who your target audience is. That's going to help us shape your marketing campaigns to specifically focus on the people most likely to invest in your company. Once we have a full understanding of your goals and needs, we then go to work for you in a number of different areas.
Web Design
In order to have success with your website, you have to have one that's designed to allow effective marketing. There are a lot of components that go into web design to make this happen. Our goal is to provide cost-effective, modern website design techniques to build a conversion-friendly site that improves your business's digital reach.
We work with you to create a website that is easy for your customers and visitors to navigate, encouraging them to move from the page they land out directly to your contact form or purchase pages. We also utilize back-end methods to help improve your search engine ranking by writing SEO-friendly content.
Our web design service always takes into consideration your needs and your brand itself. For example, we will work with you to ensure your brand image comes through in your web design. Your site also can accomplish any of your goals, such as educating others about your product as well as providing resources to enable you to collect customer information and leads.
SEO Services
Search engine optimization (SEO) is one of the most important tools for digital marketing. It is the process of helping your website appear on page one of the search results.
When it comes to SEO, we use only white hat methods, which means Google accepts these as legitimate methods that both work and are considered allowable. A component of SEO is completing keyword research and then incorporating those keywords, which are what people type into the search engines when looking for the products and services you offer, into your content.
Many factors play a role in this process, including what keyword phrase to use, what relevant keyword plan may be applicable, and even the keyword density. We use a number of tools, research, and expertise to create a clear path forward. If you have a local business in Johns Creek, we will also focus on local keyword usage, which can help to target people looking for your company locally.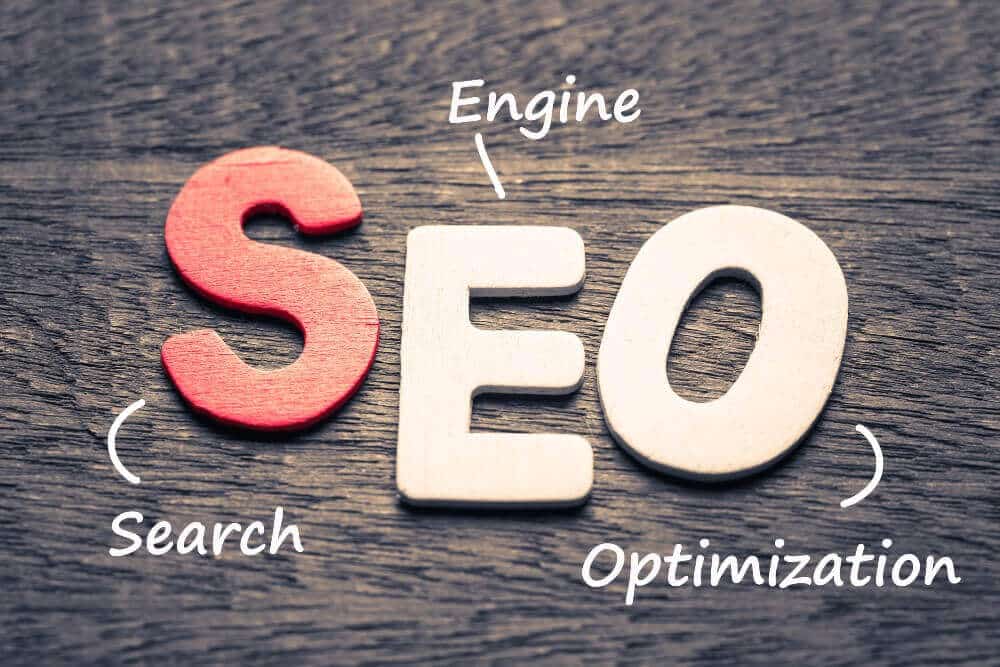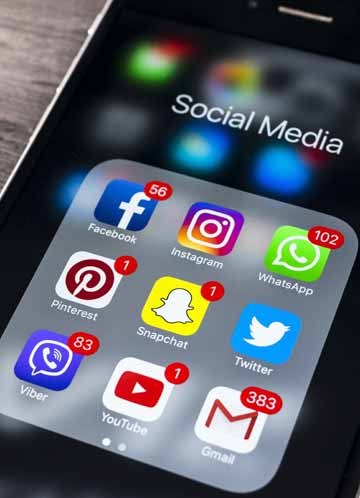 Google AdWords
A lot of the digital marketing work we do is called organic, which means it is done to your website and content, and it pays off for years to come. However, paid advertising, including pay-per-click campaigns, is often very valuable to companies. That may include the use of Google AdWords. Google AdWords is a type of online advertising program. It allows you to create Google Ads that are placed on search engine results pages and other areas of the web where people most interested in what you have to offer can find you.
As a digital marketing company, we work hard to understand the right keyword use and search volume factors in creating AdWords campaigns. That helps ensure that you are paying for people who are most likely to want and need your services. We'll use a Google Keyword Planner to help with this. You only pay for these ads when someone clicks on them. That's why we work hard to ensure that the person clicking on them is most likely to buy from you.
Social Media Marketing
Many times, companies in Johns Creek, Georgia, need to have access to social media marketing. Though it may not seem like it, it is one of the core components of digital marketing today, and with good reason. Social media websites like Facebook, Instagram, Twitter, and LinkedIn are filled with people who want help for their problems. When your company can provide that help to them, you want to be there to do so. Social media marketing allows you to do that. It may be a part of your SEO strategy, too.
Our goal is to help you to drive traffic to your website, build up your brand's awareness, and even advertise using social media. If this is where your clients and customers are, we want to be sure you are there to meet their needs on an ongoing basis. Our team will help to develop a social media strategy that is perfect for your business, providing the best possible opportunity for you to take advantage of this industry.
Content Writing
A lot of what is done in digital marketing requires content. Those are articles, website pages, blogs, and much more. Content like this becomes the backbone of the marketing services we offer. Our content marketing company consistently works to help support your needs. To do that, we work closely with our clients to understand their business, their competitive advantage, and marketing goals to help deliver content that's very much on target. Quality content helps your business's website rank in the search engines. It may help your business to see more leads come in. It may even help to sell your products without using typical sales language.
By doing this, we can help you to create content that resonates with your readers. They will want to learn from you, recognize the successes and opportunities your business provides, and get to know about your products and services. In addition to this, our content writing services are designed to accommodate all of your goals, including social media, keyword research, and ad campaigns.
In addition to these services, Make It Loud offers a number of other tools to help build your digital marketing campaign. That includes print and digital services, reputation management, and more. If you are interested in any type of digital marketing service, reach out to us to inquire about your needs and goals.
Why Choose Make It Loud?
As a digital marketing company in Johns Creek, Georgia, Make It Loud works hard to ensure you always receive the most innovative and effective strategies possible for your website and business marketing. There are lots of reasons to work with us:
We are an award-winning digital marketing agency. We have worked hard to ensure our clients always receive the very best level of support and guidance for their campaigns.
We work with one goal – to help you make money. To do that, we create a streamlined and efficient process that minimizes how much you need to spend on digital marketing to see a solid ROI.
We have the experience you need. We are not a fly-by-night company but have more than 13 years of experience helping websites and companies alike to perform well online. That experience has led to phenomenal growth by many of our clients over the years.
You will receive competitive pricing for our services. There is no doubt that quality digital marketing matters, but we also know that our clients need affordability. We can help you with that by providing you with exceptional service and cutting-edge tools.
We get results. You need your website to rank well, to drive people to your website, and you need leads that are most likely to buy from you. That's what we do for you on a consistent basis.
What You Need to Do Now
If you need a digital marketing company in Johns Creek, Georgia, contact Make It Loud now. Our team will set up some time to discuss your needs and goals openly. There is no risk to you during this consultation. We are happy to share information, answer questions, and offer ideas to help move your website goals forward.
As a web design company in Johns Creek, we know you need comprehensive services such as Google Ads help, Facebook ads, click funnels, and much more. We will deliver that to you consistently throughout our relationship. Let's talk about the opportunities available to you today.
About Johns Creek, Georgia
The community of Johns Creek, Georgia, is a large one located near Duluth in Fulton County. It is home to over 82,000 people and thousands of businesses. Some know it for the University of Atlanta being nearby, while others love this northeastern suburb of Atlanta for all of the amenities it offers. Make It Loud services Johns Creek and the surrounding areas.
Address:

2828 Buford Dr #300, Buford, GA 30519
 Office Hours:
Monday – Friday OPEN 9:00 AM – 5:00 PM
Saturday and Sunday CLOSED