Social Media Marketing
In Johns Creek
Let Us help you put your business in front of your target market.
Which Social Media Outlet Is Best For Your Company?
Life has changed.  We all know it, and with it, how we do business has changed as well.  Social Media has taken over the internet as the most used platform on the web.  With some social media platforms consisting of a billion users, far larger than the population of some countries, it has become clear that social media is not only here to stay, but is clearly entrenched into the fabric of our culture.  With peer reviews being the most trusted form of internet marketing (yes, more than Pay Per Click, and more than Search Engine Optimization), there are also opportunities to brand yourself through social media marketing.  Statistics show that peer reviews, many of which come through social media, are trusted upwards of 70% more than any other kind of marketing you can provide for your company. 
Facebook
Nearly 80% of Americans are on Facebook. Call us to talk about all the ways we can help you increase your brand awareness through this important channel.
YouTube
Did you know that Youtube is the second most searched "search engine" on the planet? Let's talk about how your business can gain more from being on Youtube.
Instagram
Increasingly more popular among millennials, let's talk about ways Instagram can help increase your business.
Twitter
Is Twitter good for your business? Call us to talk about how. There are a number of tools we can help you identify that can help you identify more leads.
Pinterest
We live in an image-driven world. Pinterest is great for certain industries. Let's talk about ways you can increase your visibility with this channel.
LinkedIn
How is your business looking on LinkedIn? You may be missing valuable leads on this active social medial channel. Let's talk about how.
Which social media channels are right for your business? Once you decide which channels fit your business and industry, it's time to create your channels.
The Social Media Marketing Company That Broadcasts Your Business
We provide social media marketing to companies all over Atlanta, however we are local to Gwinnett.  So if you're looking for a social media marketing specialist in Lawrenceville, Suwanee, Duluth GA, Buford GA, or Alpharetta, or any of the other Atlanta Metro cities, we'd be happy to come see your business and provide a free social media marketing assessment.
If You're confused by Facebook ™, LinkedIn ™, Pinterest ™, Twitter ™, YouTube ™, Google+, trying to understand how a blog can help you, or any of the other social media platforms, and how they can help you to make money on the internet, Make It Loud can help, with services tailored specifically to your business needs.  Make It Loud's professionals assess your business to ascertain which social media platforms will generate the most opportunity for your company and create a strategy that markets you on those platforms to keep your name in front of potential buyers.  Call Today!  678-325-4007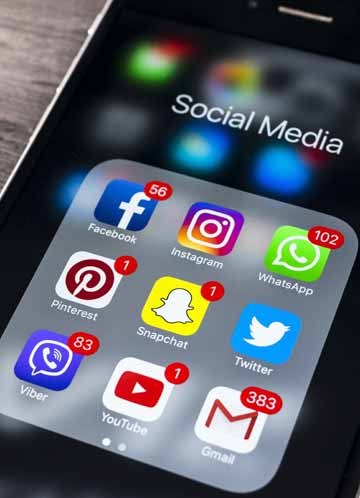 Social Media Marketing Strategy
Marketing your business requires an overarching strategy that has two parts: objectives and tactics. Far too often, business owners understand that social media can play a part in their marketing, but they don't take the time to develop a cohesive strategy for each platform they actively use. How you might use Twitter can be and often is vastly different than how you use Facebook.
Once you establish your objectives for each platform, all of your posts and advertising needs support your objectives. We often recommend that you set up a calendar and begin scheduling your posts to support these objectives.
Getting started with this process can seem difficult. That's why we've developed a series of questions to help business owners begin to define their objectives for their social media:
What are your business goals?

What does your business need in order to grow?

What are you trying to achieve with social media marketing?

Who is your target audience?

Where would your target audience hang out and how would they use social media?

What message do you want to send to your audience with social media marketing?
Our Service Area For Social Media
We are thrilled to work with any business in the country! That being said, most of our business comes from around Atlanta, but we have happy customers throughout Georgia in Alpharetta, Buford, Braselton, Cumming, Duluth, Johns Creek, Lawrenceville, Loganville, Norcross, Peachtree Corners, Suwanee and other parts of the state like Augusta, Savannah, Columbus, Macon, and Athens. We also work with companies in South Carolina, North Carolina, Florida, Alabama, and Tennessee as well.
If you're ready to get your business more from social media marketing, call the staff at Make It Loud and let's talk about how we can help.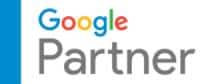 Address:

2828 Buford Dr #300, Buford, GA 30519
  Office Hours:
Monday - Friday OPEN 9:00 AM - 5:00 PM
Saturday and Sunday CLOSED