Digital Marketing With A Strong ROI In Cumming
Call us crazy, but we believe your digital marketing should pay for itself. Having a good website just isn't enough. Let us show you how you can get more from your online marketing.
The Digital Marketing Agency That's All About Results
Digital marketing helps companies get the customers they need to keep growing and flourishing. Whether you sell a service or products online, a digital marketing service can help you:
Correct current mistakes
Help you stop wasting money
Bring more visitors to your website
Help convert more looky-loos to actual paying customers
At Make It Loud, we want to do one thing- help you make more money.
If you are a business owner that does not have a successful digital marketing campaign in place, let our digital marketing nerds help you. With nearly 20 years of experience, we work closely with our clients to provide outstanding results – more traffic to their website, better brand recognition, and more revenue growth as a direct result.
Our digital marketing company works with businesses in Cumming, Atlanta and the rest of the country. We're able to customize digital marketing strategies to meet your business goals. To do that, though, you absolutely have to have the right type and level of marketing in place. With our proven services and years of experience, we can make sure that happens.
Make It Loud provides comprehensive digital marketing services, and the surrounding areas. If your website is not performing as it should, or you want to see a significant improvement in traffic, leads, or search engine ranking, contact our team to learn how we can make that happen.
Does Your Website Perform The Way You Think?
We all like to think that our business website is getting things done for us, but the reality is that most sites underperform horribly. Enter your domain and find out…if you dare. Moo-ha-ha!  Seriously, we'll tell you the truth with actual data.
What is Digital Marketing?
Digital marketing is a method of connecting with customers and clients online using a number of methods. Digital marketing creates a way for people who want the services and products your business offers to learn about your company and make the decision to connect with you. Today, many businesses are exploring the potential that digital marketing can offer, including exciting opportunities for reducing advertising costs, improving their brand image, and helping customers to solve problems to create long-term loyalty.
Digital marketing is not just a single service. Rather, it is a process that involves working with a wide range of tools to develop a strategy. We use Google Analytics, SEO trend data, and much more to determine the right strategy for your company and brand. By investing the time in creating a customized digital marketing plan for your organization, we can help you to achieve your goals.
Digital marketing may help your business in a number of ways. Done well, it could help with:
Building your brand's awareness, so more people learn about your business
Getting more people to your website
Ensuring better quality leads so that you see a better ROI for your marketing efforts
Streamlining your communication to ensure your message is fully understood
Building a stronger revenue stream from your online marketing
At Make It Loud, we will work closely with you to create an effective marketing strategy for your business. This may include a wide range of steps with the goal of getting your website on the front page of Google.
What We Do for Digital Marketing
As a digital marketing agency, we take pride in providing our clients with exceptional results. To do that, we have to do the hard work right away. That means getting to know your company, learning about each of the products and services you want, and learning about your competitors. We need to develop an idea of who your target market is and what they look like which help us to direct your marketing methods and language.
The more information we can have about you and your customers, the better we can create a campaign that truly aligns with your goals and helps you get the results you need. Here is a look at some of the ways we can help your business.
Website Design
To do well online, you have to have a website that performs at the best level possible. It's the digital front door for your business. This means it has to effectively show anyone who visits what your company does and how it can help them. At the same time, the components of our website should help you to do well in the search engines and attract people who are most likely to buy from you.
To build a strong website, our team will use the most modern tools and innovative strategies. We have the ability to get into the mind of your target audience to consider how they will use and view your website.
While other web design companies strive to make works of art, our goal is to build a great-looking website that actually helps convert visitors to paying customers. Isn't that what you really need anyway?
We're not art historians, but we don't think anyone ever bought a service or a product from Picasso (well, other than his actual art). We specialize in creating websites that work for you rather than sit there looking pretty.
Your website also needs to function the way you need it to, which could include having a contact form, providing in-depth information, incorporating videos and photos, and much more. We'll work closely with you to make this possible.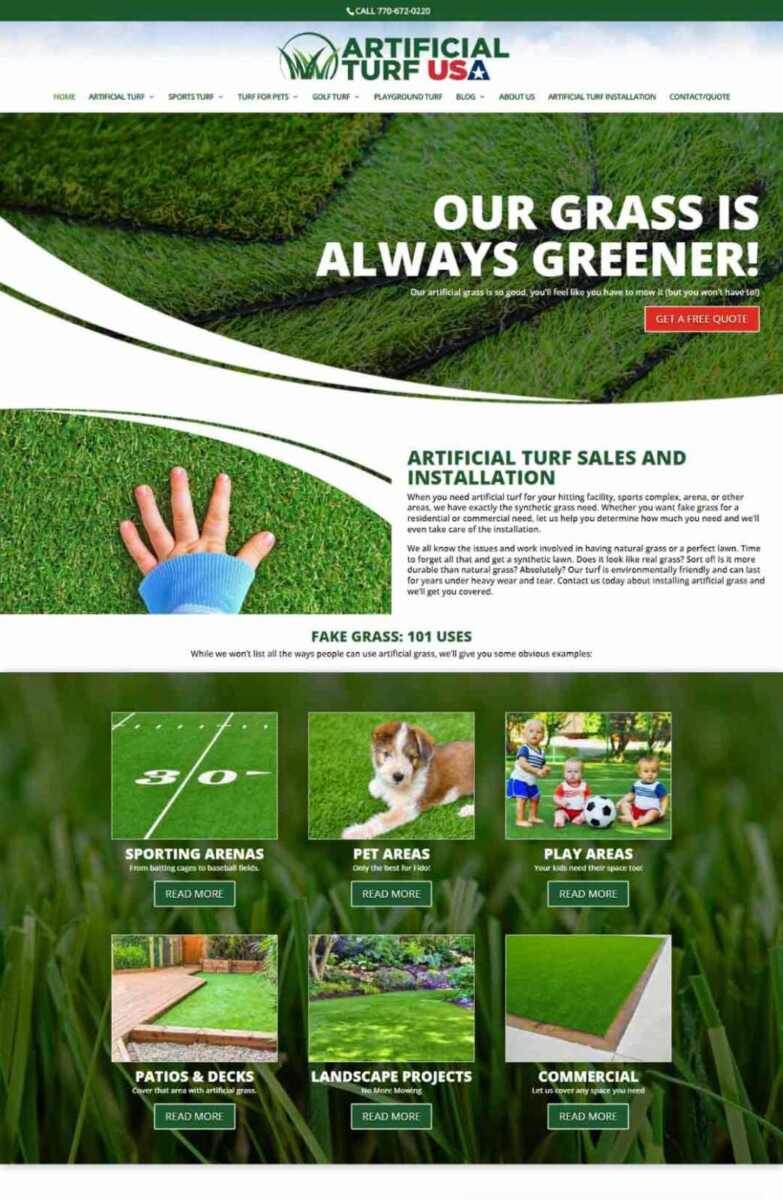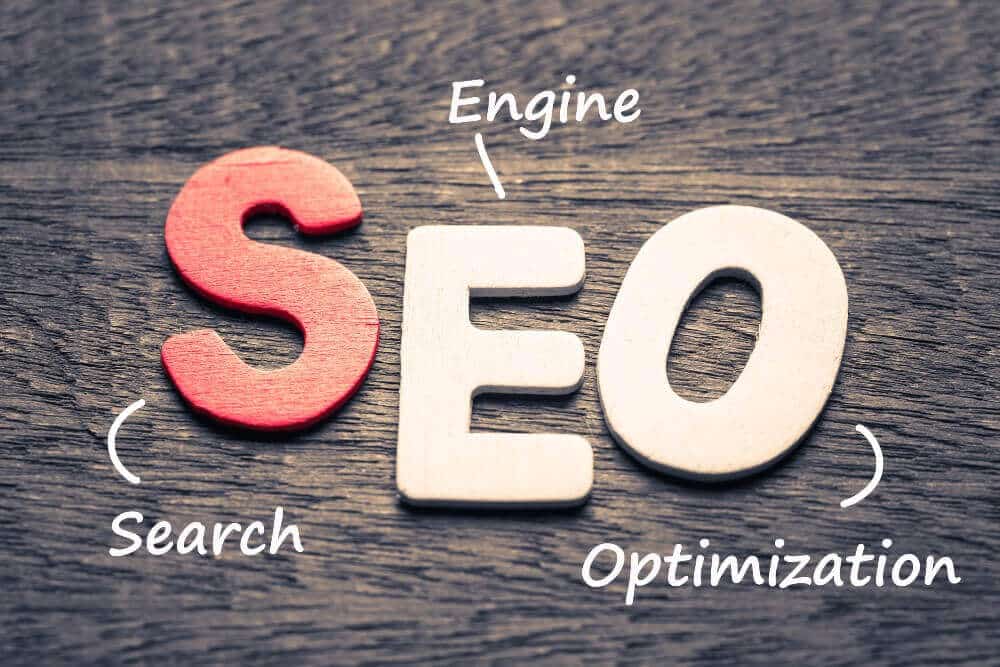 SEO (Search Engine Optimization)
Search engine optimization (SEO) is the process of making your website "first page worthy" for Google because, really, who goes to page two for anything these days?
To get your website on page one, we start with keyword research to determine what words people are typing into the search engines to find what you have to offer. We then work closely to determine how to use those keywords on your website and in your content. Your keyword strategy has to relate to user intent. This means that we want to ensure we understand why your customers are typing in these keywords and what they hope to get from them.
Make It Loud does not engage in keyword stuffing or other tactics that might put your domain at risk. In fact, SEO these days is more about shaping your website up to what Google wants which changes all the time. We recognize the importance of meeting Google's requirements and needs, but the importance of ensuring your content really does meet your reader's needs. Our SEO services for businesses in Cumming, Georgia provide outstanding results because of the work we put into the process.
In fact, one of the things that separate us from other SEO companies around Atlanta is that we have professional writers on staff. That's part of our investment in your search engine optimization.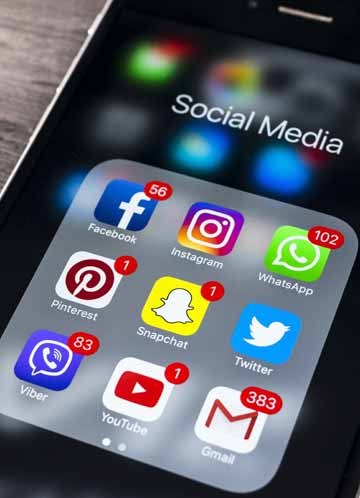 Google AdWords
A lot of the work we do to help build your business is to focus heavily on organic SEO. That means creating great content that incorporates keywords, so the search engines automatically rank your website well. That way, searchers can find you. However, Google AdWords can also get your business on page one of the search results. This is a form of paid advertising that works very well to help increase the number of high target leads your website gets.
In a pay-per-click campaign, the goal is to ensure that we are using a keyword phrase that balances competitiveness with cost. Our team does a lot of work with this process to ensure you are not overpaying.
More so, we want to target your customers specifically based on their Google search. You only pay for this type of advertising when someone clicks on the lead.
At that point, we want to be confident they are going to be a lead that interacts with you and is ready to close the deal. These ads show up in places where your clients are, such as in the Google search results as well as elsewhere.
Social Media Marketing
Today, it is very important for companies of all types to incorporate social media marketing into their business advertising and marketing efforts. We have seen many times over that effective social media campaigns can help businesses to achieve more of their goals – better leads and better sales from them. The key is to learn how to use social media in the right way.
Our team incorporates social media into your digital marketing methods by incorporating several key things. First, we want to ensure you have social media pages on sites like Facebook and LinkedIn that can help you. Then, we work to create blog content and other social media posts to help with link building and engagement with your audience. When done well, social media marketing like this can help your business to build your brand awareness, become a thought leader in the industry, and increase customer engagement. That often leads to better brand loyalty and more sales over time.
Content Writing and Marketing
Content marketing is an important part of digital marketing because it combines the need to meet the reader's needs for information with the use of SEO trends. Using the right tools, we can help you to create content that really does reach your audience and encourages them to take action. Our team creates customized, unique content that delivers exactly what you need.
We will work closely with you to create content that is fitting for your company. We only aim to use quality content – content that makes sense to your readers and helps them to make decisions. In addition to quality content, it will also incorporate your keyword strategy, allowing you to better rank in the search engines organically. With our understanding of Google's Algorithm, we are confident we can help your content work for you.
These are some of the services Make It Loud offers. You may need all of them or just a few. When you meet with our digital marketing company in Cumming, Georgia, we will talk to you about your options and create a campaign that fits your expectations and exceeds your goals.
Contact us now to learn more!
Why Choose Make It Loud?
There are many reasons to choose Make It Loud for your digital marketing campaigns. Our team of highly skilled professionals is readily available to work with you. We listen, and we support your success.
Why choose us for this important task?
We are an award-winning company that has provided exceptional service to many of our clients in and around Cumming.
We are dedicated professionals with years of experience in the industry. We know digital marketing and continue to stay up to date on its changes and innovations.
You can depend on us to create a campaign that gets results. That could bring more people to your website or better ranking in the search engines.
Make It Loud works with our clients to create results. Our ultimate goal is to help your business make more money.
With our comprehensive services, including SEO strategy, content marketing, website design services, and much more, we can create a comprehensive plan that ensures your business thrives. All you have to do is to work with us to see results.
We will meet with you to discuss your needs and goals. Our Cumming, Georgia digital marketing team will create a plan that is within your budget and delivers on your goals. Contact us now for a consultation to discuss your next goals. It's free, and there's no risk to you.
About Cumming, Georgia
Make It Loud provides digital marketing and SEO services in Cumming, Georgia. Located in Forsyth County, this small city of just over 5,400 people is a beautiful community with much to offer. It is a suburb of Atlanta and one of the best places to live when you want to have access to the very best dining, artisan shops, and more. Best of all, the area is known for its beautiful parks, tree-lined streets, and modern businesses.
Address:

2828 Buford Dr #300, Buford, GA 30519
 Office Hours:
Monday – Friday OPEN 9:00 AM – 5:00 PM
Saturday and Sunday CLOSED