Digital Marketing That Works in Atlanta
Let us help you put your business in front of the right people. Call today for a free initial consultation.
An Internet Marketing Agency With Proven Results
In order to stay competitive in this day and age, every business needs a strong digital marketing strategy. This includes creating content for your website that will attract traffic from search engines like Google through SEO or social media advertising channels such as Facebook Ads.
It also involves connecting with customers on different platforms by using email campaigns targeted toward specific groups of users who are interested specifically what you're selling.
Make It Loud has the experts you need when it comes to scaling your Atlanta business with data-driven digital marketing strategies.
With over 18 years of experience, it means that we have a roadmap for success, no matter what size or industry you are in.
Online Marketing Strategies That Work
With a comprehensive digital marketing strategy from Make It Loud, expect to see impressive results. You could experience:
Brand Recognition – Your company's brand is one of the most crucial aspects of building a healthy, trusted business. Investing time and money into good graphic design for your logo or tagline will help you stay focused on who you want as customers—and keep them coming back.
Better leads – With the help of digital marketing, your business can reach more potential customers than ever before. This is because it gives you access to many people online at any given moment and increases exposure in today's competitive market – which means higher sales.
Better ROI – Investing in a digital marketing plan for your business is an investment that will pay off with increased ROI and conversion rates to help grow revenue quickly while maintaining control of costs over time.
Money Savings – The average cost of digital marketing is much lower than other forms in comparison such as traditional media and personal selling efforts. This makes it an attractive option for businesses who want their message out there without breaking the bank.
The digital world is an increasingly competitive one. It's not enough to just have a good product or service anymore; you need people to recognize your brand as well.
That's where Make It Loud comes in – we specialize at helping brands find their voice and stand out from the crowd so they can take advantage of all that marketing has today without breaking any budgets or promises.
Does Your Website Perform The Way You Think?
We all like to think that our business website is getting things done for us, but the reality is that most sites underperform horribly. Enter your domain and find out…if you dare. Moo-ha-ha!  Seriously, we'll tell you the truth with actual data.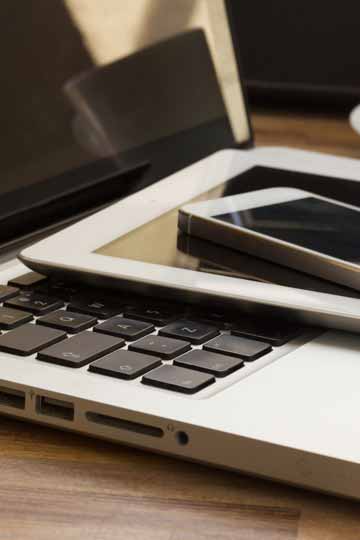 What Is Digital Marketing?
Digital Marketing is an integral part of how businesses today reach their target audience.
The ability to connect and serve customers or clients where they are online, as well as find potential new clientele for your business—digital marketing has become a necessity in this day's marketplace.
Digital marketing can help companies build their brand awareness by engaging with social media and other platforms.
When someone has a problem, they think about you as the solution because of your better-known name.
We know how to create a site that converts visitors into customers, with our team of digital marketing experts who have years' worth of experience in the field.
We avoid shady techniques like keyword stuffing or linking to low-quality websites—just high-quality content for your potential client base and clear information about what they need from you.
Type of Digital Marketing Services We Offer
We're all about making it loud and proud with our clients.
We know that the best digital marketing plan is one where we have a clear strategy for your business, tailored specifically around who you are as well as what your customers need.
Our team will work hard to create this innovative approach to help your business succeed.
We know that your business is the core of what makes you special, which means it deserves to be celebrated.
Our team offers a wide range of digital marketing services designed for companies like yours. Here are some ways we can help:
Website Design
Your website is not just a reflection of your company, it's an extension. Our design process ensures that every detail on the digital face reflects both professionalism and security, so you can effectively market to customers while also protecting against any algorithm changes made by Google for your site to be successful.
We make sure our web design meets all customer needs as well as fulfills what's needed by Google which relies heavily upon these factors when ranking websites higher up within SERPs (search engine results pages).
We design websites in WordPress that are not just beautiful, but also functional. We focus on back-end technical work to ensure your site has the necessary components for optimal performance and SEO success like Google Analytics data or title tags with appropriate keywords so you can see how well certain aspects of content strategy to drive traffic through quality leads.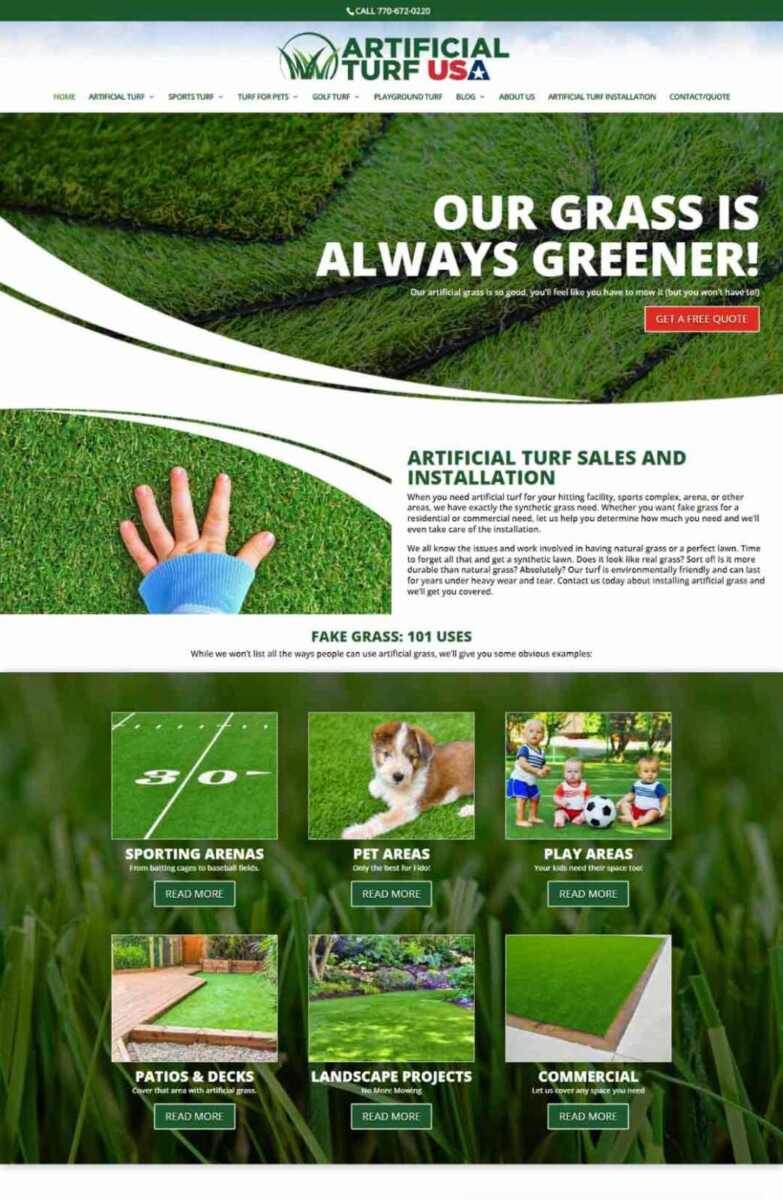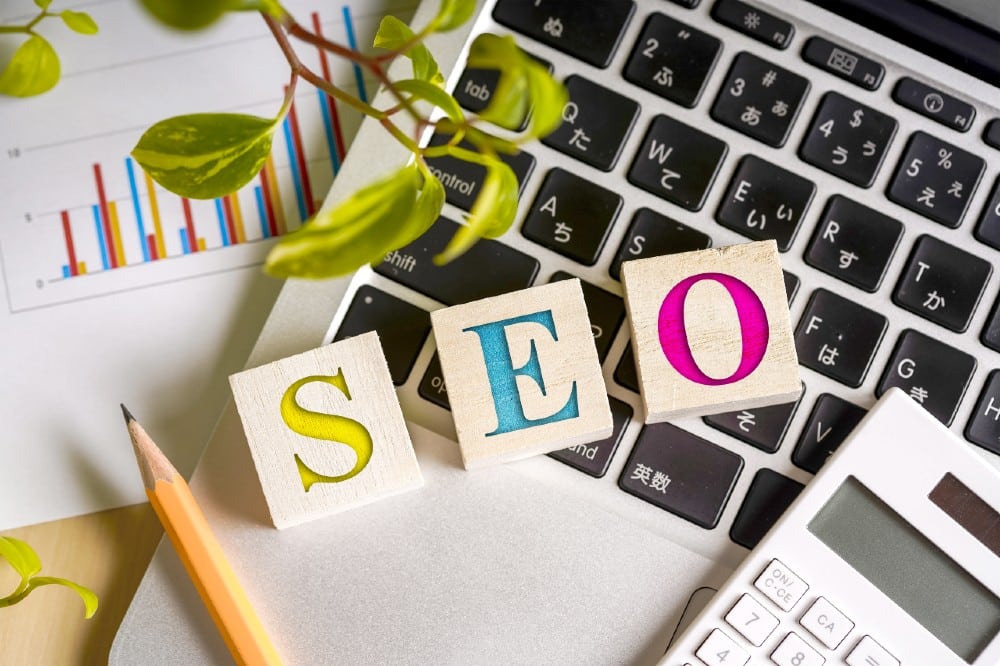 SEO (Search Engine Optimization)
The search engine optimization (SEO) process is an essential facet of any digital marketing strategy.
The key to ranking higher on Google's search engine results page (SERP) lies in ensuring your site has been designed with keywords that are relevant and valuable for potential customers searching online, as well as strong content which will make it easier for those individuals to find what they're looking for.
We know how important it is to always stay ahead in this fast-paced world.
That's why we have an in-depth process for developing SEO strategies tailored specifically towards your business needs, from keyword research and Google Keyword Planner®, all the way down our high-quality content with trends so you reach those top spots on SERPs.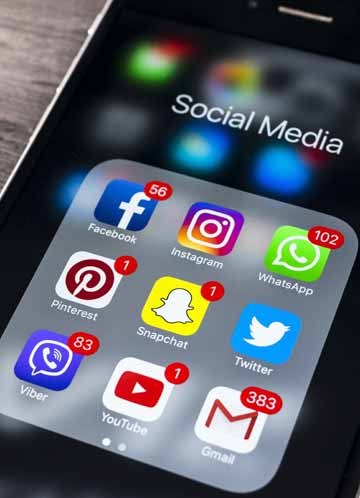 Google AdWords
Google AdWords is a great tool that can help companies like yours rank higher in search engines while not breaking your budget or competing against other businesses that are also looking for these phrases. We use it because organic SEO doesn't always bring enough traffic, but PPC allows us to reach more people with targeted advertisements.
Make It Loud has been a trusted advisor for over 15 years, helping businesses with Google Ads to get the most out of their ad budget. We are experts in identifying your target audience and attracting new customers while driving relevant qualified traffic towards your website. We provide highly focused services that will help maximize ROI on every campaign we create.
Social Media Marketing
To stay ahead in today's competitive market, businesses need to be active on social media and engage with their clientele. If you don't have social media pages for your brand, then we can help create them.
We'll only use high-quality content that will gain attention from potential clients as well as build links back to your site using these tools so they're sure not to miss out when it comes down to who has better information about what products or services are available.
The power of social media marketing is undeniable. With this approach, you can tap into a vast audience that's interested in your products or services- plus it gives the chance for building up brand awareness and promoting yourself through these platforms.
Social media marketing is now more important than ever for businesses to reach customers and clients who are looking on social channels. Your business needs the right foundation in order meets potential future buyers online: we can help you get there.
Content Marketing
We know that a successful content marketing strategy starts with high-quality, engaging text. That's why we're here to help you create the best possible copy for your business – one which not only attracts customers but also ranks them higher on Google.
Content on your site not only provides information about what you do, but it also helps people get to know who they're working with. The best way is through blogs and other types of social media posts that can be shared across different platforms.
Social media marketing opens new avenues where brands could use these channels effectively by creating content specifically geared towards reaching specific demographics via ad campaigns.
With our content marketing services, you can focus on your business without worrying about the technical side of things. We create engaging and search-friendly content that is optimized for Google's algorithm updates. Call today.
Why Choose Make It Loud for Digital Marketing in Atlanta?
We know that you have a lot of choices when it comes to web design and SEO companies, but why choose us? The answer is simple: Make It Loud's goal has always been one thing – making money for your business. We work hard every day so we can provide high-quality services without cutting corners in any area from content writing all the way up to paid advertising campaigns with great ROI potential.
And as if this isn't enough, we also balance effective digital marketing methods alongside competitive pricing which helps keep upcoming projects within budget while still delivering exceptional results.
We are the award-winning providers of digital marketing services. We've got over 15 years of experience in this ever-changing industry, so you can be sure that with our hands-on approach we will ensure success from start to finish – not only working but keeping up to changes happening within today's marketplace.
Make It Loud can help you get your business noticed with our variety of services. From web design to content creation or social media advertising and other useful tips for success. Call for a free consultation today.
About Atlanta, Georgia
With so much to see and do in Atlanta, you'll never run out of things to explore. From the most popular attractions like the Coca-Cola factory, and Centennial Olympic Park to the Georgia Aquarium, these are just a few of the amazing experiences ready to be discovered.
With a rich and diverse culinary culture, it's no wonder that Atlanta is one of the most popular cities for foodies in America. The city offers an endless array of restaurants from The Varsity, JR Crickets, Kimball House, and Tiny Lou's to name a few.
If you're into an outdoor adventure, or just want some time away, you can enjoy the grassy Piedmont Park for a family picnic or enjoy nature-based relaxation by taking a stroll through the Atlanta Botanical Garden or test yourself by climbing up Stone Mountain for some laser light show action.
The possibilities in Atlanta are as limitless and wide-ranging as the city itself, which means there's something for everyone. Whether you want to explore history or take on some new adventure, Atlanta has it all!
Address:

2828 Buford Dr #300, Buford, GA 30519
 Office Hours:
Monday – Friday OPEN 9:00 AM – 5:00 PM
Saturday and Sunday CLOSED