SEO For Businesses Around Atlanta
SEO takes your website to the top of search results relevant to your business and customers. 
We Know SEO (Search Engine Optimization)
When it comes to bringing more customers through your digital front door, do you really want to trust some kid? We're experienced SEO nerds who've been living, breathing, and studying SEO for nearly 20 years now. This makes us one of the oldest SEO companies in Atlanta.
Whether you need local, regional or national SEO, contact the search engine optimization nerds who still remember what phone books looked like.
The Fundamentals of SEO
If you want to rank your website on the first page of Google's organic search results, then it is essential that make sure to take care of all the fundamentals. In the old days, we may or may not have done some things that weren't exactly up to Google's standards and practices to get your site ranked, but those days are long gone.
Now, it's all about giving that 900-pound gorilla (Google) the best bananas in the bunch. This means we need to do everything we can to make your site's first page worthy. To do that, you have to have the knowledge, insight, intuition, and know-how to get it done. That's Make It Loud.
What is SEO (Search Engine Optimization) Anyway?
SEO stands for Search Engine Optimization. It's the process of improving your site so that you can rank higher on Google when people search for products or services related to your business. By doing that, it means more visibility and potential customers for you.
Like most marketing elements, it's a numbers game. The idea of SEO is that the more times we can put your website on the first page of the search engine results, the more visibility your business will get. The more that visitors see your links, the more likely they are to click on them, and the more visitors you'll get which means the more customers will call you, buy from you, etc. This means more money!
The Elements Of SEO
While it's widely accepted that there are over 200 ranking factors in the Google algorithm, this is a deceptive statement. There are actually more than 400 elements that are considered ranking factors (all with different weights) and there are at least 5 algorithms working behind the scenes whenever click enter on Google.
So, what are all the ranking factors?
We'd tell you but we'd have to kill you. Actually, if we knew them all, we'd probably be working for Google. Sure, there are basic things like meta descriptions, internal links, link building, etc. But here's a more concise way to look at it:
Technical SEO
We live in an impatient world. It's a well-known fact that if your website takes longer than 3-seconds to load, you're losing potential customers before they ever get through your digital front door. This is one of the biggest elements in technical SEO.
It's all about making sure that your website is coded correctly, loads fast, and doesn't have broken links or anything else that will anger the Google Gods.
On-Page SEO Factors
This part of SEO has to do with what you actually have control over. We've all wanted to flick the ear of someone who said, "Content is king!" as if it was the wisest thing anyone has ever said, but, reluctantly, that person was correct. Your content is pretty dang important.
On-Page SEO is all about making sure that the content on your site is original (no duplicate content), well written, uses correct grammar and engages the audience. Of course, there's a ton more to it than this, but you get the idea.
Off-Page SEO Factors
In a nutshell, this is about getting links to help elevate the authority of your site in Google's eyes. If a site links back to yours, it's considered a "like" or nod to your site's credibility. People often think that getting as many backlinks as possible is the way to go, but in reality, backlinks are all about quality, not quantity.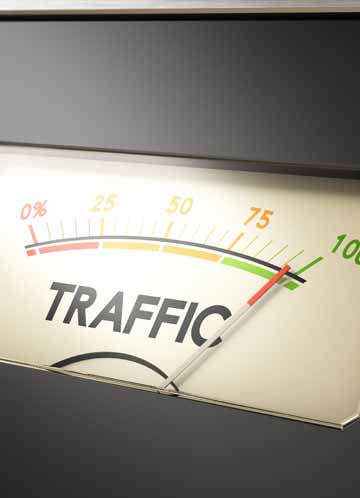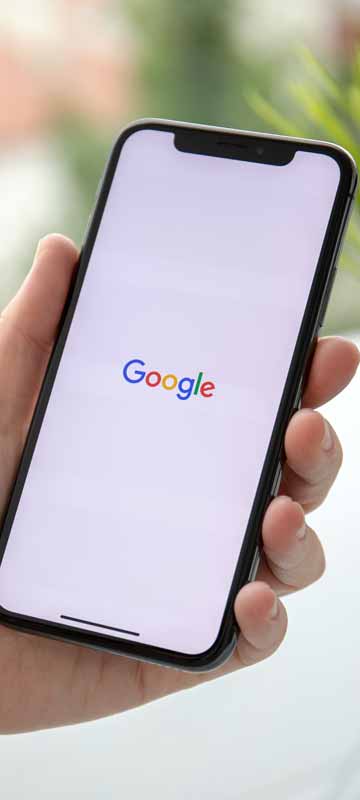 SEO And Web Design
We often wonder why web designers don't seem to know much about SEO. It could be because it changes so rapidly that it's tough to stay on top of it, but so many web design agencies don't seem to even try.
The SEO strategy should be an integral part of your website design. Our team will work with you to make sure that users are getting a high-quality user experience from the start, including social media integration and content optimization—and everything in between. For more information on how we can help get leads for your business in Atlanta and increase sales, call today so our expert staff member can discuss what the best SEO strategy is for you.
Learn About Responsive Web Design 
About Atlanta
With so much to see and do in Atlanta, you'll never run out of things to explore. From the most popular attractions like the Coca-Cola factory, and Centennial Olympic Park to the Georgia Aquarium, these are just a few of the amazing experiences ready to be discovered.
With a rich and diverse culinary culture, it's no wonder that Atlanta is one of the most popular cities for foodies in America. The city offers an endless array of restaurants from The Varsity, JR Crickets, Kimball House, and Tiny Lou's to name a few.
If you're into an outdoor adventure, or just want some time away, you can enjoy the grassy Piedmont park for a family picnic or enjoy nature-based relaxation by taking a stroll through the Atlanta Botanical Garden or test yourself by climbing up Stone Mountain for some laser light show action.
The possibilities in Atlanta are as limitless and wide-ranging as the city itself, which means there's something for everyone. Whether you want to explore history or take on some new adventure, Atlanta has it all!
Our Service Area
For nearly 20 years, we've been one of Atlanta's leading SEO companies. As a digital marketing company, our only goal is to do whatever we can to make your business successful. In fact, we don't consider ourselves successful until you do.
We have happy customers all throughout Atlanta and the rest of Georgia like Alpharetta, Athens, Augusta, Buford, Cumming, Dunwoody, Lawrenceville, Suwanee, Norcross, Savannah, Sandy Springs, Roswell, Milton, Marietta, Smyrna, and more.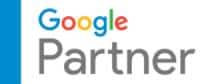 Address:

2828 Buford Dr #300, Buford, GA 30519
  Office Hours:
Monday - Friday OPEN 9:00 AM - 5:00 PM
Saturday and Sunday CLOSED