website design in Suwanee, GA
Your Favorite Local Web Design Company where you can just walk right in.
It's easy to get lose in digital marketing these days, and to genuinely struggle about where to invest your company's hard earned money.  Make It Loud is different, with sound advice and strategies that ultimately do one thing–  get you the business you need and get your phone ringing.  That's what Make It Loud provides in abundance.
More than just web design, Make It Loud is your one stop shop for everything digital marketing and branding related, including:
Website Design and Development
Digital marketing
Google Ads
Social Media Marketing
Logos and Branding
Printed Materials
and we can also be the outsourced marketing department for your company or business
Make It Loud has been in business since 2004–  when the internet was new, so we've not only seen the latest trends in web design and digital marketing, we've lived them.  Let us use your more than a decades worth experience to help your company achive the success it needs.  Consultations are always free, and we promise you'll walk out more educated than when you walked in with respect to your company's website and digital marketing needs.
Call Now for a Free Consultation:  678.325.4007
Come Visit Us!
The Only Local Web Design Company with a Retail Storefront
You'd be amazed at the numbers of people who walk through the doors of our storefront who have already had the screws put to them in digital marketing.  The story is often the same–  they found someone on the internet they thought would do a good job, wrote them a check numbering in the thousands, and then waited for the work to be complete–  and it never gets done.  Then as they try to provide accountability, their web developer stops responding to calls, and the work is left half complete or not complete at all.  Then, discouraged to find they can't even locate their website designer's offices, they give up and they're out their hard-earned cash.  
Make It Loud has a local storefront right up by the Mall of Georgia on Highway 20.  
Yes, we're easy to find.
If you need a consultation, it's always best to schedule an appointment, but you can always come and see us in our offices–  just c'mon by, and we'd be happy to have a conversation.  We're Gwinnett's oldest web development company, located right near Suwanee GA and we would be quite happy to sit with you to help you understand your company's next best strategy to improve calls and deals.
Call Now for a Free Consultation.  678.325.4007
Your Local, Family Owned Web Design Company
When looking for a web design company in Suwanee, you want to choose a reputable company that has a track record of great work, great results, and goodwill.  Make It Loud has been in business for 15 years, far longer than the average agency in the local area.  We've helped many businesses in the Gwinnett County area over the years to achieve their business and financial goals, through web design and digital marketing.  We would consider it an honor to serve you as well.  We're well known in the community–  and build long lasting relationships with each of our clients, in fact, we still work with our first client from 2004.  Feel free to reach out if we can serve you.  Peace and Thanks.  John Lehmberg, Owner, Make It Loud, Inc. located one exit up from Suwanee on I-85.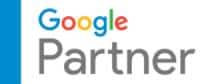 Address:

2828 Buford Dr #300, Buford, GA 30519
  Office Hours:
Monday - Friday OPEN 9:00 AM - 5:00 PM
Saturday and Sunday CLOSED