Social Media For Businesses In Suwanee
Let Us help you put your business in front of your target market.
Social Media That Can Change The World (At Least For You!)
Remember when TV only had 3 channels? How about the Yellow Pages? Just like everything else, the way we get our business in front of our target market can change rapidly. The staff at Make It Loud is here to help. 
We understand that your business can't be all things to everyone. That's why it's important to find your market and use the right social media channels to communicate the message of your brand. Social media marketing is a great way to help get the right messages out there, but far too often, business owners don't have a targeted strategy. Simply posting and boosting can turn out to be a giant waste of money. 
Let our staff work with you to develop a comprehensive social media strategy that matches your business and goals. We can:
Build your social media channels

Help you develop Facebook Advertising campaigns that drive more traffic to your website
Consult with you to identify gaps in your social media marketing
Let's set up a free phone consultation to help you get more direction with your social media. We'll help you identify key performance indicators and begin to see a return on your investment. 
The Social Media Agency That Gets Results
For more than 15 years, we've been working with business owners all around Lawrenceville and other parts of Atlanta and one thing that every business wants is results. For years, people have struggled to see much of a return on investment with social media marketing, but we're able to show you how to see positive results. We have specific examples of how we've been able to drive more traffic to your website. 
Make It Loud can help, with services tailored specifically to your business needs.  Make It Loud's professionals assess your business to ascertain which social media platforms will generate the most opportunity for your company and create a strategy that markets you on those platforms to keep your name in front of potential buyers.  Call Today!  678-325-4007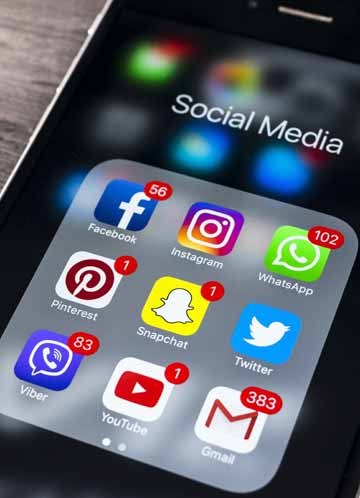 Why Hire A Social Media Agency
Outsourcing any aspect of your business can be a challenge. It can be hard to find providers you trust to convey the right brand message. That is why we often recommend that businesses use someone inside the company for daily posting.
While an outside social media expert can post for you, keeping this function in-house helps you maintain a consistent voice, share current events in the company and maintain an appropriate perspective.
We recommend hiring a social media agency for things like:
Helping you build your social media channels
Developing an appropriate social media marketing strategy for each channel
Setting up and reviewing key performance indicators (KPIs)
Identifying and reviewing relevant metrics
Setting up and/or using Facebook Ads effectively
Identifying and utilizing appropriate social media marketing tools.
Let the staff at Make It Loud consult with you to ensure you aren't wasting your time or money. Contact us today.
Social Media Advertising
Social Media advertising is the direct form of advertising through social networks. This kind of advertising takes your content (Post or Content outside of the accounts that are following your brand), and distributes it throughout the social networks of your choosing for greater reach and promotion.
Social media channels, especially Facebook, make advertising a fairly straightforward thing to do, but being successful requires a general objective. Your objective is what will help drive your campaign and make the ads you create thrive. It also will help you identify the theme for those ads.
In terms of setting your objectives or business goals, social media advertising can help you:
Increase your community

Grow your sales

Use customer-generated content for ads

Better target new and returning customers

Use A/B testing to help you show the best ads on the fly using platform analytics to determine winners
Choosing The Right Social Media Platforms
When you are just starting out, many business owners feel they need to be active on all the popular social media channels. This can take a lot of effort and frankly, it can waste a lot of time. It's important to put some thought into which social media platforms to really target. While we recommend that you claim your social media channels on all the platforms, here are the things to consider when selecting where you'll be the most active:
Where your target customers are most concentrated

Where your target customers are most accessible

Where your target customers most actively engage with ads (testing required)
The main idea here is that you need to become the most active and only consider advertising on social media platforms where your target market spends their time. Otherwise, it's like fishing in your swimming pool. That's just not where the fish are biting.
Social Media Marketing Strategy
Marketing your business requires an overarching strategy that has two parts: objectives and tactics. Far too often, business owners understand that social media can play a part in their marketing, but they don't take the time to develop a cohesive strategy for each platform they actively use. How you might use Twitter can be and often is vastly different than how you use Facebook.
Once you establish your objectives for each platform, all of your posts and advertising needs support your objectives. We often recommend that you set up a calendar and begin scheduling your posts to support these objectives.
Getting started with this process can seem difficult. That's why we've developed a series of questions to help business owners begin to define their objectives for their social media:
What are your business goals?
What does your business need in order to grow?
What are you trying to achieve with social media marketing?
Who is your target audience?
Where would your target audience hang out and how would they use social media?
What message do you want to send to your audience with social media marketing?
Live Event Feeds
Looking to get some live coverage for an event coming up? No Problem! With Facebook's new live feed feature, we can not only cover your event with real-time photos but also with real-time videos too!   Last year Make It Loud Digital Marketing had the great pleasure of covering the Duluth Fall Festival event that occurs yearly and features a carnival, parade, arts and crafts, food, and more! Featured here is a live event feed video currently present on Facebook under the Duluth Fall Festival's page. 
Contact us today at (678) 325-4007 Ext.106 with questions or to schedule social media marketing for your next event!
Social Media Marketing
Can social media really help with your marketing? Of course, it can! Marketing is used to help brands generate leads and increase brand awareness. Therefore, social media marketing is used to create and share content to achieve your marketing and branding goals. Working on Social Media Marketing includes the following activities:
Text
Images
Videos
Audio
Responding to the community
Paid Social Media Advertising
These activities are used to create a strategy and better identify the needs of your clients with what you are producing.
Social Media Advertising ROI
In order to get more of a solid return on investment, consider Social Media Advertising. By using social media advertising like Facebook Ads or Instagram Advertising, you put your business in front of your target market- where they spend the majority of their time online.
We can develop a strategy of success for you, create the ads, test the ads to see which ones are the most successful and present the data to you. Contact us and let's talk about your next campaign today. 
Our Service Area For Social Media
We are thrilled to work with any business in the country! That being said, most of our business comes from around Atlanta, but we have happy customers throughout Georgia in Alpharetta, Buford, Braselton, Cumming, Duluth, Johns Creek, Lawrenceville, Loganville, Norcross, Peachtree Corners, Suwanee and other parts of the state like Augusta, Savannah, Columbus, Macon, and Athens. We also work with companies in South Carolina, North Carolina, Florida, Alabama, and Tennessee as well.
If you're ready to get your business more from social media marketing, call the staff at Make It Loud and let's talk about how we can help.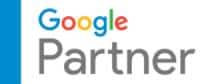 Address:

2828 Buford Dr #300, Buford, GA 30519
  Office Hours:
Monday - Friday OPEN 9:00 AM - 5:00 PM
Saturday and Sunday CLOSED