Social Media For Companies in Alpharetta
Let Us help you put your business in front of your target market.
Social Media That Can Change The World
Life has changed.  We all know it, and with it, how we do business has changed as well.  Social Media has taken over the internet as the most used platform on the web.  With some social media platforms consisting of a billion users, far larger than the population of some countries, it has become clear that social media is not only here to stay, but is clearly entrenched into the fabric of our culture.  With peer reviews being the most trusted form of internet marketing (yes, more than Pay Per Click, and more than Search Engine Optimization), there are also opportunities to brand yourself through social media marketing.  Statistics show that peer reviews, many of which come through social media, are trusted upwards of 70% more than any other kind of marketing you can provide for your company. 
Facebook
Nearly 80% of Americans are on Facebook. Call us to talk about all the ways we can help you increase your brand awareness through this important channel.
YouTube
Did you know that Youtube is the second most searched "search engine" on the planet? Let's talk about how your business can gain more from being on Youtube.
Instagram
Increasingly more popular among millennials, let's talk about ways Instagram can help increase your business.
Twitter
Is Twitter good for your business? Call us to talk about how. There are a number of tools we can help you identify that can help you identify more leads.
Pinterest
We live in an image-driven world. Pinterest is great for certain industries. Let's talk about ways you can increase your visibility with this channel.
LinkedIn
How is your business looking on LinkedIn? You may be missing valuable leads on this active social medial channel. Let's talk about how.
Which social media channels are right for your business? Once you decide which channels fit your business and industry, it's time to create your channels.
The Social Media Agency That Broadcasts Your Business
We provide social media marketing to companies all over Atlanta, however we are local to Gwinnett.  So if you're looking for a social media marketing specialist in Lawrenceville, Suwanee, Duluth GA, Buford GA, or Alpharetta, or any of the other Atlanta Metro cities, we'd be happy to come see your business and provide a free social media marketing assessment.
If You're confused by Facebook ™, LinkedIn ™, Pinterest ™, Twitter ™, YouTube ™, Google+, trying to understand how a blog can help you, or any of the other social media platforms, and how they can help you to make money on the internet, Make It Loud can help, with services tailored specifically to your business needs.  Make It Loud's professionals assess your business to ascertain which social media platforms will generate the most opportunity for your company and create a strategy that markets you on those platforms to keep your name in front of potential buyers.  Call Today!  678-325-4007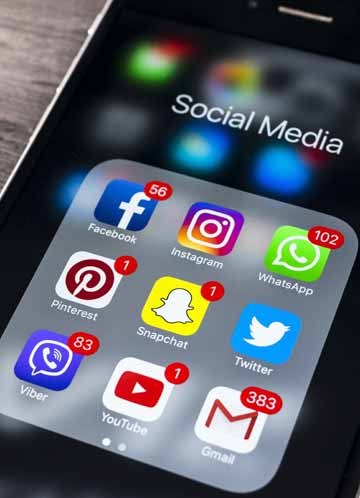 When To Hire A Social Media Agency
Like any form of outsourcing, it can be difficult to know when to rely upon outside specialists. We recommend keeping your social media marketing in-house for:
Initial relationship building
Creating content on a consistent basis
Responding to comments & messages
Hiring a social media agency makes sense for
Generating leads
Understanding data
Social media ads
Initial profile setups
Business profile setups
Data analysis
Reports
Teaching you how to manage your own social media
Social Media for Business
Building social media accounts for your business can be time-consuming tasks, but the results are worth it as long as you maintain consistency. A social media presence for your business has the benefit of:
Building brand awareness
Humanization of your brand
Building Trust
Increasing Website Traffic
Generating leads
Increasing sales
Promoting Content (made elsewhere and shared)
Engagement (ask questions)
Assisting with Reputation Management
Building Community
Providing Service and Support
Data gathering (learning from your customers)
Target advertising

Where your target customers are most concentrated
Where your target customers are most accessible
Where your target customers most actively engage with ads
Posting on social media can be a great way to show your brand and products to a wide range of people. It can help you can communicate your brand message and create a community from it. Building a community will help you begin to create brand loyalty, which will help spread the word of your products or services through word of mouth. Some people even refer to social media marketing as electronic word of mouth.
Social Media Advertising
Social Media advertising is the direct form of advertising through social networks. This kind of advertising takes your content (Post or Content outside of the accounts that are following your brand), and distributes it throughout the social networks of your choosing for greater reach and promotion.
Social media channels, especially Facebook, make advertising a fairly straightforward thing to do, but being successful requires a general objective. Your objective is what will help drive your campaign and make the ads you create thrive. It also will help you identify the theme for those ads.
In terms of setting your objectives or business goals, social media advertising can help you:
Increase your community

Grow your sales

Use customer generated content for ads

Better target new and returning customers

Use A/B testing to help you show the best ads on the fly using platform analytics to determine winners
Choosing The Right Social Media Platform(s)
When you are just starting out, many business owners feel they need to be active on all the popular social media channels. This can take a lot of effort and frankly, it can waste a lot of time. It's important to put some thought into which social media platforms to really target. While we recommend that you claim your social media channels on all the platforms, here are the things to consider when selecting where you'll be the most active:
Where your target customers are most concentrated

Where your target customers are most accessible

Where your target customers most actively engage with ads (testing required)
The main idea here is that you need to become the most active and only consider advertising on social media platforms where your target market spends their time. Otherwise, it's like fishing in your swimming pool. That's just not where the fish are biting.
Social Media Marketing
Can social media really help with your marketing? Of course, it an! Marketing is used to help brands generate leads and increase brand awareness. Therefore, social media marketing is used to create and share content to achieve your marketing and branding goals. Working on Social Media Marketing includes the following activities:
Text
Images
Videos
Audio
Responding to the community
Paid Social Media Advertising
These activities are used to create a strategy and better identify the needs of your clients with what you are producing.
Social Media Marketing Strategy
Marketing your business requires an overarching strategy that has two parts: objectives and tactics. Far too often, business owners understand that social media can play a part in their marketing, but they don't take the time to develop a cohesive strategy for each platform they actively use. How you might use Twitter can be and often is vastly different than how you use Facebook.
Once you establish your objectives for each platform, all of your posts and advertising needs support your objectives. We often recommend that you set up a calendar and begin scheduling your posts to support these objectives.
Getting started with this process can seem difficult. That's why we've developed a series of questions to help business owners begin to define their objectives for their social media:
What are your business goals?
What does your business need in order to grow?
What are you trying to achieve with social media marketing?
Who is your target audience?
Where would your target audience hang out and how would they use social media?
What message do you want to send to your audience with social media marketing?
Live Event Feeds
Looking to get some live coverage for an event coming up? No Problem! With Facebook's new live feed feature, we can not only cover your event with real-time photos but also with real-time videos too!   Last year Make It Loud Digital Marketing had the great pleasure of covering the Duluth Fall Festival event that occurs yearly and features a carnival, parade, arts and crafts, food, and more! Featured here is a live event feed video currently present on Facebook under the Duluth Fall Festival's page. 
Contact us today at (678) 325-4007 Ext.106 with questions or to schedule your event!
The ROI Of Social Media 
People ask all the time, "What is the ROI of posting on social media?"
It's not always a straightforward answer. Think of it this way. Imagine giving a speech about your product or services. Afterward, did people rush the stage to buy what you had to offer? Sometimes, but not always.
This is more about how social media marketing works. It takes time to build your brand awareness, and posting on social media is very much about relationship building. Using your posts to expand your customer base and possibly leading them down your sales funnel takes time. That's why it's important to keep up with it.
The goal of consistently posting on social media can vary but here are a few:
Building your audience
Building your audience into more of a community
Presenting special offers to that community
Increasing your brand awareness
The goals and possibilities of social media marketing are as limited as your imagination.
Hiring A Digital Marketing Agency For Social Media Posting
There are definitely pros and cons about hiring someone outside your company to do your consistent posting on your social media channels. Here's how we see the pros:
Posts get created and posted on a regular, consistent schedule
All posts have an identified strategy or goal to support
The goals would be established and progress would be documented
This is a huge time saver
Some of the negatives of hiring a resource outside your company include:
The agency isn't aware of the company culture or special or even day-to-day (post-able) events that occur within the organization
There is an adjustment period involved in setting the right tone and voice of your company
It can take time to align the posts with your company's vision and message
The cons suggest it's often more helpful if a company makes daily posting part of someone's job description that actually works in the company. Getting an outside agency or resource to post for you can be expensive and may miss the mark more than hit it. Using an agency for your advertising budget on social media is a better, more efficient way to spend your marketing dollars.
Social Media ROI Advertisements
In order to get a more data-driven return of investment, and further reach in a short time, you can consider Social Media Advertising. By using social media advertising like Facebook Ads or Instagram Advertising, you get customers directly involved with your company, its services or products. This works by setting up campaign goals and leading the customer to a landing page where that customer can then begin the further process of becoming a customer or purchase a product. Advertising does cost money, but you can target specific areas and audience groups with it. The more specified your audience is the better chance you have of getting that prospect to become a purchasing customer!
Social Media Marketing Tips
Need Some Tips? We have some!
When looking into social media marketing you need to see what social media platform(s) work the best for your industry.
Make sure they are connected to your website
Have them set up as business accounts
Don't underestimate the power that each app has
Keep up with it!
Be consistent

With your message
With your name
With your point of view

Cross-Promote your content
Connect your accounts
Post a regularly at the same times
Have your account be in lines with your company motto or goal for a consistent view
Our Service Area For Social Media
We are thrilled to work with any business in the country! That being said, most of our business comes from around Alpharetta and other parts of Atlanta, but we have happy customers throughout Georgia in Augusta, Savannah, Columbus, Macon, and Athens. We also work with companies in South Carolina, North Carolina, Florida, Alabama, and Tennessee as well.
If you're ready to get your business more from social media marketing, call the staff at Make It Loud and let's talk about how we can help.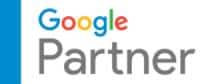 Address:

2828 Buford Dr #300, Buford, GA 30519
  Office Hours:
Monday - Friday OPEN 9:00 AM - 5:00 PM
Saturday and Sunday CLOSED