SEO Company in Austin
Rank at the Top of Google
Your Expert SEO Specialists
Many people are perplexed by the ranking factors in Google's search algorithm. There's definitely something to think about with over 200 of these determining how high your business in Austin appears on search engine results pages (SERPs). We will work with your business goals in mind when you sign up for our SEO services.
Make It Loud understands how to optimize a website so that it ranks higher in organic search results. Our team is dedicated not only to achieving success, but also to sustaining long-term ranking success by managing updates on a regular basis and adapting to new search engine algorithms.
What Exactly is SEO?
SEO is an abbreviation for Search Engine Optimization. It is the process of improving your website so that it ranks higher in Google when people search for products or services related to your business. This means more visibility and potential customers finding what they need, which means a better chance of success. To achieve this level of visibility, you must first understand the following fundamentals:
What type of content your potential customers are looking for.
How Google works to discover and index content in search engine results pages.
How to properly optimize and promote your website with the right keywords that Google uses.
 As SEO has always been about certain key principles, these fundamental building blocks are also critical to understanding how search engines work and what you require for your site or business's online presence to be successful.
Why Does SEO Fail?
When SEO fails, it is often because people have unrealistic expectations or because the company has inherent challenges. When search engine optimization fails to perform as expected and you suspect that external factors are to blame, consider the following six common causes:
Unrealistic Expectations
Throwing in the towel too soon
Focusing on tactics and not strategy
Outdated or ineffective practices
Lack of demand on target audience
Lack of Investment in SEO
Understanding why SEO doesn't work can be viewed as an investment on multiple levels. Knowing where to resolve challenges or what might sink your efforts before they even begin goes a long way toward success but being aware that these things exist and have been researched is also important for knowing when something has gone wrong, so you know how to best address the issue as soon as possible.
How Make It Loud Can Assist
The Make It Loud team is dedicated and passionate about providing successful SEO services that will help our clients' businesses thrive online. We provide services ranging from research and strategy to reporting. Here's how we can assist:
Website Evaluation
You should be aware of your website's ranking and indexing by Google. We conduct a thorough evaluation of the quality, accessibility, and crawlability, as well as digital marketing performance so that when people search online, they can find what they are looking for quickly and easily.
Competition Analysis
The goal of a competition analysis is to look closely at your competitors' search engine rankings and see what they're doing right, or wrong. We'll give you data that will help us understand how we can improve your website's Google ranking so that it ranks higher than theirs.
Content Optimization
The goal of content optimization is to ensure that the information on your website corresponds to what people are searching for online. This allows you to keep visitors on your site longer and increase conversions. In order to complete this task successfully, we will provide relevant, engaging content.
Keyword Research
Keyword research is at the heart of marketing because it allows you to deliver the traffic you want. There are numerous tools available for this, but we find that a strong SEO strategy supported by keyword analysis provides our clients with what they require and desire.
Why Choose Make It Loud?
We are all aware that an SEO strategy is essential for a successful website. Our team will work with you to ensure that users get high-quality content and services right away, including social media integration and Google optimization. Contact Make It Loud today for more information on how we can help your Austin business grow by increasing sales. Our experts will advise you on what is best for you.
SEO Sprints
There are times when you require SEO services but do not have the necessary funds. But don't worry. We've introduced the SEO Sprint, a short burst of SEO work divided into vital sections that will help get your business on Google's first page and keep it there at an affordable price point with no long-term commitments required.
All our SEO sprints are one-time payments, and we deliver measurable results. All the work, just like in high school math class, will be shown to ensure that there is no guesswork involved. Our sprints are divided as follows:
Initial Sprint
The initial sprint includes all of the setup work that will help you rank higher than the competition and into first place on Google. Our initial sprint includes:
Initial site audit
Keyword research
SEO plugin installation and configuration
Google Analytics/Google Search Console setup
SEO-friendly page titles
Click-friendly meta descriptions
Alt-tags on your images
SEO-friendly heading tags
Schema markup
Competitor analysis
Page speed audit & improvements
Core web vital improvements
Minor site tweaks to help with converting visitors to customers
Landing page recommendations
Contact us today to get your SEO journey to page one started. We often see results after the initial sprint.
Content Sprint
High-quality content is required to rank higher in search engine results. We all know that this is one of Google's most important ranking factors – whether your site focuses on local or national SEO – and once properly set up with an appropriate strategy for writing compelling content about relevant topics, our team will take care of everything else.
This sprint depends upon what your site needs but may include:
Identification of pillar pages- main service pages that are necessary to help your business compete on Google
Geo-targeted landing pages- if you want to rank well in a certain city, it's important to have a landing page for that town
Adding additional content to current pages
Rewriting current pages to make them more SEO-friendly
Add service pages
Blog posts
Contact us today to discuss giving your website the content it needs to reach page one.
Backlinking Sprint
It goes without saying that backlinks are an important component of SEO. Google looks at your backlinks to determine how legitimate your site is, and the more quality backlinks you have promoting it, the higher your website is likely to rank. The key to obtaining high-quality backlinks is to obtain links from websites with a high domain authority (DA) and a large number of referring domains (RDs).
We have 3 backlinking packages available. They are:
The Kickstarter
If your site doesn't have many backlinks, this is a great way to improve its Google ranking. It has a total of eight links. This package contains:
4 links from websites with a DA of 10-20 and 20-100 RDs each
2 links from sites with a DA of 10-30 with 100-250 RDs each
1 link from a site with a DA of 20-40 with 250-500 RDs each
1 link from a site with a DA of 30+ with 500+ RDs
The Second Wind
If your website is growing but needs a boost, this backlink package will provide you with more high-quality links from sites with high domain authority (DA) and referring domains (RD).
This package includes:
5 links from websites with a DA of 10-20 and 20-100 RDs each
4 links from sites with a DA of 10-30 with 100-250 RDs each
4 links from a site with a DA of 20-40 with 250-500 RDs each
2 links from a site with a DA of 30+ with 500+ RDs
The Rocket
If your company operates in a competitive industry, this backlink package is for you: a strong backlink profile with high-quality links from sites with high domain authority (DA) and referring domains (RD).
7 links from websites with a DA of 10-20 and 20-100 RDs each
6 links from sites with a DA of 10-30 with 100-250 RDs each
6 links from a site with a DA of 20-40 with 250-500 RDs each
3 links from a site with a DA of 30+ with 500+ RDs
Contact us today to learn more about our sprints. We think you'll love the results.
What to Expect From Our SEO Services
The Makes It Loud team is here to assist your business in ranking higher in Google search results. Our SEO professionals can advise you on how to best promote yourself through search engine results pages (SERPs), so customers have a reason to buy from you, which is what every business strives for. Here's what to expect:
• Gain Insight into Your Competition
• Generate Consistent Leads
• Get More Traffic to Your Website
• ROI-Based Proven Results
• Boost Rankings with Proper Keyword Research
Make It Loud is a trustworthy SEO company that specializes in all aspects and provides transparent reporting so that our Austin clients can see their success firsthand. Contact us today to learn how we can help you take your business to the next level by generating buzz through quality online visibility.
About Austin
Austin, Texas's state capital, is an inland city that borders the Hill Country region. Austin, home to the flagship campus of the University of Texas, is known for its eclectic live-music scene centered on country, blues, and rock. Hiking, biking, swimming, and boating are popular activities in its many parks and lakes. The United States Grand Prix has been held at Formula One's Circuit of the Americas racetrack south of the city.
Known as the "Live Music Capital of the World®", with vibrant entertainment and culture, inspiring cuisine, and stunning outdoor experiences, you can't find anywhere else in Texas – Austin makes for one amazing soundtrack!
Your Digital Marketing Agency in Texas
Since 2004, we've helped businesses all around Texas as well as the rest of the United States of America. We have happy customers in places like Austin, San Antonio, Dallas, Fort Worth, Houston, and more.
Through the magic of the internet, we're able to meet people all over the world. All this means is that we can help any business owner bring in more. Call us when you're ready to add SEO to your marketing mix. We'll prove that it's really worth it.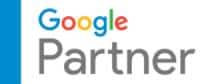 Address:

2828 Buford Dr #300, Buford, GA 30519
  Office Hours:
Monday - Friday OPEN 9:00 AM - 5:00 PM
Saturday and Sunday CLOSED