SEO Helps Potential Customers Find Your Website in Suwanee
We provide search engine optimization for businesses in and around Suwanee because nobody goes to page 2 on Google. Let us get your business found.
SEO Gets You MORE!
As a business owner, you consistently want more- more leads, more customers, and most importantly, more money!
At Make It Loud, that's our only goal. We want to do all we can to put more money in your pocket.
We had an Atlanta sports company decide to branch off and offer sports netting. We built the site and did national SEO on it. Less than two years later, the VP let us know they had reached a million dollars in revenue based on our work. That's exactly why we do what we do.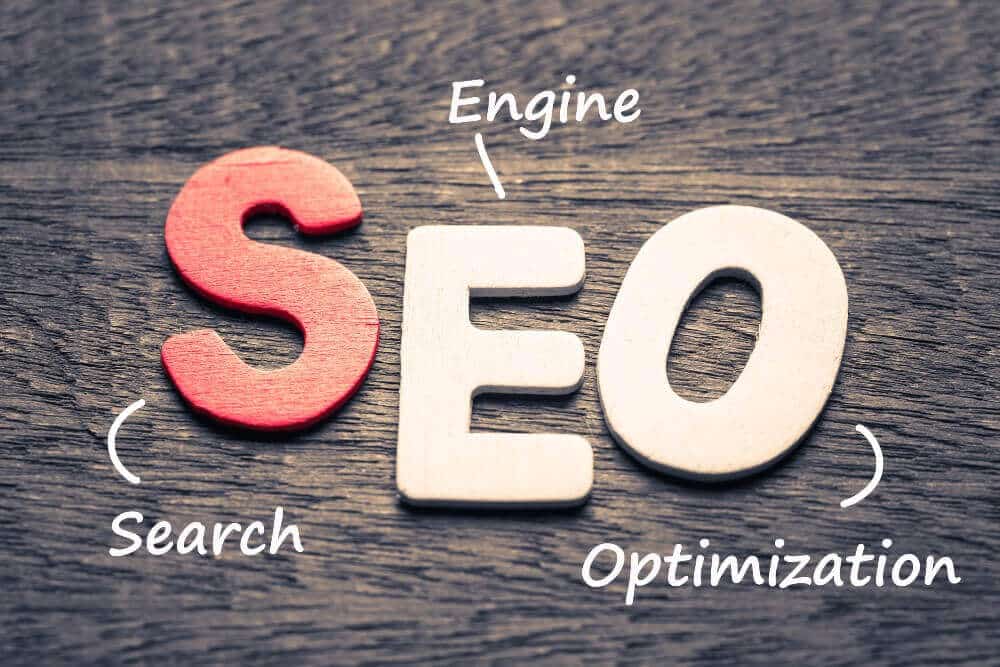 What Is Search Engine Optimization (SEO) Anyway?
The definition probably depends upon who you ask, but to make it simple, SEO is the process of making your website good enough to earn a spot on page one of the search results. From there, it's a numbers game.
SEO works like this: the more your business website shows up on page one for relevant search terms and phrases, the more likely it is for people who need what you have to click on your site. The more visitors your site gets, the more Google thinks it's relevant and they show it more. The more people that hang around on your website, the more likely they are to call you, buy something from you, etc. All this equals more customers and more money.
After that, you fall in love with us and it can get really embarrassing from there. I think we're all mature enough to handle it though. Give us a call and let's talk about how we can make your business even more successful than it is already.
The ROI Of SEO
When we're speaking with a business owner about the possibility of doing any digital marketing (including SEO), we always ask, "What's your average customer worth?"
The point of this conversation is to get some idea of numbers, annual revenue, etc. Most business consultants tell us that you should be spending 6%-10% of your annual revenue on marketing. We like to keep all the math simple because we're already weighing out your return on investment.
For example, if your average client pays you $1000 for what you do, and SEO is $1000/month (which is the national average for GOOD SEO- Bad SEO is even more expensive!), then we need to bring you two clients a month with SEO to be profitable. This is how we begin to measure if SEO is an effective marketing tool for you.
Before we ever do any SEO work for you, we want to make sure that this will be a successful marketing tool for your business.
To that end, we actually turn down quite a few potential customers who ask us to do search engine optimization on their site. We refuse them for one of two reasons:
 It's not profitable for them
Their site is outdated
For #2, if we were to put in all the work it takes to get your site to page one but it's so old and dated then all we're doing is chasing your potential customers to your competitors. Nobody wants that.
Plus, we always want to win at everything we do. We get to choose who we work with, so we only play games we know we can win. Making you more money is a win for you as well as us. (We get to brag about it to others!)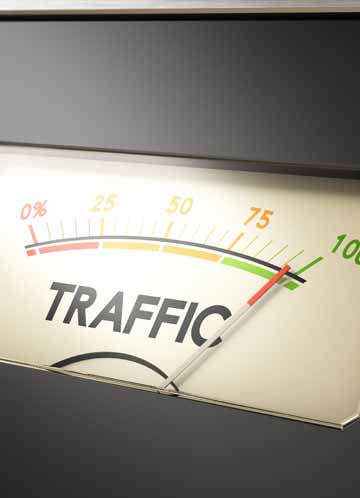 SEO: From Obscurity To Page One
Since there are typically only 10 organic places on page one of Google, it's really not surprising how many businesses never see the light of day there.
The standard joke is that "Jimmy Hoffa is buried on page 2" of the search results. (We didn't think it was funny either, but you get the point.)
Our job is to bring targeted traffic to your website. What does this mean? Simple, your business provides a solution. People go to Google to get answers to their problems. When they type relevant keywords or phrases to your business in the search box and your website appears on the first page of the results, that's like handing you a warm business lead. The website visitor was looking for exactly what you do. That's the beautiful thing about SEO.
SEO Vs Google Adwords
We've all noticed the part of the search results where there are listings with the little "Ad" symbol beside it. Those are Google Adword links. Typically, they lead to a landing page that's all about whatever was advertised.
There are some big differences as well as some similarities between SEO links or "organic" links and Google Adword links. Both are marketing elements designed to get you on page one of Google.
We like to describe Google Adwords as SEO with an auction attached. Like SEO, you still have to do your homework to identify relevant keywords for your business. Once you have your list, you establish a daily/monthly ad spend budget and you are effectively bidding on those keywords so that every time someone uses those words in their search, your ad shows up. You only pay when someone clicks on your ad.
With SEO, we simply target those keywords and work on getting your site to show up in the organic section which is below the ads (and the map listing if there is one).
While SEO takes weeks and months, Google Adwords campaigns can get your ads showing on page one almost immediately. That's the good news. The bad news is that more people click on the organic links. These listings have more trust among browsers.
Both can be an effective part of your marketing mix. It's simply important to know the difference and consider the ROI of both.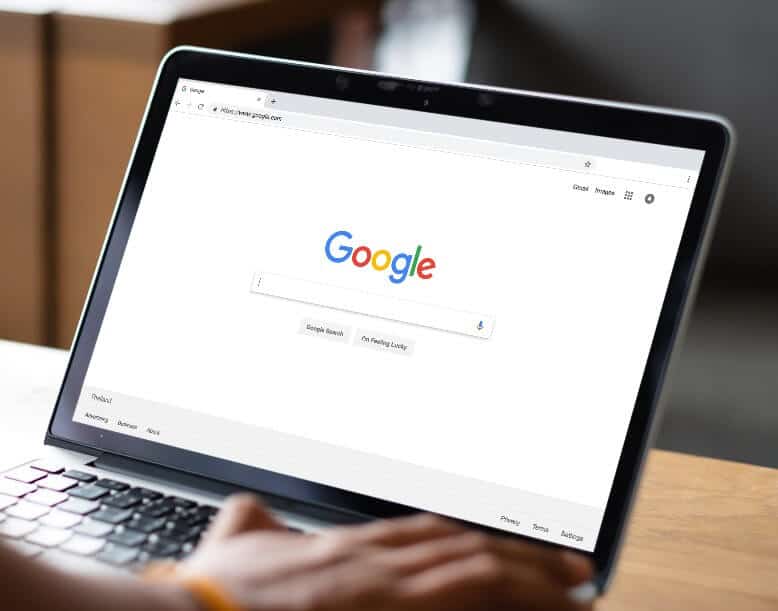 Why Hire Make It Loud For SEO
These days, it seems like every digital marketing agency advertises that they "do" SEO. Even some hosting companies sell "SEO packages" that promise the moon and leave you with pocket lint. So what makes Make It Loud different?
Simple. We describe ourselves as "local throat to choke". With a retail shop by the Mall of Georgia, we're a local digital marketing company that specializes in search engine optimization. Roughly 75% of the people we talk to have been burned by some "guru" before talking to us, so we've made a career of actually doing what we say we're going to do.
Here's what else makes us different:
We actually do the work (I know that's crazy to list as a "difference" but it really is!)
Our Chief SEO nerd is a professional writer with a degree in Journalism
We have more than 13 years of experience
We explain what we do (as much as you're willing to listen to all that nerdiness)
Wherever possible, we use data-driven ideas behind our SEO strategy
Call us today and let's work together to get your business what it deserves- more!
About Suwanee
The city of Suwanee has a charm and grace all its own. With shops and restaurants in Suwanee Town Park, there's always something interesting going on there. With a farmer's market every Saturday, you'll find concerts, festivals, corn hole leagues, runs and more.
Established as a city in 1837, Suwanee flourished with the railroad which came through in 1871. Over a period of nearly 40 years, the town had almost zero growth until more and more people began to settle there. With a population of more than 20,000, it has become a hub of activity and interesting places to see.
For those who love outdoor activities, there's George Pierce Park, Sims Lake Park, and Settles Bridge Park. You can play golf at Bear's Best or check out Johns Creek Indoor Range to fire off a few rounds. Take the kids to Main Event Entertainment for video games, bowling, and more.
If you're hungry, check out Cheeky Taqueria or Tequila Mama Taqueria for Tex-Mex food. If you like Japanese food, try Umaido or Fukulala Sushi Restaurant. Ippolito's has incredible Italian or grab a pizza at Mellow Mushroom right there in Suwanee Town Park.
Our Service Area
For more than 18 years, we've been working with business owners all around not only Atlanta but the rest of Georgia to establish a professional online presence and get our clients more customers. It's our only goal.
To that end, we have happy customers in and around Alpharetta as well as Johns Creek, Cumming, Suwanee, Buford, Athens, Augusta, Dunwoody, Lawrenceville, Norcross, Savannah, Sandy Springs, Roswell, Milton, Smyrna, Marietta and more. When you need great digital marketing and hard-working SEO, call Make It Loud.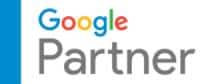 Address:

2828 Buford Dr #300, Buford, GA 30519
  Office Hours:
Monday - Friday OPEN 9:00 AM - 5:00 PM
Saturday and Sunday CLOSED