SEO Agency For Lilburn, GA
Search engine optimization helps bring customers who want what you do straight to your digital front door. Contact us today to talk about how SEO can get you more customers.
SEO Services That Elevate Your Business
Are you a business owner in Lilburn, GA, seeking to enhance your online presence, drive targeted traffic, and boost your revenue? It may be time to consider adding SEO to your marketing strategy.
Make It Loud is your local SEO agency here to create a customized SEO campaign for your business. With 15 years of experience, we understand what it takes to increase your website traffic and improve your bottom line.
Our SEO company has established a reputation for success. We've helped some of our customers earn more than a million dollars in revenue. Contact us and let's talk about how we can help your business.
Does Your Lilburn Business Need SEO?
In today's digital landscape, having a stunning website is just the beginning. To stand out from the competition and attract the right customers, you need to be discoverable. That's where Search Engine Optimization (SEO) comes into play. Here's how your Lilburn business can benefit:
Targeted Traffic
SEO isn't just about driving any traffic; it's about attracting the right audience. By optimizing your website with relevant keywords and phrases, we'll bring in visitors who are actively searching for what you offer, increasing the likelihood of conversions.
Increased Online Visibility
Imagine your website appearing at the top of search engine results when potential customers search for products or services you offer in Lilburn. SEO ensures your business is easily found, driving more organic traffic and potential customers to your website.
Trust and Credibility
Top search engine rankings establish your business as an industry authority. Users trust search engine results, and by being on the first page, you gain credibility and authority in your field.
Cost-Effective Marketing
Compared to traditional advertising methods, SEO offers a higher return on investment. It targets users actively searching for your products or services, resulting in more qualified leads and conversions.
Long-Term Results
Once your website climbs the search engine ranks, the benefits are long-lasting. Unlike paid advertising, which stops when the budget runs out, a well-optimized website continues to bring in traffic and leads over time.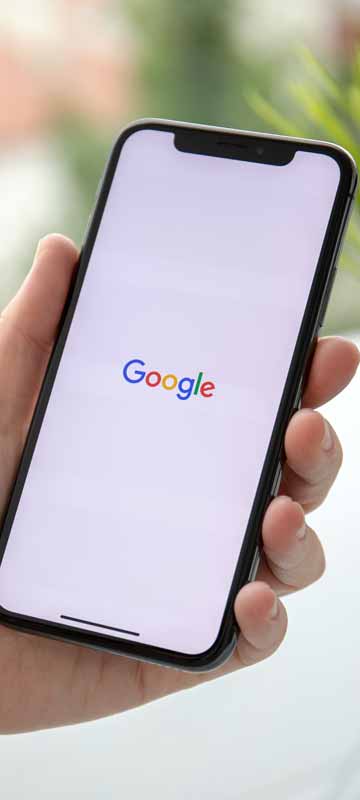 Our Comprehensive SEO Services
Keyword Research and Optimization
Our experienced team conducts in-depth keyword research to identify the most relevant and high-impact keywords for your industry. By strategically integrating these keywords into your website content, we ensure that your Lilburn business ranks prominently when potential customers search for products or services you offer.
On-Page Optimization
We optimize every aspect of your website to ensure it's search-engine friendly. From meta tags, headers, and images to URL structures and internal linking, we leave no stone unturned in enhancing your site's visibility and user experience.
Content Strategy and Creation
Engaging and informative content is the cornerstone of effective SEO. Our skilled content creators develop compelling articles, blog posts, and other content that not only resonates with your target audience but also establishes your authority in the industry.
Local SEO: Google Business Optimization
For a Lilburn-based business, local SEO is essential. We optimize your Google My Business profile, create location-specific landing pages, and ensure your Lilburn business is accurately listed across online directories. This boosts your chances of appearing in local search results, driving foot traffic and inquiries from nearby customers.
Link Building and Authority Building
Setting up foundational and high-quality backlinks from reputable sources is an important part of our SEO strategy. By establishing your website as a trusted resource, we enhance its authority, which translates to higher search engine rankings and increased organic traffic.
Technical SEO
Behind-the-scenes technical aspects can significantly impact your website's performance. Our experts conduct comprehensive technical audits, ensuring that your website's structure, page load speed, mobile-friendliness, and other technical factors are optimized for both users and search engines.
Analytics and Reporting
Transparency is key to our partnership. We provide regular, detailed reports that highlight your Lilburn business's progress. Our data-driven insights help us fine-tune strategies, seize emerging opportunities, and drive continuous improvement.
Why We Turn Some Businesses Down For SEO
It may sound crazy, but it's true. We don't work with every business that comes to us for search engine optimization.
Why? Two reasons. First, there has to be evidence that SEO will bring your business a solid ROI. If the math doesn't work, we won't take on the project.
Consider a business that has an average customer revenue of $100 or less. Considering that the average cost for SEO services in the country today is around $1000 a month, this means that SEO alone has to bring in 10 clients just to break even. But, if your customer brings in $1000 on average, then you only need one client to break even, two to make money, and so on.
Next, we won't accept a business as an SEO client if they have an outdated or technically faulty website. Bad websites are extremely difficult and in some cases nearly impossible to get on page one. Even if we were able to get it ranked, it makes no sense to do all the SEO work necessary only to have potential customers see the site and not do business with the company.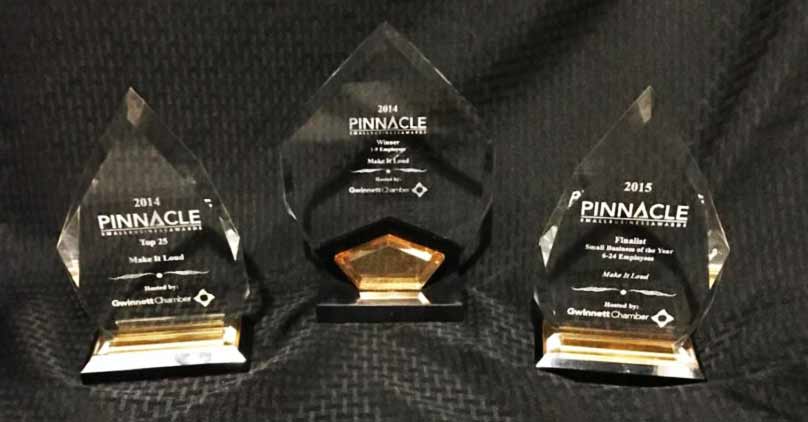 Why Choose Make It Loud as Your Lilburn SEO Agency
At Make It Loud, we are more than just an SEO agency; we're your growth partners. Our commitment to your success goes beyond keyword rankings; we are dedicated to delivering tangible business results. Here's why you should entrust us with your Lilburn business's online success:
Local Expertise
As a Lilburn-based agency, we understand the local market dynamics and customer behavior. We tailor our strategies to resonate with the Lilburn community, ensuring maximum engagement and conversions.
Proven Track Record
Our portfolio speaks for itself. We've helped numerous businesses, both big and small, achieve exceptional results through our customized SEO strategies. Our success stories are a testament to our expertise and dedication.
Holistic Approach
SEO is just one piece of the puzzle. Our holistic approach integrates SEO with web design, content marketing, social media, and more, creating a comprehensive digital presence that drives results from every angle.
Transparent Communication
We believe in building strong partnerships through transparency. Throughout our collaboration, you'll receive regular updates, detailed reports, and clear explanations of our strategies and their impact on your business.
Cutting-Edge Techniques
Digital Marketing and especially SEO are constantly changing, and so are our strategies. We stay ahead of the curve with the latest SEO trends, ensuring your Lilburn business remains at the forefront of search engine rankings.
Personalized Solutions
We understand that every business is unique. Our experts take the time to understand your goals, target audience, and industry nuances, crafting tailor-made strategies that align with your specific needs.
Get Started with Make It Loud Today
The digital landscape is constantly evolving, and the time to act is now. Don't let your Lilburn business be left behind in the search engine race. Partner with Make It Loud and unlock the potential of your online presence. We're more than an SEO agency – we're your growth engine, your digital partner, and your ticket to elevated success. Contact us today for a detailed consultation and take the first step toward amplifying your Lilburn business in the vast digital arena. Let's make your voice heard, loud and clear!
Ready to Elevate Your Lilburn Business?
Don't miss out on the immense opportunities that await your Lilburn business in the digital realm. Partner with Make It Loud, your dedicated SEO agency, and embark on a journey of growth, visibility, and success.
Contact our SEO experts today for a personalized consultation, and let's chart a course toward a prosperous online future. Your success is our mission, and together, we'll make your Lilburn business louder than ever in the digital landscape.
Our Service Area 
We're located in our own retail shop here in Buford Georgia, but we're ready to help any business in the United States! That being said, most of our Web Design & Digital Marketing business comes from around Atlanta, but we have happy customers throughout Georgia in Buckhead, Brookhaven, Buford, Sugar Hill, Suwanee, Lawrenceville, Duluth, Norcross, Winder, Braselton, Flowery Branch, Alpharetta, Johns Creek, Cumming, Loganville, Athens, Auburn, Augusta, Berkeley Lake, Commerce, Dacula, Dunwoody, Gainesville, Grayson, Hoschton, Jefferson, Snellville, Chamblee, Dawsonville, Woodstock, Oakwood, Monroe, and anywhere nationwide!
If you're ready to get your business more- more clicks, more leads, and more business call the staff at Make It Loud, and let's talk about the right website & digital marketing strategies for your business.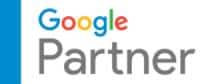 Address:

2828 Buford Dr #300, Buford, GA 30519
  Office Hours:
Monday - Friday OPEN 9:00 AM - 5:00 PM
Saturday and Sunday CLOSED