SEO For Businesses In Tallahassee
Don't let your website live in obscurity. Our SEO services get more people through your digital front door. Call for a free consultation today.
SEO Gets You More Business
Every business wants more- more website traffic, more customers and more money.
Search engine optimization (SEO) can be one of the most cost effective ways to add more money to your bottom line. In fact, SEO should absolutely pay for itself. If it doesn't, somebody isn't doing it right.
At Make It Loud, we've got more than 13 years of experience getting websites on page one. We started doing SEO back when phone books were a thing. We've survived thousands and thousands of algorithm updates and changes while our customers remain on the first page.
If you'd like to see your business on page one of Google, contact us for a free initial consultation today.
Does Your Website Perform The Way You Think?
We all like to think that our business website is getting things done for us, but the reality is that most sites underperform horribly. Enter your domain and find out...if you dare. Moo-ha-ha!  Seriously, we'll tell you the truth with actual data.
What is SEO?
Search engine optimization, or SEO for short can be defined as the process of using online searches to reach a desired audience. The idea behind this form of digital marketing is simple – you rank higher in Google results so that more people will find your site and see what it has to offer them.
Bad SEO Vs Good SEO
There are plenty of SEO agencies out there who will promise you the moon and deliver empty promises. We make a habit of never making a promise we can't keep. That's why we're becoming one of the most sought after SEO companies in Florida much less Tallahassee.
There are even some hosting companies offering "SEO services" to customers but all they really do is buy some Google Ads or do some very minor tweaks to the site and call it SEO.
Then, there are SEO agencies out there who are genuinely doing all they can to help get more business for their clients. To us, the demarcation between good and bad SEO is content writing. We think the best SEO firms are writing high-quality content for their clients.
This is actually our specialty, so we may be biased.
We have content writers on staff. In fact, our head SEO director has a degree in journalism along with an MBA. We've seen some of our content rank within 2 weeks of launching the site.
SEO Sprints
There are times when you need SEO work, but don't have the budget for it. But worry not. We've introduced the SEO Sprint – a short burst of SEO work broken into vital sections that will help get your business on page one Google and stay there at an affordable price point with no long-term commitments needed.
All our SEO sprints are a one-time fee, and we give you clear, observable results. Just like in your high school math class, all the work will be shown to ensure that there is no guesswork involve. Our sprints are broken up like this:
Initial Sprint
This is all the work that's necessary to get your website climbing. What's included here is all the setup work necessary to climb over the competition. Our initial sprint includes:
Initial site audit
Keyword research
SEO plugin installation and configuration
Google Analytics/Google Search Console setup
SEO-friendly page titles
Click-friendly meta descriptions
Alt-tags on your images
SEO-friendly heading tags
Schema markup
Competitor analysis
Page speed audit & improvements
Core web vital improvements
Minor site tweaks to help with converting visitors to customers
Landing page recommendations
Contact us today to get your SEO journey to page one started. We often see results after the initial sprint.
Content Sprint
There are times when all you need to rank higher in the search engine results is high-quality content. We all know that content is one of the most important ranking factors for your site regardless of whether you're focusing on local SEO or national.
Once your website has been properly set up, we identify a proper content strategy and get writing.
This sprint depends upon what your site needs but may include:
Identification of pillar pages- main service pages that are necessary to help your business compete on Google
Geo-targeted landing pages- if you want to rank well in a certain city, it's important to have a landing page for that town.
Adding additional content to current pages
Rewriting current pages to make them more SEO-friendly
Add service pages
Blog posts
Contact us today to discuss giving your website the content it needs to reach page one.
Backlinking Sprint
We all know that backlinks are the backbone of search engine optimization. Google looks to your backlinks to evaluate the authority of your website. The more quality backlinks you have, the more likely your site is to reach the first page.
The key to getting high-quality backlinks is that you want links from websites that have a high domain authority (DA) and a lot of referring domains (RDs).
We have 3 backlinking packages available. They are:
The Kickstarter
If your site doesn't have many backlinks, this is a great way to get your moving up the ranks. It includes 8 links in total. This package includes:
4 links from websites with a DA of 10-20 and 20-100 RDs each
2 links from sites with a DA of 10-30 with 100-250 RDs each
1 link from a site with a DA of 20-40 with 250-500 RDs each
1 link from a site with a DA of 30+ with 500+ RDs
The Second Wind
If your site has some growth but needs a boost, this backlink package is exactly what you need- more high-quality links from sites with strong domain authority (DA) and referring domains (RD).
5 links from websites with a DA of 10-20 and 20-100 RDs each
4 links from sites with a DA of 10-30 with 100-250 RDs each
4 links from a site with a DA of 20-40 with 250-500 RDs each
2 links from a site with a DA of 30+ with 500+ RDs
The Rocket
If your business is in a competitive industry, this backlink package makes sense for you- a strong backlink profile with high-quality links from sites with strong domain authority (DA) and referring domains (RD).
7 links from websites with a DA of 10-20 and 20-100 RDs each
6 links from sites with a DA of 10-30 with 100-250 RDs each
6 links from a site with a DA of 20-40 with 250-500 RDs each
3 links from a site with a DA of 30+ with 500+ RDs
Contact us today to learn more about our sprints. We think you'll love the results.
Why Hire Us For SEO?
Besides on-staff content writers, here are the biggest reasons you should call us about your search engine optimization:
More than 13 years of SEO experience
Some of our clients have gone from zero to surpass a million dollars a year in revenue
We don't outsource any of our work
We're an award winning digital marketing agency
If your site isn't ready for SEO, we started back in 2004 as a small web design firm. We build beautiful, conversion-friendly WordPress websites.
About Tallahassee Florida
With a population of over 200,000 people, Tallahasee Florida is more than just the state capital. The restored capital building has the Florida Historic Capital Museum along with a 22nd-floor observation deck that lets you see the city in style.
Tallahassee is a city that's rich in history. To learn more, you can always check out the Museum of Florida History which gives you a stunning history of the state, the Civil War, WWII and more. If that's not enough, you can visit the Goodwood Musuem & Gardens.
For outdoor adventures, be sure to check out Cascades Park or Lake Jackson Mounds State Park for some of the most beautiful scenery you'll find in Florida.
If you're looking for great food, be sure to visit Backwoods Crossing or The Bada Bean or even Shula's 347 Grill. You won't be disappointed by anything you order at these amazing places.
Our Florida Service Area
We have happy SEO clients all around the country. We absolutely love working with people in Florida because it gives us a reason to "go on a business trip".
Besides St. Petersburg, we have worked with clients In Orlando, Miami, Jacksonville, St. Augustine, Tampa, West Palm Beach, Fort Lauderdale, Tallahassee, Gainesville, Panama City and more.
When you're ready to include SEO in your marketing mix, give us a call. We want you to become our next success story.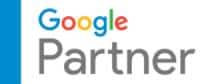 Address:

2828 Buford Dr #300, Buford, GA 30519
  Office Hours:
Monday - Friday OPEN 9:00 AM - 5:00 PM
Saturday and Sunday CLOSED