The Digital Marketing You Want In Dunwoody
When you hire a digital marketing agency, you expect results. That's exactly what we give you. We have one job- to make you more money. Call for a free initial consultation today.
Digital Marketing That Puts More Money In Your Pocket
Are you looking for a way to help your Dunwoody business get off the ground and start ranking in the search engines? Are you readily waiting for the search engines to get people to our website without success? You need Make It Loud.
Our team of highly successful and experienced digital marketing professionals can help your website reach and exceed your goals. In a highly competitive global economy, it is critical to create a space for yourself online. A well-thought-out digital marketing campaign could mean bigger profits and better brand recognition.
If you are like many business owners or managers, you can see the potential value that digital marketing services can bring to you. Yet, you may be unsure how to make it work or what types of services you need. There certainly is a lot of confusing information out there.
At Make It Loud, we work closely with you to create a plan that reaches your most likely customers and clients. We do not waste your time or money on ineffective strategies. Instead, we use what is proven and what works consistently for our clients.
When you invest in digital marketing in Dunwoody through Make It Loud, you may see some impressive results. That could include:
Better brand awareness – more people know about your company and what you offer
Improved traffic to your website – more people learn about and get to your website
Better leads – it is not just about the number of people on your website but also how qualified they are and how likely they are to become your customers
Improved ROI – our digital marketing and SEO campaigns produce results making them well worth your investment
Profits – Our goal is simple – to make you money!
How do we do that? To get started, reach out to Make It Loud now for a consultation. There's no cost for it, and it will provide you with the information you need to build an effective digital marketing campaign.
Does Your Website Perform The Way You Think?
We all like to think that our business website is getting things done for us, but the reality is that most sites underperform horribly. Enter your domain and find out…if you dare. Moo-ha-ha!  Seriously, we'll tell you the truth with actual data.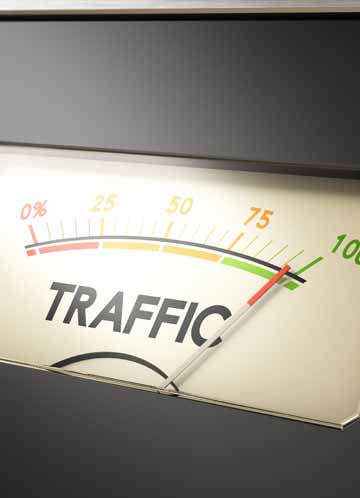 What Is Digital Marketing?
Digital marketing is one of the most important ways for businesses to reach their audience today. It allows you to connect with customers and clients where they are online. Most importantly, it helps people to know who your business is and what you can do for them.
Digital marketing incorporates a number of methods to achieve this type of recognition. That includes working to help your business appear on the first page of Google rankings. That means that your business is in the search results when someone Googles the products and services you offer.
Digital marketing also aids with building up your brand's awareness. To do that, we use social media and engagement opportunities. This can help your business to become better known so that when a person has a problem, they think of you as the solution.
Our digital marketing starts with a look at your website. Is it modern? Is it mobile-friendly? Does it have an effective call to action (CTA) and is the site built for converting visitors to customers (conversion-friendly)? These are just some of the questions we'll explore to help you understand where you could be losing potential customers and money.
What Type of Digital Marketing Services Does Make It Loud Offer?
Make It Loud incorporates a wide range of tools to help our clients to thrive through online marketing. To do that, we work hard to ensure we know as much as we can about your business. That way, we can better understand who your customers are and what they need to take action to work with you. Our goal is always to create a digital marketing plan that makes money for you. To do that, it has to be targeted to your customers and overcome any of your competition.
There are many ways we can do that. Here is a look at some of the digital marketing services in Dunwoody we offer.
Website Design
Your website is the foundation of your digital marketing campaign. It is where your customers will find you and connect with you. It is where you'll place new information and build your search engine ranking. To be successful, we design websites that are carefully balanced to meet the needs of the customer while also meeting Google's algorithm requirements.
Website design includes a lot of back-end work- referred to also as web development. That includes the technical side of web design. We want to understand how you want your target market to use your website so we can improve the user experience.
A lot of web design agencies around Atlanta build websites that are super pretty but aren't all that functional. What we mean is that these sites look amazing, but don't answer the fundamental questions your potential customers ask. Many of the sites we see don't even clearly indicate what the business does much less convey what they can do for visitors.
Not having a conversion-friendly website can mean all the difference between a site that helps you make more money and one that chases your customers to your competition. It's important to understand the science behind web design.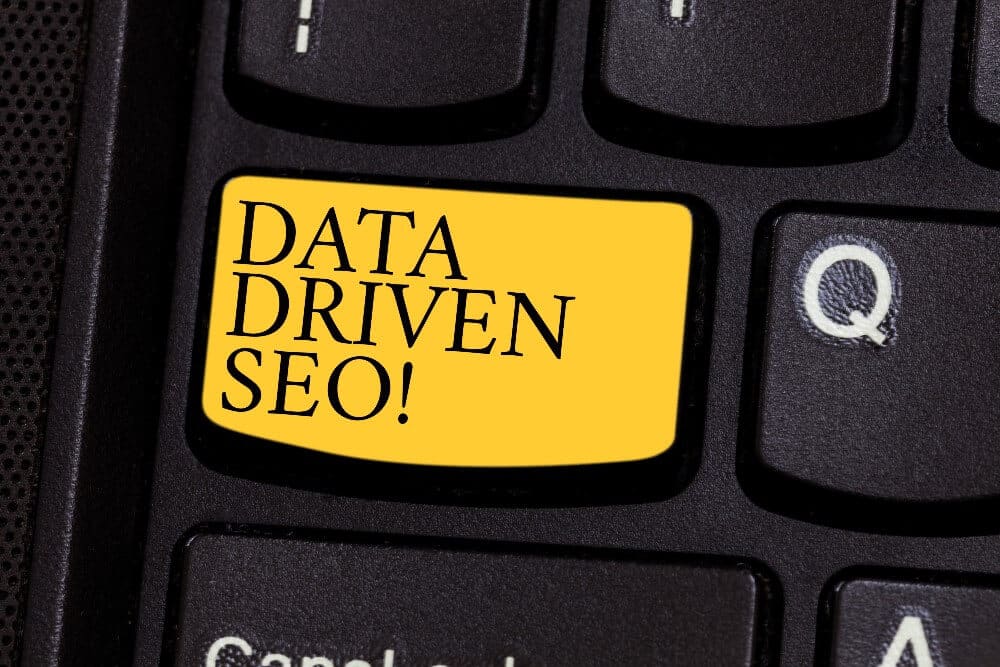 SEO (Search Engine Optimization)
Search engine optimization (SEO) can be a major component of any digital marketing strategy. SEO is what helps the search engines determine how valuable your website is to a searcher.
The better designed it is, the more likely Google will place your website on the first page of the search engine results pages. That means more people will click on it and come to you.
Our SEO strategies are developed over time. We do keyword research and a Google keyword planner to help with determining which keyword phrase may be best to use.
We also work to create high-quality content that incorporates the latest SEO trends to ensure that your website is always working towards reaching that high point on the search results page. It is more than just a keyword phrase.
We look at the Google ranking factor and really dive into the research to ensure we are targeting the right people. This is what gets us real results.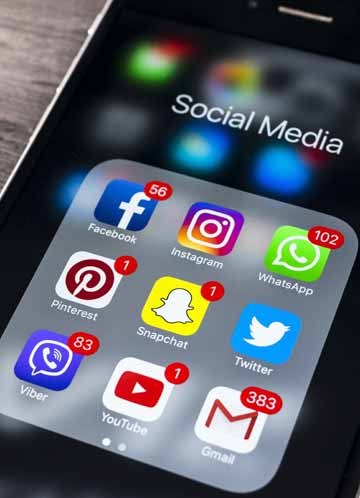 Google AdWords
Much of the work we do focuses on organic SEO methods to help with ranking. Yet, pay-per-click advertising can still be very important and valuable. In this method, we use Google AdWords to determine which keyword phrases to target that balance your marketing budget with the competition. That way, we can make every dollar of your investment go further.
This type of paid advertising plays a role in your digital marketing campaign. It often works alongside our SEO services and other services to help the search engines to direct more traffic to your website. Yet, this is not an easy area of marketing. It is critical that you know how to incorporate proper pay-per-click methods so that you do not lose your budget quickly without getting the results you need. We have the experience to avoid this risk.
Social Media Marketing
Many of today's businesses realize the importance of getting on social media and engaging with their clients. If you do not have social media pages, our team will help to create them. Then, we will work to create outstanding content for them, engage with your readers, and help to build links to your website using these tools. This component of your digital marketing services can help your business to reach new people and build brand awareness.
Social media marketing is a valuable tool for businesses that want to create long-term, loyal followers. It allows you to connect with your customers and clients where they are – online, talking to friends and people in the community. Your Dunwoody business needs to have a strong foundation to meet your clients on social media. We can help you do that.
Content Marketing
To be successful with digital marketing, we also need to focus on content marketing. We write the content for you so that you can be sure it works to meet all aspects of your digital marketing campaign. There is a unique goal with content marketing to balancing the information and readability of content to meet the customer's needs with also meeting SEO strategy goals. Our skilled team can help create content that does this well.
The content you need ranges widely. You may need content for your website that provides information on your products and services. You may also need blog posts and articles that can be used in various areas of the web to bring people to you. Social media marketing is yet another resource. Our team does the hard work – we understand search intent, create a content plan that addresses your needs, and then we produce quality content you can be proud of having on your website.
These are some of the services Make It Loud offers. Our team will meet with you during a free consultation to discuss these and other services we can provide to you. Our goal as a digital marketing company in Dunwoody, Georgia, is always to ensure your website is a clear and accurate representation of your business. We work hand-in-hand with business owners from many industries to do that. We can help you, too.
Why Choose Make It Loud For Digital Marketing in Dunwoody?
Why should you choose Make It Loud over other web design companies or search engine optimization teams? There are a lot of reasons why we think you should choose us.
First, is our goal. We have one goal – that is to make you money. To do that, we have to balance effective digital marketing methods with a competitive price to keep your next campaign within your budget.
As an award-winning company, we believe that experience makes a big difference in the success of our digital marketing campaigns. We utilize effective strategies that we are confident are able to help your business. More so, we are always on top of the industry and all of the changes that happen within it, allowing our clients to perform well.
Yet another reason to choose us is because we care about your success. We utilize the most aggressive and effective campaigns because we know you need a solid ROI. We want to build your brand's awareness so that it is easy for people to find you.
From helping you with Facebook ads and click funnels to building out a solid Google Business Profile with lots of fantastic, positive reviews, Make It Loud is here to help your business succeed online. You just have to meet with us to discuss your needs.
With more than 17 years of experience, Make It Loud continues to make its presence known. You can depend on us for all of your web design, content marketing, social media advertising, and other services.
Contact our Dunwoody digital marketing company now for a free consultation.
About Dunwoody, Georgia
Dunwoody is a larger city in the heart of DeKalb County that is known for its urban city center and outstanding amenities. It's easy to spend the day in a park here or to head out for some fine dining and shopping. Located near Atlanta, Dunwoody, Georgia, is an excellent place to call home.
Address:

2828 Buford Dr #300, Buford, GA 30519
 Office Hours:
Monday – Friday OPEN 9:00 AM – 5:00 PM
Saturday and Sunday CLOSED