SEO Agency in Houston
Growing Your Business Is Our Business
SEO Services That Rank You Higher on Google
Building your search position for terms that Google values might be difficult in the fiercely competitive world of online marketing. With content creation and backlinks from other authoritative websites in your industry, Make It Loud offers ongoing SEO services to support the growth of your Houston-based company. As a result, you'll not only gain better visibility, but you'll also gain enough knowledge along the way to remove the mystery surrounding SEO.
At Make It Loud, we understand the significance of offering value. By providing our clients with top-notch services that are certain to yield results and ensure they receive good value for money when compared to other agencies within this industry, our objective is to help you succeed.
Does Your Website Perform The Way You Think?
We all like to think that our business website is getting things done for us, but the reality is that most sites underperform horribly. Enter your domain and find out...if you dare. Moo-ha-ha!  Seriously, we'll tell you the truth with actual data.
What is SEO?
Search engine optimization or SEO for short can be defined as the process of increasing your search engine rankings for your website so that it appears higher in search results, bringing more traffic to your site organically resulting in more customers for your business.
SEO Experts
The SEO team at Make It Loud is a motivated group of experts who have been ahead of the game in search engine optimization since its beginnings. As a result, we have the knowledge necessary to move companies like yours into the top spot on Google and boost your exposure and revenue.
Transparent Reporting
We offer clear and insightful reports so that our customers may make defensible decisions based on the most pertinent information. We provide personalized reports so that you can rapidly track the status of your SEO campaign and ensure that it is successful and effective in producing high-quality results.
Growth Partner
We want you to have a partner who can support the expansion of your business because we are aware that marketing is the foundation of every successful company. Our staff has been offering SEO services for over 18 years, and our services are properly tailored to what will be most effective on the web today.
SEO Strategy
With so many companies trying to sell their goods and services online, it's getting more and more difficult for companies to come up with an attention-grabbing proposition. Fortunately, Make It Loud is an expert at assisting businesses just like yours flourish by creating an SEO strategy that is perfect for what functions best when they are attempting to get found on Google – all without breaking your budget.
Services We Offer
Our team of professionals is committed to exceeding your expectations by offering you personalized SEO services. Because we are aware of how crucial and difficult it is to satisfy each customer's particular requirements, all our strategies are created especially for companies like yours. These are the services that we provide:
Competitive Analysis – The aim of SEO is to make your company stand out from the competition, and we'll assist you in doing this by helping you create a successful plan by conducting a competitive analysis and researching what other businesses are doing in order to ensure that everything about your business is unique.
Website Design Services – The right website design can either help your business grow or limp along. Whether we're building from scratch, or rebuilding an existing one, our professional web designers will ensure all its features work together for maximum conversion rate by improving appearance and usability which has been shown in SEO success stories as a crucial factor of successful marketing campaigns.
Website Content Optimization – Because digital marketing is ever-changing, SEO is now crucial for any business that wants to rule Google. We offer services that will help you accomplish this goal by creating content that is optimized and carrying out keyword research or positioning to be found at the top of search engine results pages (SERPs). Ranking well on search engines increases both the volume of traffic to your website and the rate at which leads are converted.
Local SEO Services- Local SEO services can be a very effective strategy for boosting your company's success. The SEO team at Make It Loud will add information to internet directories like Google My Business and Yelp to help you stand out. These listings help improve organic search results and backlinks from the pages of those websites on other websites, which translates to better SERP rankings and a general rise in visibility.
Content Marketing Services – The greatest approach to make sure your business remains at the top of consumers' minds is to invest in content marketing services. Our SEO specialists are aware that success depends on having current, pertinent content that is widely shared across social media platforms like Facebook and Twitter. This will help you rank better in Google search engine results.
SEO Sprints
There are instances when you require SEO assistance but lack the funding. But do not worry. The SEO Sprint is a quick burst of SEO work divided into essential portions that can help your company rank on page one of Google and stay there for a reasonable price with no long-term commitments required.
We charge a flat rate for each of our SEO sprints and deliver results that are obvious and measurable. To ensure that there is no guesswork involved, all of the work will be displayed, just like in your high school math class. Our sprints are divided up as follows:
Initial Sprint
The setup work that will help you rank higher than the competitors and take the top spot on Google is included in the initial sprint. Our initial sprint entails:
Initial site audit
Keyword research
SEO plugin installation and configuration
Google Analytics/Google Search Console setup
SEO-friendly page titles
Click-friendly meta descriptions
Alt-tags on your images
SEO-friendly heading tags
Schema markup
Competitor analysis
Page speed audit & improvements
Core web vital improvements
Minor site tweaks to help with converting visitors to customers
Landing page recommendations
Contact us today to get your SEO journey to page one started. We often see results after the initial sprint.
Content Sprint
You need high-quality content if you want to appear higher in search engine results. Regardless of whether your site focuses on local or national SEO, we all know that this is one of Google's most crucial ranking factors. Once it has been correctly set up with an acceptable strategy for generating captivating content about pertinent themes, our staff will take care of everything else.
This sprint depends upon what your site needs but may include:
Identification of pillar pages- main service pages that are necessary to help your business compete on Google
Geo-targeted landing pages- if you want to rank well in a certain city, it's important to have a landing page for that town
Adding additional content to current pages
Rewriting current pages to make them more SEO-friendly
Add service pages
Blog posts
Contact us today to discuss giving your website the content it needs to reach page one.
Backlinking Sprint
Backlinks are an essential component of SEO, as is well known. The more high-quality backlinks you have pointing to your website, the more likely it is to rank higher because Google uses your backlinks to determine how trustworthy your website may be.
You need connections from websites with a lot of referring domains and a high domain authority (DA) if you want to obtain high-quality backlinks (RDs).
We have 3 backlinking packages available. They are:
The Kickstarter
This is an excellent approach to raise your site's position on Google if it has few backlinks. There are a total of 8 links in it. This package contains:
4 links from websites with a DA of 10-20 and 20-100 RDs each
2 links from sites with a DA of 10-30 with 100-250 RDs each
1 link from a site with a DA of 20-40 with 250-500 RDs each
1 link from a site with a DA of 30+ with 500+ RDs
The Second Wind
More high-quality links from websites with strong domain authority (DA) and referring domains are exactly what you need if your site is growing, but it needs a push (RD). This package includes:
5 links from websites with a DA of 10-20 and 20-100 RDs each
4 links from sites with a DA of 10-30 with 100-250 RDs each
4 links from a site with a DA of 20-40 with 250-500 RDs each
2 links from a site with a DA of 30+ with 500+ RDs
The Rocket
This backlink package, which has a strong backlink profile with high-quality links from websites with strong domain authority (DA) and referring domains (RD), makes sense for you if your company is in a competitive industry.
7 links from websites with a DA of 10-20 and 20-100 RDs each
6 links from sites with a DA of 10-30 with 100-250 RDs each
6 links from a site with a DA of 20-40 with 250-500 RDs each
3 links from a site with a DA of 30+ with 500+ RDs
Contact us today to learn more about our sprints. We think you'll love the results.
Our SEO Services – What to Expect
The Makes It Loud team is here to assist you with improving the Google search results for your business. Every business aspires to have people buy from them; thus, our SEO professionals can advise you on how to best advertise yourself through search engine results pages (SERPs). What to expect:
• Gain Insight into Your Competition
• Generate Consistent Leads
• Get More Traffic to Your Website
• ROI-Based Proven Results
• Boost Rankings with Proper Keyword Research
Make It Loud is a trustworthy SEO business that specializes in all areas and offers open reporting so that our Houston clients can see their progress firsthand. Get in touch with us today to see how we can take your company's growth to the next level by creating a buzz with superior online visibility.
About Houston
The fourth-largest city in the country, Houston, is a cosmopolitan destination with top-notch eating, art, hotels, shopping, and nightlife. Visit Space Center Houston, spend the day visiting the Museum District, or take a stroll through the Historic Heights. Later, grab a bite at one of the many restaurants like 024 Grille, 1751 Sea & Bar, or A'Bouzy that have won awards or hang out on Washington Avenue with the cool kids. In this city where Southern hospitality meets metropolitan style, there is always something to do. Visit and discover Houston.
Your Digital Marketing Agency in Texas
Since 2004, we've helped businesses all around Texas as well as the rest of the United States of America. We have happy customers in places like Austin, San Antonio, Dallas, Fort Worth, Houston, and more.
Through the magic of the internet, we're able to meet people all over the world. All this means is that we can help any business owner bring in more. Call us when you're ready to add SEO to your marketing mix. We'll prove that it's really worth it.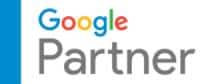 Address:

2828 Buford Dr #300, Buford, GA 30519
  Office Hours:
Monday - Friday OPEN 9:00 AM - 5:00 PM
Saturday and Sunday CLOSED