SEO Specialists in Fort Worth
Rank #1 on Google, Generate More Traffic and Multiply Your ROI
Your Full-Service SEO Marketing Company
Make It Loud understands that you want to not only rank higher on Google, but also generate more traffic and multiply your ROI. That is why we work with Fort Worth business owners who want their company name to be visible online so they can take advantage of all the opportunities that exist today. We will manage your SEO marketing campaign to meet your specific objectives, whether you are targeting local, national, or global markets.
Does Your Website Perform The Way You Think?
We all like to think that our business website is getting things done for us, but the reality is that most sites underperform horribly. Enter your domain and find out...if you dare. Moo-ha-ha!  Seriously, we'll tell you the truth with actual data.
What is SEO?
SEO is an abbreviation for Search Engine Optimization, and it refers to the process of improving your website so that it ranks higher when people search for products or services related to your company. More traffic leads directly to sales when you have a better chance of success. There's no denying that this marketing tool has proven itself time and again, with many successful businesses utilizing its power on a daily basis.
Our SEO Strategy
We all know that research is the foundation of any effective SEO marketing strategy. Our team doesn't just compile a list; they analyze and interpret data to develop an actionable plan for your company's visibility on Google, allowing you to grow over time with targeted traffic from qualified leads interested in what you have to offer. Here are some ways we can help your company grow:
Content Strategy
We assist you in optimizing your website and content to rank higher in search engine rankings. Our team creates, writes, or integrates custom SEO strategies for your company's website, increasing your online visibility through increased traffic from Google searches.
Local SEO Strategy
Local SEO is one of the most important aspects of any business today. You can optimize your profile and make it easier for customers looking for a physical location near them that has what they need with Google My Business, which means more sales.
Our team at Make It Loud understands that local SEO is critical to your company's success. We specialize in assisting businesses in Fort Worth by increasing their customer base and reaching out to potential new clients through a strong online presence.
Social Media Strategy
With an effective Social Media Strategy, we can help your business become more visible online. This includes SEO and social media strategy integration, ensuring that you get the best results for both current business needs and increased Google visibility.
Keyword Research Strategy
Keyword research is the process of determining what people are looking for and how you can rank higher than competitors who do not perform keyword searches correctly. This knowledge will assist your site in receiving more organic traffic from targeted audiences with an interest in your industry.
Make It Loud's team of professionals evaluates keywords and their competition, then creates lists based on this information to assist businesses in rising in Google's ranking system for relevant keywords – which means you'll be seen by more potential customers. We understand what it takes to not only rank well, but also to remain at the top.
Our SEO Process
We're here to help your company grow by providing data-driven research and expert advice tailored to your specific requirements. Your success is our top priority, so we'll work closely together throughout the SEO process to develop a strategy that converts more customers into long-term customers. Here's our SEO process:
Understand Your Business – There are some things we should be aware of when it comes to SEO. We strive to gain a thorough understanding of your business model and customers in order to create search engine-friendly content with the appropriate keywords to reach out to potential customers who may require what you offer online.
Keyword Research – A very useful tool for any business looking to rank on Google is keyword research. We offer data analysis and expertise, utilizing both national and local searches to determine what people are searching for – not only those who may have an interest or intention of purchasing from you, but also how frequently they are doing so overall, as well as the competitive environment surrounding those terms based on our extensive keyword research.
Website Content Optimization – Optimization is the process of analyzing your website and its content in order to improve the rank that you receive from Google when people search for it. Our team will analyze keywords, audience needs, and interests, as well as page titles/headings or meta descriptions, to create engaging copy with useful information about your company's products and services.
Long-Term SEO Strategy – We will collaborate with you to develop a long-term SEO strategy that goes beyond short-term tactics. Our data collection and analysis enable us to provide results that go beyond basic practices, allowing you to have a better user experience, drive traffic back into the site through content development, and perform technical optimizations for better rankings on Google, whose algorithms are constantly changing.
SEO Sprints
There are times when you need SEO help but don't have the funds. But don't be concerned. The SEO Sprint is a short burst of SEO work divided into essential portions that can help your company rank on Google's first page and stay there for a reasonable price with no long-term commitments required.
We charge a flat rate for each SEO sprint and deliver visible and measurable results. To eliminate any guesswork, all of the work will be displayed, just like in high school math class. Our sprints are divided as follows:
Initial Sprint
The initial sprint includes the setup work that will help you rank higher than your competitors and take the top spot on Google. Our initial sprint entails:
Initial site audit
Keyword research
SEO plugin installation and configuration
Google Analytics/Google Search Console setup
SEO-friendly page titles
Click-friendly meta descriptions
Alt-tags on your images
SEO-friendly heading tags
Schema markup
Competitor analysis
Page speed audit & improvements
Core web vital improvements
Minor site tweaks to help with converting visitors to customers
Landing page recommendations
Contact us today to get your SEO journey to page one started. We often see results after the initial sprint.
Content Sprint
If you want to rank higher in search engine results, you must create high-quality content. We all know that this is one of Google's most important ranking factors, regardless of whether your site focuses on local or national SEO. Our team will take care of everything after it has been properly set up with an acceptable strategy for generating captivating content about relevant themes.
This sprint will vary based on your site's criteria, but it may include:
Identification of pillar pages- main service pages that are necessary to help your business compete on Google
Geo-targeted landing pages- if you want to rank well in a certain city, it's important to have a landing page for that town
Adding additional content to current pages
Rewriting current pages to make them more SEO-friendly
Add service pages
Blog posts
Contact us today to discuss giving your website the content it needs to reach page one.
Backlinking Sprint
As is well known, backlinks are an important component of SEO. Because Google uses backlinks to determine how trustworthy your website is, the more high-quality backlinks you have pointing to it, the more likely it is to rank higher. If you want high-quality backlinks, you need connections from websites with a large number of referring domains (RDs) and a high domain authority (DA).
We have 3 backlinking packages available. They are:
The Kickstarter
This is an excellent approach to raise your site's position on Google if it has few backlinks. There are a total of 8 links in it. This package contains:
4 links from websites with a DA of 10-20 and 20-100 RDs each
2 links from sites with a DA of 10-30 with 100-250 RDs each
1 link from a site with a DA of 20-40 with 250-500 RDs each
1 link from a site with a DA of 30+ with 500+ RDs
The Second Wind
More high-quality links from sites with high domain authority (DA) and referring domains (RD) are exactly what your site requires if it is growing but needs a boost. This package contains:
5 links from websites with a DA of 10-20 and 20-100 RDs each
4 links from sites with a DA of 10-30 with 100-250 RDs each
4 links from a site with a DA of 20-40 with 250-500 RDs each
2 links from a site with a DA of 30+ with 500+ RDs
The Rocket
If your company is in a competitive industry, this backlink package, which has a strong backlink profile with high-quality links from websites with high domain authority (DA) and referring domains (RD), makes sense for you.
7 links from websites with a DA of 10-20 and 20-100 RDs each
6 links from sites with a DA of 10-30 with 100-250 RDs each
6 links from a site with a DA of 20-40 with 250-500 RDs each
3 links from a site with a DA of 30+ with 500+ RDs
Contact us today to learn more about our sprints. We think you'll love the results.
Why Choose Make It Loud's SEO Services?
Make It Loud understands the value of ranking higher on Google. That is why we offer a comprehensive SEO strategy for all your business needs, including content marketing and keyword research, as well as social media management and web design. We will collaborate with you throughout the process so that when the time comes to conquer Google, you will have the tools you need to succeed. Whether you live in Fort Worth or the surrounding area, call today for a free consultation.
What to expect:
• Gain Insight into Your Competition
• Generate Consistent Leads
• Get More Traffic to Your Website
• ROI-Based Proven Results
• Boost Rankings with Proper Keyword Research
Make It Loud is a dependable SEO company that specializes in all aspects and provides transparent reporting so our clients in Dallas can monitor their success first-hand. Contact us today and see how we could help you grow your business to the next level by making waves with quality online visibility.
About Fort Worth
Fort Worth, the 12th largest city in the United States, is known for its Texas hospitality and a dozen remarkable cultural and entertainment districts. The world's only twice-daily cattle drive, Billy Bob's Texas, the world's largest honky-tonk, and the new Mule Alley are all part of the historic western Stockyards. Sundance Square, a 35-block entertainment district, is connected to downtown. The Cultural District's stunning museums, the Botanic Garden, and the nearby Fort Worth Zoo.
For those in need of shopping spree, Fort Worth has plenty of options. The city is known for its chic western style and is home to major retailers such as Justin Boots and Dickies. Shop the unique boutiques, locally made items, outlet centers, upscale shops, and authentic western storefronts.
The cuisine in Fort Worth is as flavorful as the city's rich heritage and world-class artistic masterpieces. Our award-winning chefs in each of our districts are making local dining a must-try experience by combining flavors from around the world with the best ingredients from Texas.
Fort Worth, the City of Cowboys and Culture, it's no wonder that the No. 1 tourist destination in Texas, receives 9.4 million visitors each year.
Your Digital Marketing Agency in Texas
Since 2004, we've helped businesses all around Texas as well as the rest of the United States of America. We have happy customers in places like Austin, San Antonio, Dallas, Fort Worth, Houston, and more.
Through the magic of the internet, we're able to meet people all over the world. All this means is that we can help any business owner bring in more. Call us when you're ready to add SEO to your marketing mix. We'll prove that it's really worth it.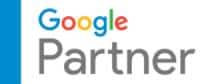 Address:

2828 Buford Dr #300, Buford, GA 30519
  Office Hours:
Monday - Friday OPEN 9:00 AM - 5:00 PM
Saturday and Sunday CLOSED