SEO Agency in Cumming
Rank Higher on Google and Increase Profits
The SEO Experts That Get Results
Make It Loud is a team of SEO experts who collaborate with business owners to create comprehensive SEO strategies that drive organic visibility and traffic. Our deep passion for search engine optimization has driven us thoroughly study the many aspects, like ranking improvements or conversion rate increases–which are both essential in improving your company's online presence while also increasing its profits.
With our holistic approach, we have the ability to implement strategies that guide qualified traffic and maximize sales for your business in Cumming. We can help you rank higher on Google through a customized SEO plan tailored just for you. We get results!
What is SEO?
You've probably heard the term " Search Engine Optimization" (SEO) before, but what does it really mean? In essence, SEO is a process of improving your site so that you can rank higher when people search for products and services related to your business. The better chance at success means an increase on traffic as well as sales. There's no denying SEO is a powerful marketing tool.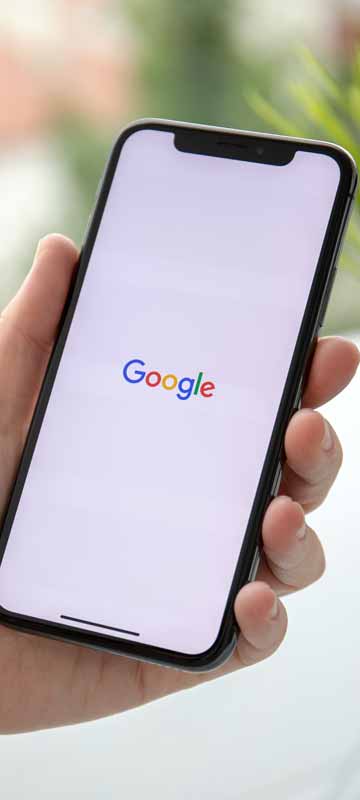 Our SEO Strategy
The cornerstone of any successful SEO marketing strategy is research. The team at Make It Loud does more than just assemble a list, they analyze and interpret data to create an actionable strategy that ensures your company's visibility on Google to grow exponentially over time with targeted traffic from qualified leads. Not only do we do research, but also keep ourselves educated so we're able offer personalized advice based on accurate information.
We can help you grow your business by:
Content Strategy – We know that optimizing current content and writing new ones is critical to search engine rankings. That's why our team designs, writes, and integrates custom SEO content strategies for your business' website in order increase its rank on Google.
Local SEO Strategy – The link between your business and potential customers is through Google. When you optimize the Google My Business profile, it will be easier for people who are looking online to find a store or physical location near them that can meet their needs – which means more sales.
When you need local SEO services, there is no one better to turn to than our team of experts at Make It Loud. We are able to provide a powerful online presence that will help grow your business and reach potential customers in your area or even nationwide.
Social Media Strategy – With our Social Media Strategy, we will help you make your business in Cumming more visible online. We know that SEO and social media are two of today's most essential aspects in the digital world, so it is a part of the complete web development process which includes integration between online presence with ongoing SEO strategies for better results for both current business needs as well as increased visibility when searching Google.
Keyword Research Strategy – Keyword research is the key to understanding your target market and what they're searching for. This knowledge will help you rank higher on Google with better content than other businesses that don't perform keyword searches correctly, giving your site more organic traffic from people who are interested in their industry.
How can you rank higher on Google so people will find your business in Cumming easier? The answer is analysis. Our team of professionals evaluate keywords and their competition, then create lists based on this information to help businesses rise in Google's ranking system for relevant keywords – which means they'll be seen by more potential customers.
Learn About Social Media Marketing
Our Comprehensive SEO Process
Every company has a different story to tell, but at the end of it all you want customers coming back for more. Our SEO process will help your business grow by providing data-driven research backed up with expert advice tailored specifically towards what works best for you.
Here's our comprehensive SEO process:
Understand Your Business – When it comes to SEO, there are some things we should know. We aim for a thorough understanding of your business model and customers so that we can create search engine-friendly content with the right keywords in order to reach out to potential customers who may need what you offer online.
Keyword Research – Keyword research is a very useful tool for any business looking to rank on Google. We provide data analysis and expertise, using both national searches as well local ones in order to determine what people are searching for – not only those that might have an interest or intention of purchasing from you but also how often they're doing so overall along with the competitive environment around those terms based off our extensive keyword research.
Optimization – Optimization is a process of analyzing your website and its content in order to improve the rank that you receive from Google when people perform searches on it. Our team will analyze keywords, audience needs, and interests as well as page titles/headings or meta descriptions so we can create an engaging copy with helpful information about products and services offered by your business.
Long-Term SEO Strategy – We will work with you to build a long-term SEO strategy that is not just short-term tactics. Our data gathering and analysis help us provide results beyond basic practices so you can have an improved user experience, and drive traffic back into the site through content development, and technical optimizations for better rankings on Google which are constantly changing its algorithms.
Why Choose Make It Loud's SEO Services?
We at Make It Loud understand the importance of ranking higher on Google. That is why we provide a complete SEO strategy for all your business needs -from content marketing and keyword research to social media management and web design. We will work with you in the process so that when it comes time to conquer Google, you'll have the tools you need to succeed.
Whether you live in Cumming or the surrounding Atlanta metro area, call today for a free consultation.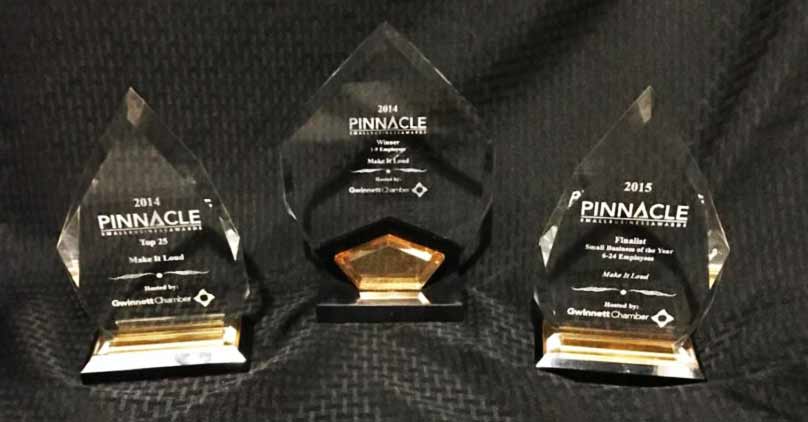 About Cumming
Cumming Georgia is the county seat of Forsyth County. The area was once a disputed hunting ground between the Cherokee and Creek Indians. After the Cherokees won, they lived peacefully with the settlers until gold was discovered in Georgia in 1828. As a town, Cumming was formed in 1833.
There are plenty of parks and attractions around Cumming such as Fowler Park, Sawnee Mountain Preserve, Mary Alice Park, and more. Cumming has some incredible neighborhoods, and great schools and isn't far from the Atlanta Braves or the Falcons. It's a wonderful place to live, work, or play.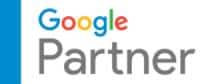 Address:

2828 Buford Dr #300, Buford, GA 30519
  Office Hours:
Monday - Friday OPEN 9:00 AM - 5:00 PM
Saturday and Sunday CLOSED