SEO Agency in Orlando Florida
Get Ranked #1 on Google and Increase Revenue
Advanced SEO Services to Grow Your Business
We know that you need a powerful marketing strategy for your business in Orlando to rank higher on Google leading to increased revenue and growth.
That's why we provide an advanced SEO service with holistic strategies, from fundamental optimization all the way up to search engine optimization (SEO) services – so no matter what stage of growth or budget situation you are in, our team at Make It Loud can help.
Does Your Website Perform The Way You Think?
We all like to think that our business website is getting things done for us, but the reality is that most sites underperform horribly. Enter your domain and find out...if you dare. Moo-ha-ha!  Seriously, we'll tell you the truth with actual data.
What is SEO?
SEO means "search engine optimization" which is the process of improving your site to increase its visibility when people search for products or services related to your business on Google. The better that you can make these pages show up at top positions on page one, the more traffic will come and both new clients, as well as current ones, are much more likely to want what they see.
SEO Experts
Partnering with us means getting an entire team of SEO experts on your side. We'll work closely together to implement a comprehensive strategy that includes research and audit reports, content creation optimization as well strategic link building for increased visibility online.
Transparent Reporting
We know that in SEO marketing, transparent reporting is the key to success. That's why we're always fully transparent in our reporting, offering monthly updates based on the key performance indicators (KPIs) that matter most to your business in Orlando. We'll keep you up to date with detailed reports so there's no guesswork when it comes time for performance improvement strategies.
Growth Partner
We help businesses of all sizes grow and succeed. Whether you've been in business for a while or just starting out, our team has the experience needed to launch your company towards success with a plan that fits your business goals.
Comprehensive SEO Strategy
With so many businesses competing for a place on search engine results pages (SERPs), you need a competitive edge. An SEO strategy can give your company that extra push it takes to reach the top! Let our team help with customized campaigns tailored around what will best serve your needs through technical optimization combined alongside content development and local marketing efforts.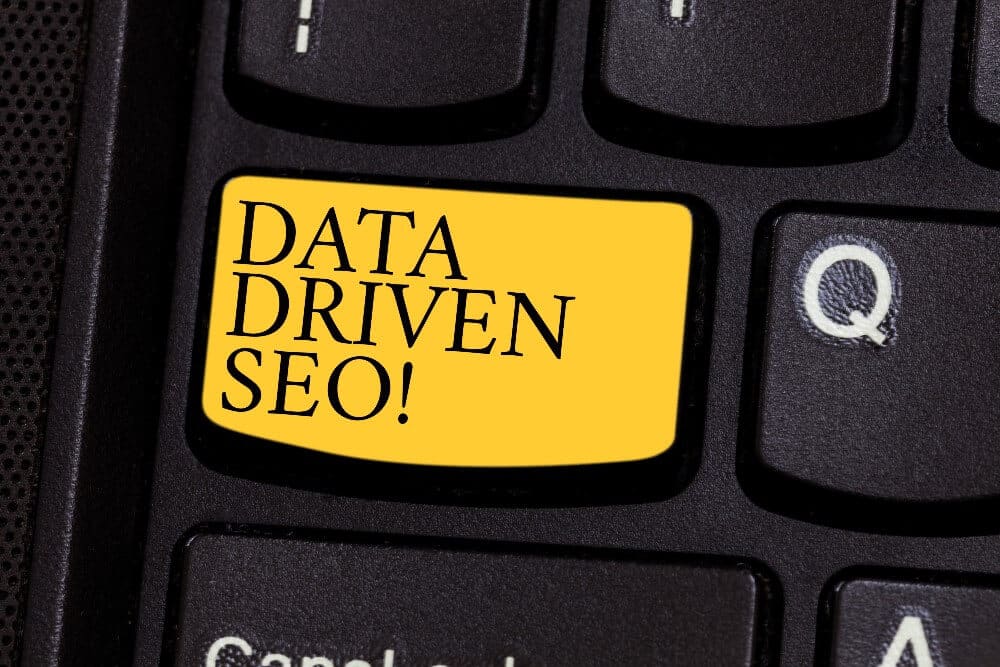 SEO Services We Offer
The team at Make It Loud is here to help you get found online. Whether you're a small or large business in Orlando, we can tailor our services, so they meet your needs and exceed expectations. Here are the services we offer:
• Competitive Evaluation – There are plenty of other businesses targeting the same customers as you. We'll help make sure that no one can take away from what's unique about yours, through a competitive evaluation and an SEO plan designed to outperform them in relevant search results.
• Website Design Services – Your business success depends on how well designed and optimized your site is. We'll make sure it has all the features that are important for SEO, like appearance or navigability so people can easily find what they're looking for online.
• Website Content Optimization – We'll work with content optimization, keyword research, and placement in order to achieve a high ranking on search engines that will increase traffic flow to your site as well as lead conversion rates–both factors Google looks at when determining how successful any website is. Our SEO services are designed for business owners who want their online presence to stand out from competitors while generating leads.
• Local SEO Services – With our local SEO services, we can help you get noticed by adding your company information to online directories like Google My Business and Yelp, and more. These listings also increase the authority of both organic search results and backlinks from those sites' pages on other websites, which means better rankings in SERPs (search engine result pages).
• Content Marketing Services – To succeed in today's competitive market, you need a plan that will help build high-quality leads and ensure your brand is on top of the minds of potential customers. Our team specializes in creating fresh content with relevant topics to trendsetter news pieces via syndication platforms such as Facebook or Twitter so we can rank higher on Google search engine rankings.
What To Expect with Our Services
You can outrank your competitors and grow revenue with Make It Loud's SEO services. Our team of expert marketers is ready to help you make any marketing campaign work for the best results possible on Google. Here's what to expect:
• Boost Rankings with Proper Keyword Research
• ROI-Based Proven Results
• Get More Traffic to Your Website
• Generate Consistent Leads
• Gain Insight into Your Competition
If you're looking for a dependable company that handles all aspects of your SEO marketing campaign, then Make It Loud is the team to call. Our dedicated staff will provide transparent reporting so we can monitor your success together. Contact us today and let's get started on this exciting venture into digital territory.
SEO Sprints
While ongoing SEO is the most effective way to get to page one of Google and stay there, there are times, when that's just not in the budget. We totally understand that. That's why we've introduced the SEO sprint which is a short burst of SEO work broken into vital sections.
All of our sprints are a simple one-time fee and we give you clear, observable results. Just like in your high school math class, we'll show you all our work.
Our sprints are broken up like this:
Initial Sprint
Initial Sprint: This is all the work that's necessary to get your website climbing. What's included here is all the setup work necessary to climb over the competition. Our initial sprint includes:
Initial site audit
Keyword research
SEO plugin installation and configuration
Google Analytics/Google Search Console setup
SEO-friendly page titles
Click-friendly meta descriptions
Alt-tags on your images
SEO-friendly heading tags
Schema markup
Competitor analysis
Page speed audit & improvements
Core web vital improvements
Minor site tweaks to help with converting visitors to customers
Landing page recommendations
Contact us today to get your SEO journey to page one started. We often see results after the initial sprint.
Content Sprint
There are times when all you need to rank higher in the search engine results is high-quality content. We all know that content is one of the most important ranking factors for your site regardless of whether you're focusing on local SEO or national.
Once your website has been properly set up, we identify a proper content strategy and get writing. This sprint depends upon what your site needs but may include:
Identification of pillar pages- main service pages that are necessary to help your business compete on Google
Geo-targeted landing pages- if you want to rank well in a certain city, it's important to have a landing page for that town.
Adding additional content to current pages
Rewriting current pages to make them more SEO-friendly
Add service pages
Blog posts
Contact us today to discuss giving your website the content it needs to reach page one.
Backlinking Sprint
We all know that backlinks are the backbone of search engine optimization. Google looks to your backlinks to evaluate the authority of your website. The more quality backlinks you have, the more likely your site is to reach the first page.
The key to getting high-quality backlinks is that you want links from websites that have a high domain authority (DA) and a lot of referring domains (RDs).
We have 3 backlinking packages available. They are:
The Kickstarter
If your site doesn't have many backlinks, this is a great way to get your moving up the ranks. It includes 8 links in total. This package includes:
4 links from websites with a DA of 10-20 and 20-100 RDs each
2 links from sites with a DA of 10-30 with 100-250 RDs each
1 link from a site with a DA of 20-40 with 250-500 RDs each
1 link from a site with a DA of 30+ with 500+ RDs
The Second Wind
If your site has some growth but needs a boost, this backlink package is exactly what you need- more high-quality links from sites with strong domain authority (DA) and referring domains (RD).
5 links from websites with a DA of 10-20 and 20-100 RDs each
4 links from sites with a DA of 10-30 with 100-250 RDs each
4 links from a site with a DA of 20-40 with 250-500 RDs each
2 links from a site with a DA of 30+ with 500+ RDs
The Rocket
If your business is in a competitive industry, this backlink package makes sense for you- a strong backlink profile with high-quality links from sites with strong domain authority (DA) and referring domains (RD).
7 links from websites with a DA of 10-20 and 20-100 RDs each
6 links from sites with a DA of 10-30 with 100-250 RDs each
6 links from a site with a DA of 20-40 with 250-500 RDs each
3 links from a site with a DA of 30+ with 500+ RDs
Contact us today to learn more about our sprints. We think you'll love the results.
About Orlando
Orlando has something for everyone. With world-class theme parks like Walt Disney World Resort or Universal Studios Florida, there's no shortage of fun things to do when you visit the city. Take in some art and culture at one of Orlando's many museums including the Museum of Illusions Orlando or Ripley's Believe It or Not Orlando. If you want to enjoy some time outdoors, visit Wild Florida Airboats, Gator Park & Drive-thru Safari, Gatorland, or Adventure Island.
If you're a foodie with gourmet tastes, there's no shortage of amazing restaurants including Wolfgang Puck Bar & Grill, Tapa Toro Tapas Bar & Paella Pit, and Frontera Cocina to name a few. If you're a thrill-seeking water rat, you'll love Orlando's expansive water parks like Universal's Volcano Bay, Aquatica Orlando, or Discovery Cove. Orlando has it all!
Our Florida Service Area
We have happy SEO clients all around the country. We absolutely love working with people in Florida because it gives us a reason to "go on a business trip".
Besides St. Petersburg, we have worked with clients In Orlando, Miami, Jacksonville, St. Augustine, Tampa, West Palm Beach, Fort Lauderdale, Tallahassee, Gainesville, Panama City and more.
When you're ready to include SEO in your marketing mix, give us a call. We want you to become our next success story.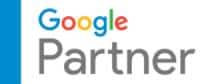 Address:

2828 Buford Dr #300, Buford, GA 30519
  Office Hours:
Monday - Friday OPEN 9:00 AM - 5:00 PM
Saturday and Sunday CLOSED