SEO Services for Businesses in Miami
Get Noticed on Google and Generate More Traffic
 SEO Brings Your Customers To Your Digital Front Door
SEO stands for search engine optimization and is the key to success when it comes to marketing your business and getting you noticed on Google.
Don't let yourself fall behind in today's digital world. Get a free consultation from our experts at Make It Loud and see how we can help you get you more customers quickly.
Does Your Website Perform The Way You Think?
We all like to think that our business website is getting things done for us, but the reality is that most sites underperform horribly. Enter your domain and find out...if you dare. Moo-ha-ha!  Seriously, we'll tell you the truth with actual data.
The Basics of SEO
You may have heard the saying "a website is a window to your company" before, but it really holds true. When potential customers search for products or services online, they want information about you and what makes you different from everyone else- this means that SEO should be an integral part of any marketing strategy.
Studies have shown that getting on page one of Google is the difference between success and failure. A professional marketing strategy, like SEO, can get your business discovered by potential customers who are looking for what you sell online; without it, you'll surely be left behind in their search results.
It's all about the statistics. The more people that search for keywords and terms relevant to your business, the higher chance you have at attracting clicks from potential customers, which then leads to conversion opportunities when these visitors become actual paying clients. That's the basics of SEO.
Whether you're a new or established business owner, working with Make It Loud will put your company in front of more potential customers. We have helped many businesses in Miami and other parts of Florida grow their customer base by increasing online visibility and bringing new leads to the table through targeted marketing campaigns that are catered specifically to each client's needs. Call today for a free consultation.
Is Your Website SEO ready?
A bad website drives your potential customers straight to the competition. It's as simple and straightforward as that. In fact, we turn down quite a few business owners who contact us looking for our services when they discover what state their site is in – because if there's anything worse than having no presence online then I don't know what it could possibly be.
We all know how important mobile compatibility is for today's customers. So why would you buy from a business that doesn't have a modern, responsive website design? It just doesn't make sense!
The way your company looks on the internet has become just as important to your business's success. An unresponsive site or one that's outdated will reflect poorly upon you; they'll look amateurish at best, which could turn off future customers.
We have a deep respect for the work that goes into creating an SEO-friendly website, and we know it takes more than just some quick tweaks here or there in order to get your site ranked higher on Google. That's why our team only works with clients who are willing to take their time so they can see us through every step of the process.
At Make It Loud, we know that without a modern website to attract visitors and convert them into customers your business will not be successful. Our experts are here for you every step of the way as they help create an optimized web presence that increases traffic on your site.
We started Make It Loud as a web design firm and we believe in offering affordable website solutions. If you need help with your website or feel like something is off about the way it looks or performs then don't hesitate to contact us today. We only build beautiful, conversion-friendly WordPress websites. We'll be happy to help you transform your site and make it SEO friendly.
Data-Driven SEO
When you work with us, we do more than just ask the "standard" questions like what geographical area would be best for ranking? We explore ways to bring data into all our SEO efforts.
Some recent examples include:
With a national SEO campaign for a golf net provider, we focused on the states with the most golf courses and ranges in the country
With a church furniture provider, we focused on ranking in the states with the most churches.
We used data on where the most home renovations are occurring for a local dumpster rental company and focused on these cities.
 If you're looking for a way to increase your sales, we have the perfect solution. We offer cost-effective campaigns that will help drive customers into becoming loyal and faithful clients of yours. Give us a call today so our team can get started.
Ethical SEO Company That Gets Results
The difference between an ethical SEO company and a shady agency is like night and day. Companies that have the experience know what they're doing while some are just looking to take your money with no intention of delivering any results.
An ethical SEO company basically provides the following:
Keyword research
Page titles
Meta descriptions
Alt tags
And so on
So, what really sets the best SEO agencies apart? Content writing. Good quality content is essential to high-quality search engine optimization, and we have it at your disposal with our team of experienced copywriters who are trained in helping create well-optimized pieces for your website.
We don't play games with your SEO marketing campaign. We are 100% committed to providing you with the best results possible, which is why we take an unconventional approach that can get results quickly – it's not about waiting 3-6 months to get more visibility like other SEO agencies tell you. We don't put limits on our work and do whatever it takes to get your results for success.
SEO Sprints
While ongoing SEO is the most effective way to get to page one of Google and stay there, there are times, when that's just not in the budget. We totally understand that. That's why we've introduced the SEO sprint which is a short burst of SEO work broken into vital sections.
All of our sprints are a simple one-time fee and we give you clear, observable results. Just like in your high school math class, we'll show you all our work.
Our sprints are broken up like this:
Initial Sprint
This is all the work that's necessary to get your website climbing. What's included here is all the setup work necessary to climb over the competition. Our initial sprint includes:
Initial site audit
Keyword research
SEO plugin installation and configuration
Google Analytics/Google Search Console setup
SEO-friendly page titles
Click-friendly meta descriptions
Alt-tags on your images
SEO-friendly heading tags
Schema markup
Competitor analysis
Page speed audit & improvements
Core web vital improvements
Minor site tweaks to help with converting visitors to customers
Landing page recommendations
Contact us today to get your SEO journey to page one started. We often see results after the initial sprint.
Content Sprint
There are times when all you need to rank higher in the search engine results is high-quality content. We all know that content is one of the most important ranking factors for your site regardless of whether you're focusing on local SEO or national.
Once your website has been properly set up, we identify a proper content strategy and get writing. This sprint depends upon what your site needs but may include:
Identification of pillar pages- main service pages that are necessary to help your business compete on Google
Geo-targeted landing pages- if you want to rank well in a certain city, it's important to have a landing page for that town
Adding additional content to current pages
Rewriting current pages to make them more SEO-friendly
Add service pages
Blog posts
Contact us today to discuss giving your website the content it needs to reach page one.
Backlinking Sprint
We all know that backlinks are the backbone of search engine optimization. Google looks to your backlinks to evaluate the authority of your website. The more quality backlinks you have, the more likely your site is to reach the first page.
The key to getting high-quality backlinks is that you want links from websites that have a high domain authority (DA) and a lot of referring domains (RDs).
We have 3 backlinking packages available. They are:
The Kickstarter
If your site doesn't have many backlinks, this is a great way to get your moving up the ranks. It includes 8 links in total. This package includes:
4 links from websites with a DA of 10-20 and 20-100 RDs each
2 links from sites with a DA of 10-30 with 100-250 RDs each
1 link from a site with a DA of 20-40 with 250-500 RDs each
1 link from a site with a DA of 30+ with 500+ RDs
The Second Wind
If your site has some growth but needs a boost, this backlink package is exactly what you need- more high-quality links from sites with strong domain authority (DA) and referring domains (RD).
5 links from websites with a DA of 10-20 and 20-100 RDs each
4 links from sites with a DA of 10-30 with 100-250 RDs each
4 links from a site with a DA of 20-40 with 250-500 RDs each
2 links from a site with a DA of 30+ with 500+ RDs
The Rocket
If your business is in a competitive industry, this backlink package makes sense for you- a strong backlink profile with high-quality links from sites with strong domain authority (DA) and referring domains (RD).
7 links from websites with a DA of 10-20 and 20-100 RDs each
6 links from sites with a DA of 10-30 with 100-250 RDs each
6 links from a site with a DA of 20-40 with 250-500 RDs each
3 links from a site with a DA of 30+ with 500+ RDs
Contact us today to learn more about our sprints. We think you'll love the results.
SEO Strategy That Works Anywhere
In a post-COVID world, work is no longer limited to the constraints of time and place. With our laptops, we can work anywhere while still maintaining our office in Buford Georgia. Our CEO has family in Florida and we're all secretly setting up to retire there someday. While you may not be able to do like a lot of people around us and stop in to chat with us at our shop, through the magic of the Internet, we can work with you anywhere.
When working with our SEO experts, you have access to a team of experienced professionals. We "meet" on Zoom and will provide data so that your website can be optimized for Google. You'll also receive feedback about what adjustments need to be made based on this information which ensures success throughout all stages–from planning until after launch. We're not successful until you are.
Why Use Our SEO Agency?
If you want a business in Miami that is going to be successful, then it's time for the conservative approach. We won't promise anything we can't deliver because at our agency there are only two things: results and integrity in everything we do from SEO services all way up to strategy consulting on social media campaigns. We have experience with every aspect so please come talk directly about how we can help your business grow.
Other reasons include:
We have more than 13 years of experience ranking websites
Some of our clients have gone from zero to surpassing a million dollars a year in revenue
We don't outsource any of our work
On-staff content writers
You can't afford not to call us today. Our free consultation will give you the information and guidance that your company needs for success with SEO.
About Miami
Miami is a city that never sleeps. From the pristine beaches and non-stop nightlife to fantastic warm weather, this beach town has it all! And with its skyline made up of some excellent architecture such as Art Deco buildings or high-end hotels; you'll be sure not want for anything here either.
In addition, Miami also boasts an extensive selection of shopping malls where people can buy whatever they need plus there are plenty more activities available should your taste buds desire them too including seeing concerts on Ocean Drive. There is something for everyone in this great city.
Our Florida Service Area
We have happy SEO clients all around the country. We absolutely love working with people in Florida because it gives us a reason to "go on a business trip".
Besides St. Petersburg, we have worked with clients In Orlando, Miami, Jacksonville, St. Augustine, Tampa, West Palm Beach, Fort Lauderdale, Tallahassee, Gainesville, Panama City and more.
When you're ready to include SEO in your marketing mix, give us a call. We want you to become our next success story.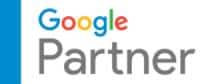 Address:

2828 Buford Dr #300, Buford, GA 30519
  Office Hours:
Monday - Friday OPEN 9:00 AM - 5:00 PM
Saturday and Sunday CLOSED