SEO Services in Jacksonville Florida
Search Engine Optimization puts your business in front of the very people searching for what you do.
Specializing in SEO Since Phonebooks Were A Thing
Google's search algorithm has always been a mystery, but with over a decade of experience we have had a lot of success taking business websites to page one of the search results. Through data analysis on search traffic and volume, keyword research, and many more factors, we work with you to provide lasting results to help increase your customer base.
At Make it Loud, all our websites are optimized from the ground up through design to be compatible with Google. We are committed to delivering results to help you take your business to the next level.
Does Your Website Perform The Way You Think?
We all like to think that our business website is getting things done for us, but the reality is that most sites underperform horribly. Enter your domain and find out...if you dare. Moo-ha-ha!  Seriously, we'll tell you the truth with actual data.
What is SEO?
Search Engine Optimization or SEO for short, is the process of optimizing your site from many different angles to rank higher on search engines. This means that consumers who are searching for products or services related to your business are more likely to see your website on the first page of any given relative search. This means your website, brand name, and company will have increased visibility to new potential clients.
Like most types of marketing, SEO is based on data and research. This includes researching search volumes of products and services, keyword research, analyzing competitor website traffic, and so much more. We then use this data to optimize your site to help close the gap or even pass your competitors and drive more traffic to your website.
Below is some information on 3 main pillars of SEO and how they help drive customers to your website:
On Page SEO – This is the work we do on pages of your website to make them more attractive to search engines. This includes writing content, optimizing page titles, adding keywords, meta descriptions, etc.
Off Page SEO – This step is mostly about networking and building links to your website from other high-profile websites and blogs. This helps increase your online authority making it easier to hit page 1 on search engines.
Technical SEO – This is all about making your site perform the best under the hood where the naked eye can't see. This includes optimizing code, increasing page load speeds, fixing any possible errors, etc. Think of it like a sports car racing against a semi-truck. The truck would never stand a chance due to increased weight, low speeds, and aerodynamic drag. This step helps turn your truck into a sports car.
Contact the SEO nerds at Make It Loud for a free consultation today. Let us help your business become more successful around Jacksonville today.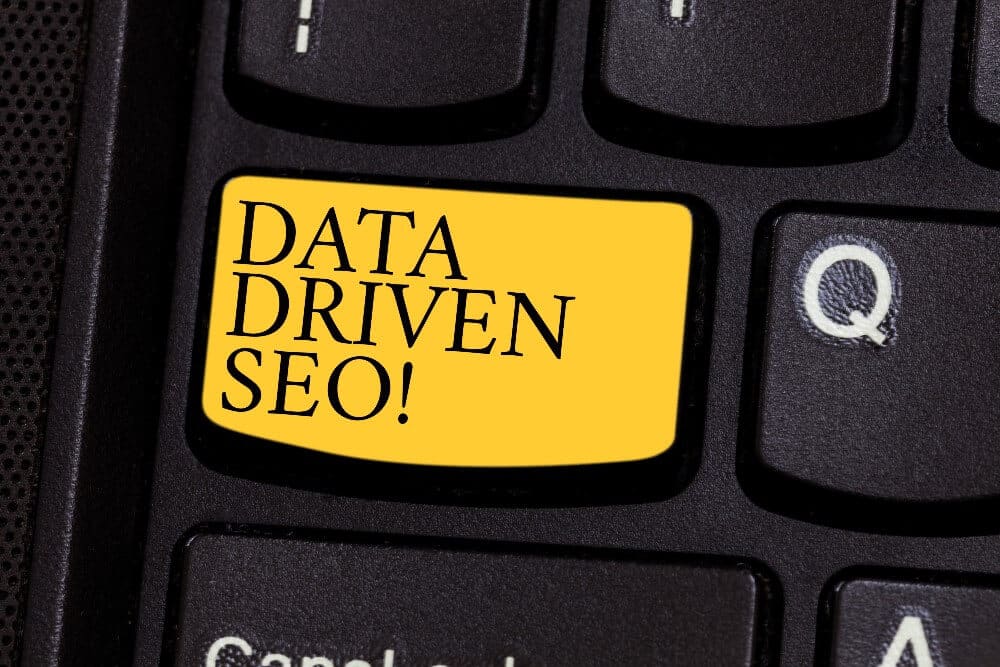 Is Your Site Ready For Search Engine Optimization?
Believe it or not, but we get a lot of people asking us for SEO services that we actually turn down.
The reason? Their site isn't ready. That's a nice way of saying their site sucks.
We like to win, and we know that taking on a business with a bad website is a losing proposition. Even if we were able to get the site ranked, the chances of turning visitors into customers is low with an old, outdated websites.
We know that bad websites drive business straight to your competitors. Since we also do WordPress web design, we're happy to help you with that before you agree to pay anyone to do SEO on a bad website.
For us, it's about your livelihood and not your feelings.
SEO: What We Do
All SEO agencies are not the same. There are even hosting companies out there that try to get your money for SEO work. The reality is that there are a lot of bad players out there. Roughly 75% of the people we talk to have been burned by either an SEO nerd or some digital marketing "guru" in the past.
There are some basic SEO tactics that everyone does. This should include:
Page titles
Meta descriptions (which aren't ranking factors)
Image optimization
Etc.
While everyone says how important content is, many SEO agencies don't even write content for you. That's actually one of our biggest advantages. Our in-house copywriters will create the content your site needs for Google. Some of our most recent projects have gotten page one results on the content we've written alone.
SEO Sprints
While ongoing SEO is the most effective way to get to page one of Google and stay there, there are times, when that's just not in the budget. We totally understand that. That's why we've introduced the SEO sprint which is a short burst of SEO work broken into vital sections.
All of our sprints are a simple one-time fee and we give you clear, observable results. Just like in your high school math class, we'll show you all our work.
Our sprints are broken up like this:
Initial Sprint
Initial Sprint: This is all the work that's necessary to get your website climbing. What's included here is all the setup work necessary to climb over the competition. Our initial sprint includes:
Initial site audit
Keyword research
SEO plugin installation and configuration
Google Analytics/Google Search Console setup
SEO-friendly page titles
Click-friendly meta descriptions
Alt-tags on your images
SEO-friendly heading tags
Schema markup
Competitor analysis
Page speed audit & improvements
Core web vital improvements
Minor site tweaks to help with converting visitors to customers
Landing page recommendations
Contact us today to get your SEO journey to page one started. We often see results after the initial sprint.
Content Sprint
There are times when all you need to rank higher in the search engine results is high-quality content. We all know that content is one of the most important ranking factors for your site regardless of whether you're focusing on local SEO or national.
Once your website has been properly set up, we identify a proper content strategy and get writing. This sprint depends upon what your site needs but may include:
Identification of pillar pages- main service pages that are necessary to help your business compete on Google
Geo-targeted landing pages- if you want to rank well in a certain city, it's important to have a landing page for that town.
Adding additional content to current pages
Rewriting current pages to make them more SEO-friendly
Add service pages
Blog posts
Contact us today to discuss giving your website the content it needs to reach page one.
Backlinking Sprint
We all know that backlinks are the backbone of search engine optimization. Google looks to your backlinks to evaluate the authority of your website. The more quality backlinks you have, the more likely your site is to reach the first page.
The key to getting high-quality backlinks is that you want links from websites that have a high domain authority (DA) and a lot of referring domains (RDs).
We have 3 backlinking packages available. They are:
The Kickstarter
If your site doesn't have many backlinks, this is a great way to get your moving up the ranks. It includes 8 links in total. This package includes:
4 links from websites with a DA of 10-20 and 20-100 RDs each
2 links from sites with a DA of 10-30 with 100-250 RDs each
1 link from a site with a DA of 20-40 with 250-500 RDs each
1 link from a site with a DA of 30+ with 500+ RDs
The Second Wind
If your site has some growth but needs a boost, this backlink package is exactly what you need- more high-quality links from sites with strong domain authority (DA) and referring domains (RD).
5 links from websites with a DA of 10-20 and 20-100 RDs each
4 links from sites with a DA of 10-30 with 100-250 RDs each
4 links from a site with a DA of 20-40 with 250-500 RDs each
2 links from a site with a DA of 30+ with 500+ RDs
The Rocket
If your business is in a competitive industry, this backlink package makes sense for you- a strong backlink profile with high-quality links from sites with strong domain authority (DA) and referring domains (RD).
7 links from websites with a DA of 10-20 and 20-100 RDs each
6 links from sites with a DA of 10-30 with 100-250 RDs each
6 links from a site with a DA of 20-40 with 250-500 RDs each
3 links from a site with a DA of 30+ with 500+ RDs
Contact us today to learn more about our sprints. We think you'll love the results.
Why Choose Make It Loud?
Simple. We get results.
SEO should pay for itself. If it doesn't your people aren't doing it right or it was a bad idea to begin with.
For example, if your average client only brings in $50, and you're paying $1000/month for SEO services, you're beginning each month in a terrible hole from the start. But, if your average client is $1000 and you're paying $1000 a month for SEO, you only need one client to pay the bill and two to make money.
We make sure to take on clients that have a shot at a strong ROI. We also don't make promises we can't keep or baffle you with jargon. We have one job: to make your business more money.
Other reasons to hire us include:
We have more than 13 years experience ranking websites
Some of our clients have gone from zero to surpass a million dollars a year in revenue
We don't outsource any of our work
On staff content writers
We're an award winning digital marketing agency
Call us today for a free initial consultation. You'll walk away from our conversation more informed.
About Jacksonville Florida
As one of the largest cities in the contiguous United States, Jacksonville Florida is home to more than a million people. It hovers around the 12th most populated city in the country.
Jacksonville is also the home of the Jacksonville Zoo and Gardens which brings thousands of animal lovers to the city. The Cummer Museum of Arts & Gardens is also an attraction that people must see as well as the MOSH (Museum of Science & History).
With white sandy beaches, plenty of boating, fishing and golf, there's always something fun to do and see around Jacksonville.
As you can imagine, there are plenty of incredible places to eat while there. From Italian food at Taverna to American cuisine at the Black Sheep Restaurant on Oak Street, you can find whatever you're in the mood for.
Our Florida Service Area
We have happy SEO clients all around the country. We absolutely love working with people in Florida because it gives us a reason to "go on a business trip".
Besides St. Petersburg, we have worked with clients In Orlando, Miami, Jacksonville, St. Augustine, Tampa, West Palm Beach, Fort Lauderdale, Tallahassee, Gainesville, Panama City and more.
When you're ready to include SEO in your marketing mix, give us a call. We want you to become our next success story.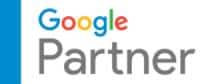 Address:

2828 Buford Dr #300, Buford, GA 30519
  Office Hours:
Monday - Friday OPEN 9:00 AM - 5:00 PM
Saturday and Sunday CLOSED